And finally… pedal power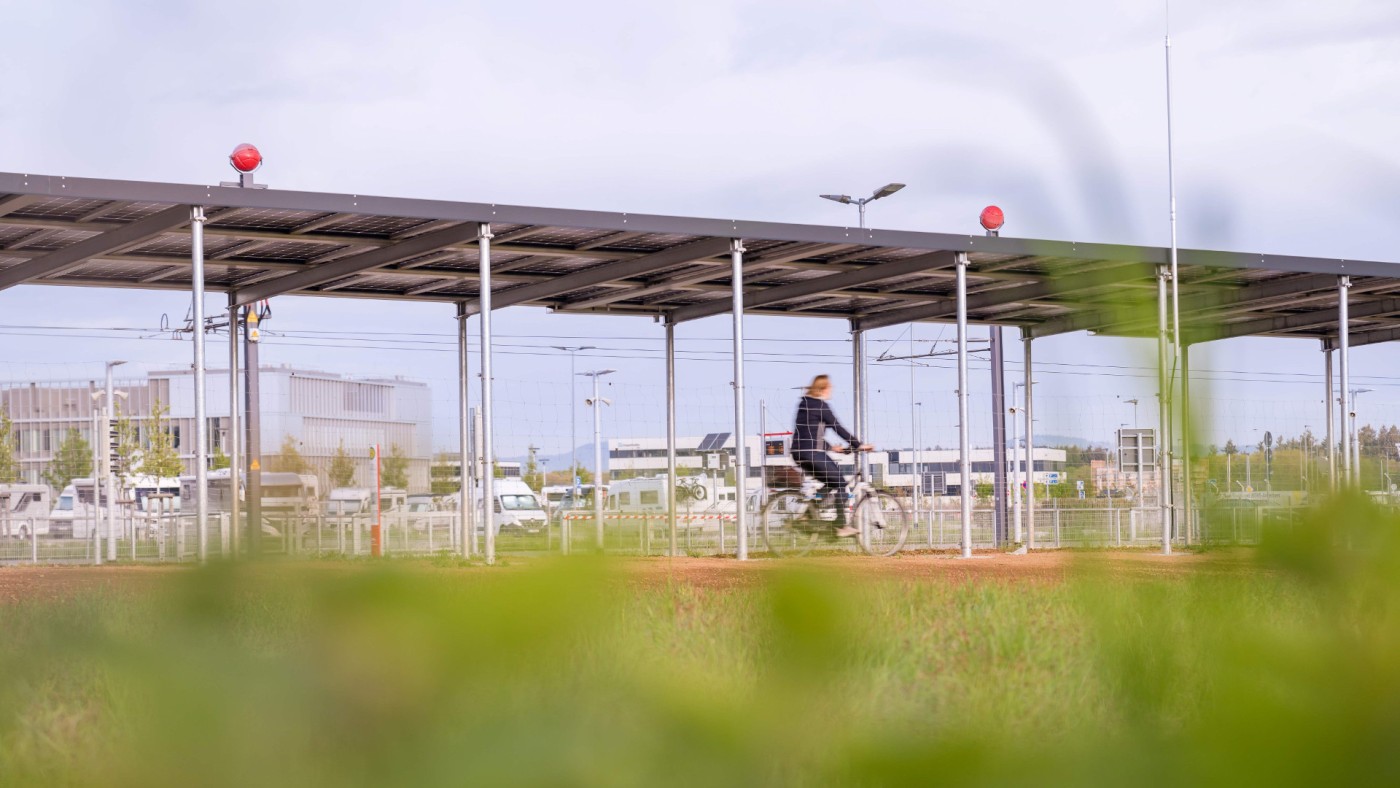 The German city of Freiburg has built the first cycle path with a photovoltaic roof in Europe.
Constructed in cooperation with badenova and the Fraunhofer Institute for Solar Energy Systems (ISE), the 300-metre cycle path at the Freiburg Exhibition Centre is covered by 900 solar modules.
At the official opening, badenova board member Heinz-Werner Hölscher emphasised the importance of photovoltaics for the energy revolution - and the incentive for badenova: "We have to rethink photovoltaics so that we can integrate further projects of this type into the cityscape. This pilot project shows how urban spaces can be used twice: cyclists can safely pass the path and electricity is generated at the same time."
---
---
Klaus Preiser, managing director of badenovaWÄRMEPLUS, was delighted with the inauguration: "Together with the city of Freiburg and Fraunhofer ISE, we have created a model. Now we have to develop further areas in urban space, be it on roof areas, on traffic areas or open spaces. Our goal: to increase our power generation from renewable energies by a factor of 10 together with wind power."
In order for this to succeed, the Freiburg-based company ClickCon developed a standard carrying system for the pilot project, which can be used at other locations at a lower cost and the pilot project can be multiplied with it.
"We don't just want to set an example with innovations - also with sustainability," Klaus Preiser continued. "For example, the modules come from the German company Solarwatt in Dresden."
The last construction phase of the project has not yet been completed: when the cycle path was inaugurated, the construction was in place and the light band was lit, but electricity was not yet flowing. In the next few weeks, badenovaWÄRMEPLUS will connect the solar cycle path with the Fraunhofer Institute for Solar Energy Systems ISE, which uses the green electricity for its laboratories.
---
---
"We not only use the solar power of the cycle path canopy," said Dr. Karolina Baltins, head of the PV power plants group, "but we are taking up the knowledge gathered from the pilot project and incorporating it into our research in order to answer the diverse questions for PV in urban areas."
---