And finally… Replica 17th Century turfhouse opens in Glencoe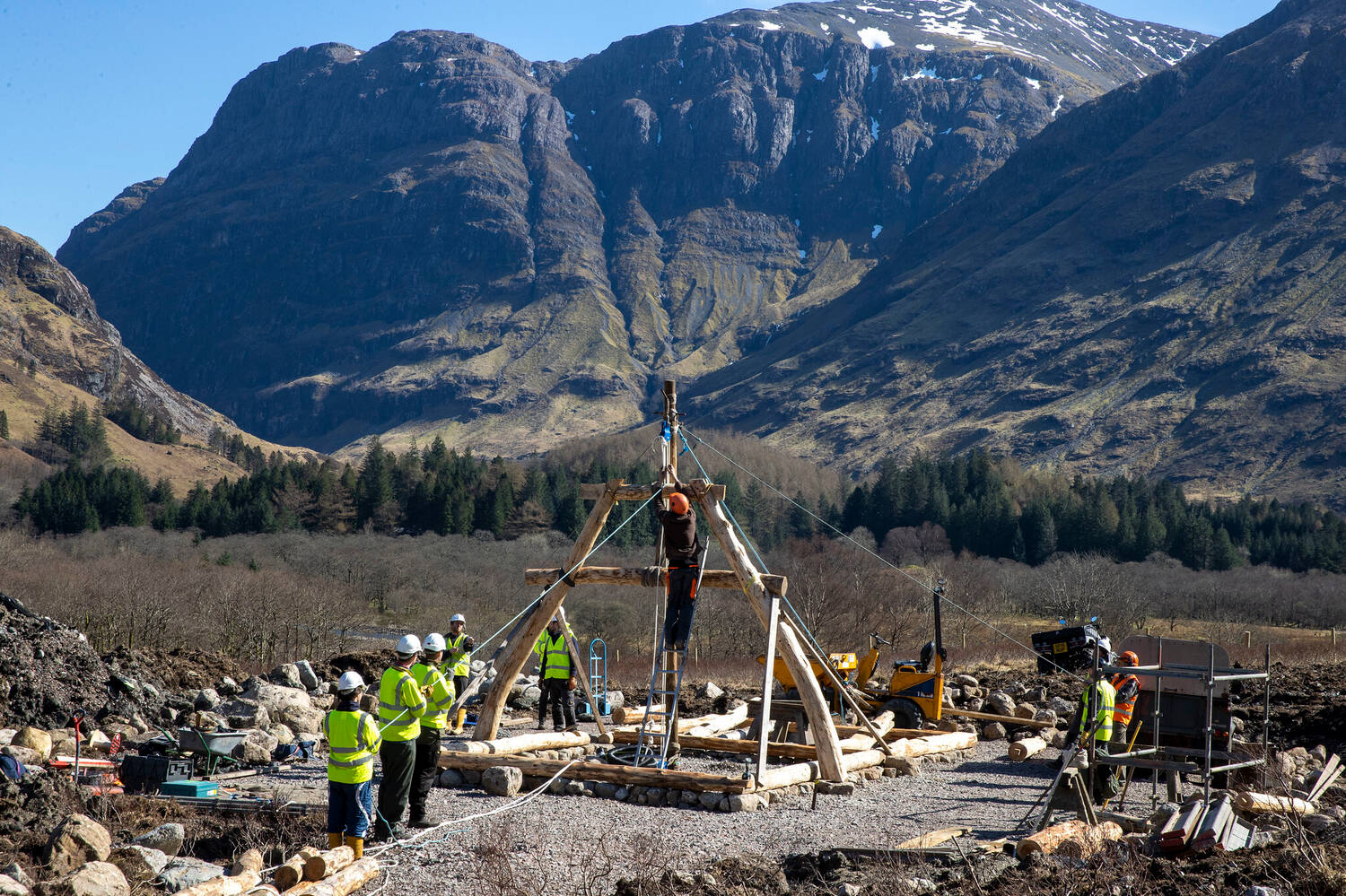 A 17th-century turfhouse has been recreated using traditional materials, tools and techniques in Glencoe.
The turf, wattle and thatch structure was erected by a team of skilled craftspeople in 2021. It has the same footprint as one of the late 17th-century dwellings excavated by conservation charity National Trust for Scotland's archaeologists and volunteers at the former township of Achtriachtan, near the famous 'Three Sisters' of Glencoe.
Emily Bryce, the National Trust for Scotland's Operations Manager for Glencoe said: "Turf and creel houses were once scattered across the Highlands and are an important part of Scotland's architectural heritage. They tell us a lot about the communities in pre-Clearance Highland landscapes like Glencoe.
---
---
"While tourists who come here have often heard of the tragic events of the Glencoe Massacre, we want them to go away with an understanding of the lives that were lived here, as well as those that were lost here in 1692.
"This building now offers a great space in which to immerse visitors from around the world, and the community on our doorstep, in the story of those who made their homes here for centuries.
"We are incredibly grateful to the support of all those whose donations have made this project possible and are looking forward to the next stage in its development. This is very much a work-in-progress and we will continue to work together with local partners to explore ways to make the most of this unique building."
---