And finally… street music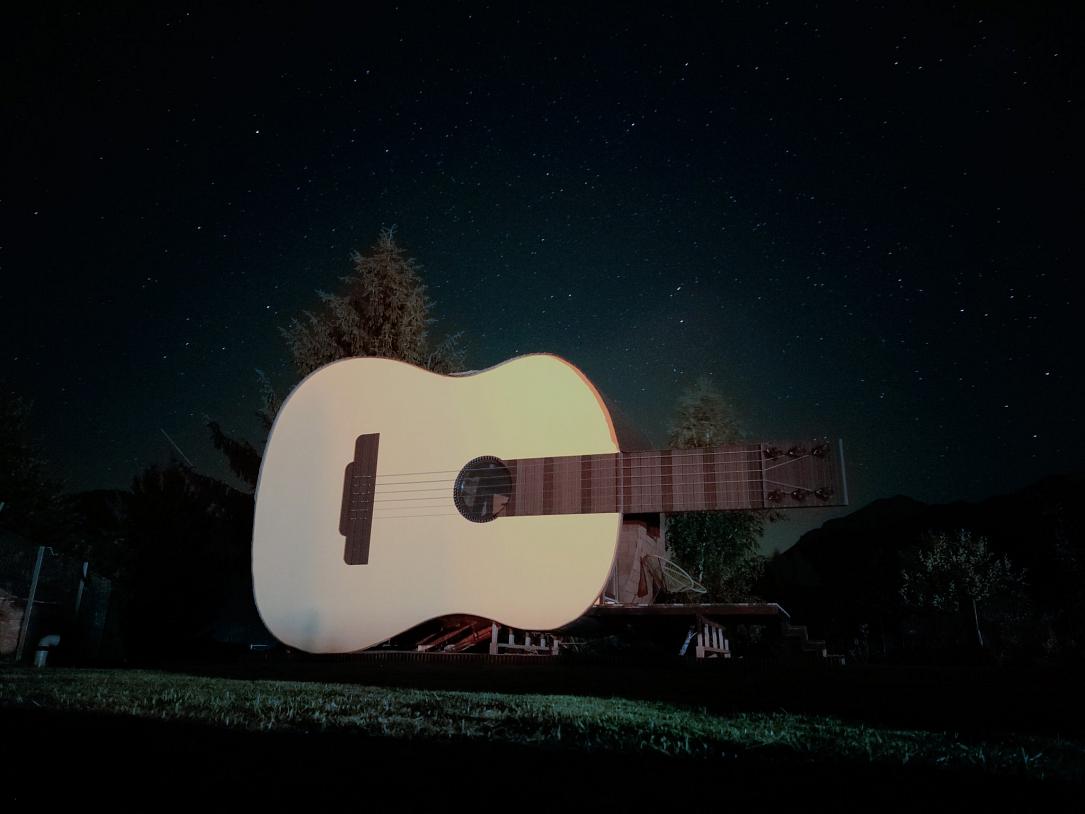 Two IT specialists have built a guitar-shaped house in the Romanian mountain town of Râșnov.
Dragoș and Mădălina Obancea said they were inspired by the atmosphere of the area, namely evenings marked by bonfires and guitar songs, to create Symphony Tiny House.
"We started with the idea of building a holiday house, a tiny house, and we thought for a long time about what it should be, what it should look like. We wanted it to be something different, and here in the area, the guitar concept fits. We are in the mountains, and people come to the cabins to play folk music on the guitar," said Dragoș Obancea.
---
---
The entrepreneurial venture opened its doors to the public at the beginning of August.
"The construction of the house was more difficult than expected, a guitar has a very demanding shape in terms of technical execution. We faced several challenges during construction because we wanted the house to be practical as well as aesthetically pleasing, to be right in every way, but they were solved along the way," Dragoș added.
The entrepreneurial couple chose this area because they are both originally from Râșnov, and they saw the opportunity for such a cottage in the context of it being a tourist area and people coming to visit it all year round.
In their first month of business, demand has been good and the couple has high expectations for the fall season, with requests already in for September and October.
---
---
"If things go well, we are thinking of creating one or more similar houses. We like the theme we have found, the musical one, and we've had good feedback from tourists," Dragos said.
---