And finally… The tower, my friend, is creakin' in the wind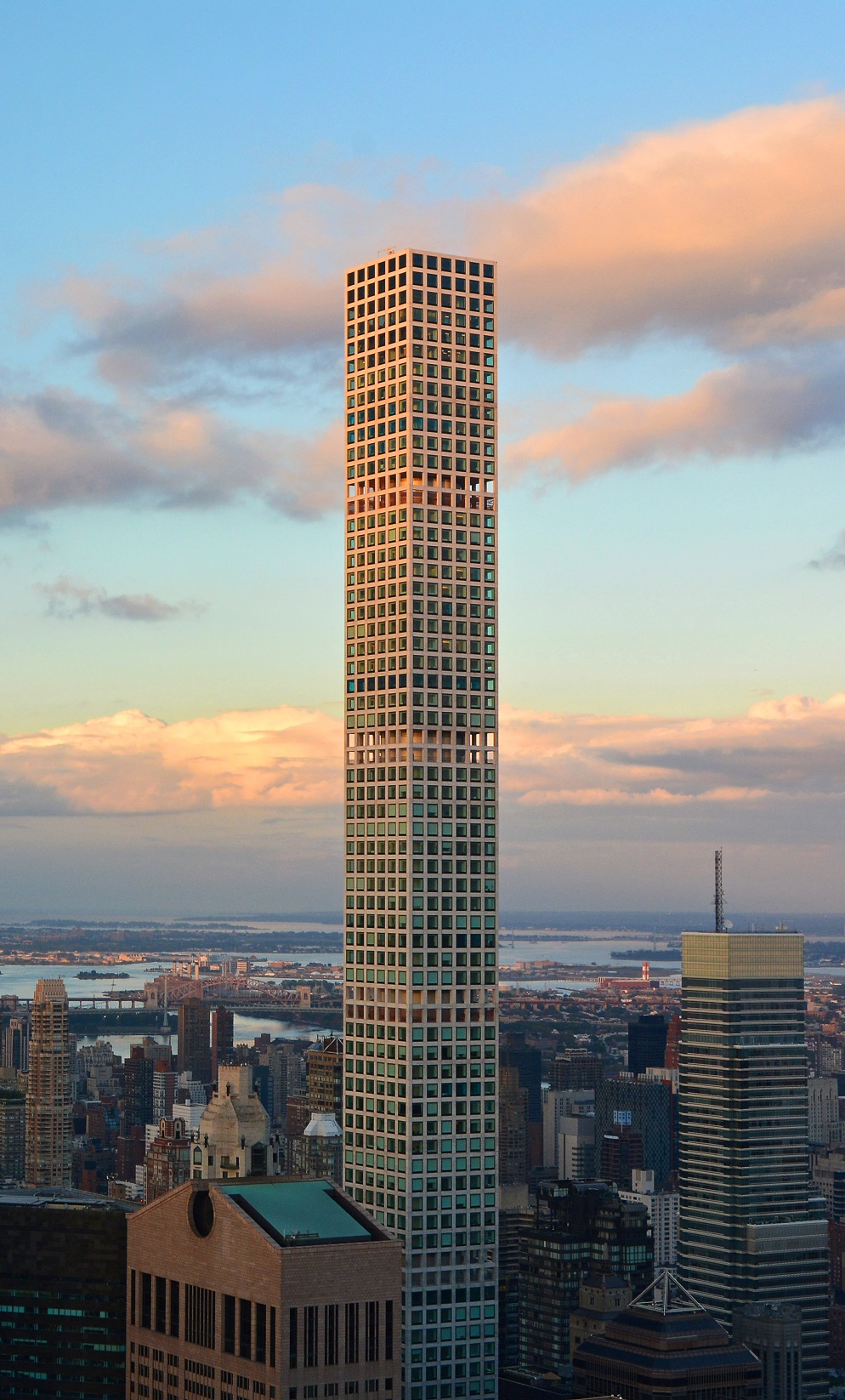 A penthouse that sits at the top of a New York skyscraper that has been subject to a lawsuit for noises such as creaking and banging has been put up for sale again after failing to find a buyer last year.
The penthouse at 432 Park Avenue became the most expensive flat ever listed in New York City when its owner, Saudi property magnate Fawaz Alhokair, sought $169 million for the property last summer.
Months after it was placed on the market, residents in the tower filed a lawsuit against the developers of the building, saying that they were plagued by creaking, banging and clicking noises as it swayed in the wind.
---
---
The flat, at the apex of a spindly skyscraper taller than the Empire State Building, has been put up for sale again by a team of estate agents who are trying to keep the asking price out of the public eye.
"The price will be on request," the estate agent, Tal Alexander, told the New York Post. "Like with anything rare — take a coveted piece of art, for example — it's often referred to as priceless. The market determines its value. With some of these trophy assets, the price can eclipse the story of the offering itself. We want to avoid that."
The tower was completed in 2014 and became the first in a series of "supertall" and skinny apartment buildings to rise above a single street on the southern edge of Central Park.
Enabled by advances in concrete and by a quirk in the city's building code, the corridor of skyscrapers became known as Billionaire's Row and flats inside them sold for record sums to an international elite looking for a place to park parts of their fortune after the financial crisis.
---
---
The penthouse at 432 Park Avenue was bought in 2015 by Alhokair for $87.7m. Six years later he placed it back on the market. In September last year residents in the tower filed a $125 million lawsuit against the developers of the building, complaining of leaks, sounds "like a bomb" when rubbish was sent down the chute and noises when the building swayed.
In response the developers said the complaints were exaggerated, many of the problems had been fixed and that it was common for skyscrapers like 432 Park to have a "symphony of systems [that] needed to be fine-tuned" when residents moved in.
The penthouse has six bedrooms, seven bathrooms, oak floors, marble counters and breathtaking views in all directions.
---