And finally… thick end of the wedge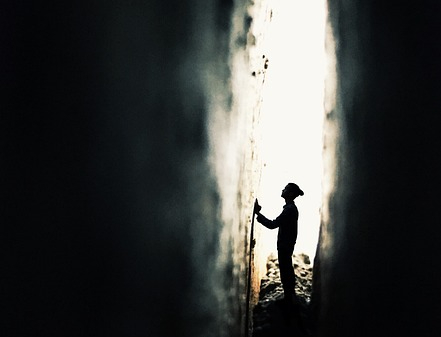 A narrow house less than four metres wide but 32 metres long has been approved in South Ayrshire.
A derelict plot of land that has a garage and a dilapidated scout hut in Prestwick will house the new property.
The architects ARPL said in the design statement, published as part of the planning application, that because the site was an unusual shape "there are a number of clear issues to deal with when developing a proposal".
---
---
They added: "Forming a long rectangular plot the site is over 70m long and only 5m wide. Building close to the boundary to maximise the usable space clearly highlights the issue of overshadowing the neighbouring properties."
Responding to objections related to concerns that the house would not fit in with the surrounding homes, ARPL said: "The scale of the proposed building is smaller and less dominant than the surrounding dwellings which will enable the overall massing to be consistent with the structures in all of the rear gardens to the surrounding houses.
"Windows are predominantly situated on the front and rear elevations or screened to make sure there is no overlooking of the neighbours' gardens whilst maintaining a level of privacy for the new dwelling.
"The use of roof lights and central courtyard allow light to enter the building where traditional windows are too close to the boundary or compromise privacy."
---
---
The planners acknowledged that the design did not fit into standard restrictions regarding housing development but said the proposal offered a way to use the derelict land.
"Given the constraints of the site, it would not be possible to erect a dwellinghouse that replicates the design, massing or scale of other, more traditional, properties in the locale," officers said.
The planning application was approved through delegated powers.
The title of Scotland's narrowest home belongs to the Wedge, a 1.19m wide house in Millport, on the island of Great Cumbrae in the Firth of Clyde.
---