And finally… Two architectural proposals to speed up vaccinations
Shipping-container clinics and city centre pod have been proposed by architects to help speed up the process of Covid-19 vaccinations.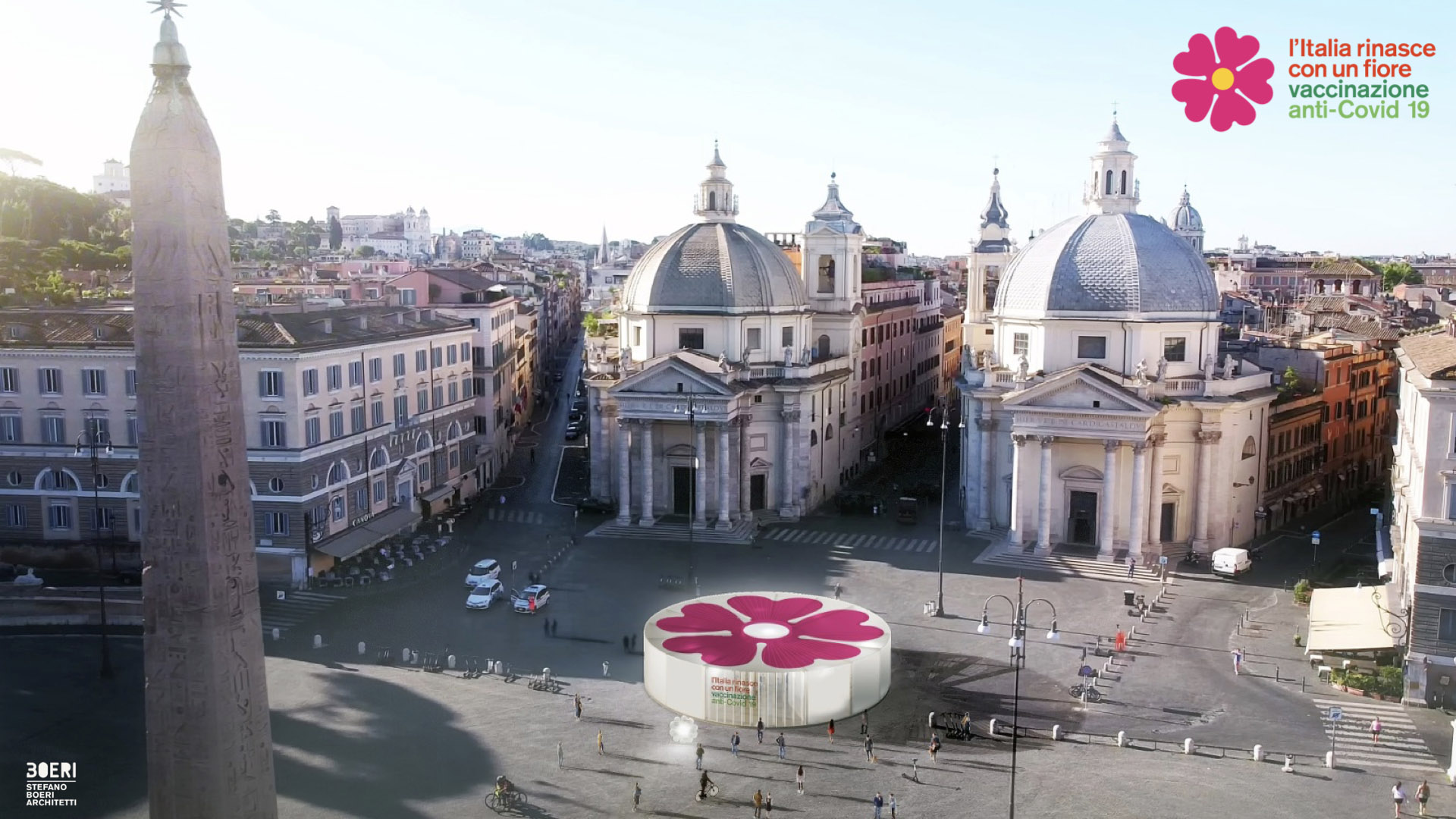 At the request of the Italian Special Commissioner for the Covid-19 emergency, Domenico Arcuri, the architect Stefano Boeri – together with a team of consultants and free of charge – has conceived and developed the architectural and communicative concept behind the anti-Covid-19 vaccination campaign.
The integrated proposal includes three elements: the campaign logo in its various forms; the design for the temporary pavilions to be used for administrating the vaccine in the main Italian squares; and a mobile information totem to be set up in public places.
---
---
Stefano Boeri said: "With the image of a springtime flower, we wanted to create an architecture that would convey a symbol of serenity and regeneration. Getting vaccinated will be an act of civic responsibility, love for others and the rediscovery of life. If this virus has locked us up in hospitals and homes, the vaccine will bring us back into contact with life and the nature that surrounds us."
UK architect Waugh Thistleton Architects has proposed building a fleet of pre-fabricated vaccination units from converted shipping containers that could be both installed and transported in a very short space of time.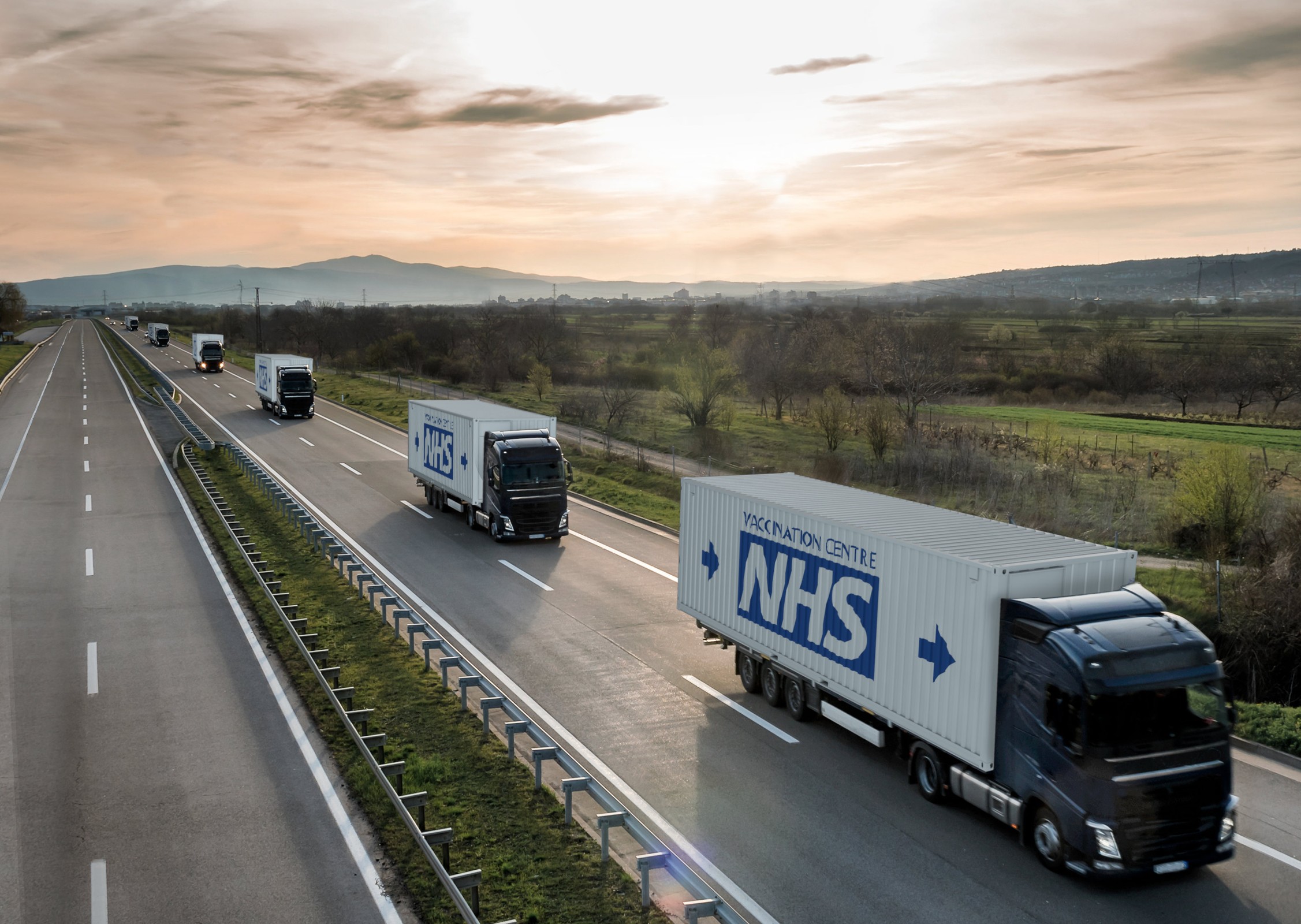 Partner Andrew Waugh said: "During this process, we sought advice from experts: a Consultant Immunologist, an ex-director of Portakabin, and some contacts from our Shoreditch Boxpark project.
---
---
"Following weeks of discussions, debates and drawings, we have designed, priced and programmed a safe and efficient solution. We have developed a kit to fit out 6,500 shipping containers as mobile, HTM compliant vaccination centres using the same supply chain as the Nightingale Hospitals.
"Over twelve weeks, these shipping containers could be mobilised throughout the country in car parks and other public areas, staffed by NHS staff working in shifts to vaccinate the entire population of the UK. This solution does not rely on public mobility; the vaccination units can be delivered into the heart of villages and remote communities, or in clusters spread through towns and cities, vaccinating the local population before moving on.
"Shipping containers are the perfect structure for this use. We have a stockpile of them in this country. They are incredibly efficient, robust structures and designed for transportation. Their linear form suits the through-put nature of the process.
"Our team at Waugh Thistleton have come up with this idea, but it is not a proprietary solution. Our goal is to work with industry to get these manufactured and ready for deployment for when the vaccine arrives and to share our expertise and experience with other countries to provide a global solution."
---