And finally… World's first pure octagonal residential high-rise approved
Planners in Birmingham have given the green light for the world's first pure octagonal residential building to be built in the city.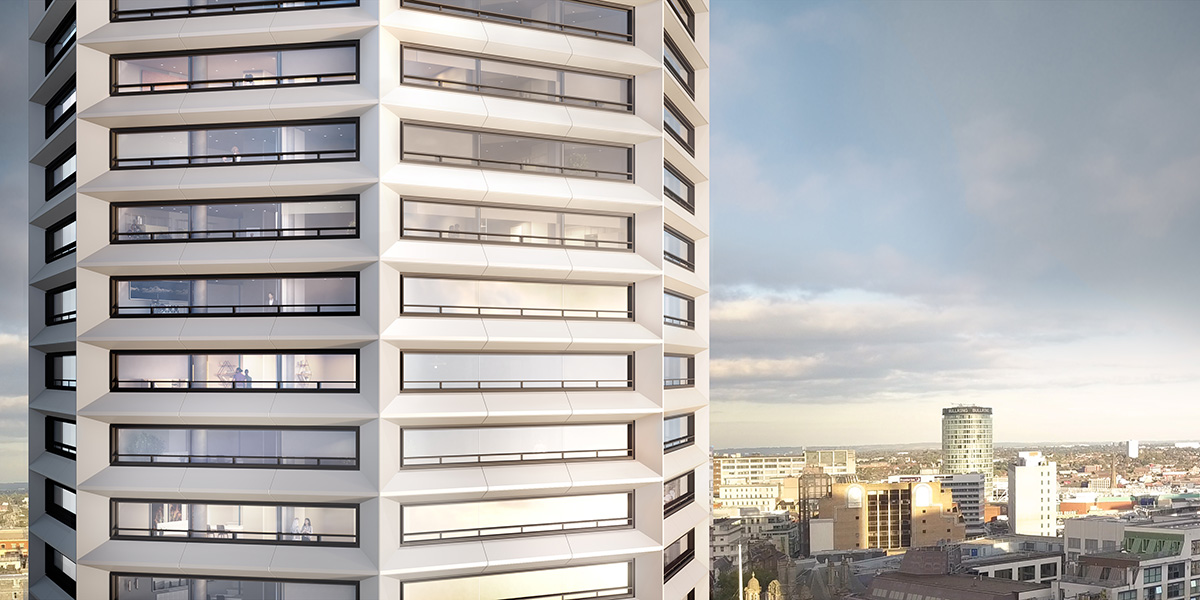 Offering up to 370 homes, the Glenn Howells Architects-designed Octagon tower will rise to 49 storeys making it taller than Birmingham's BT Tower and instantly recognisable from across the city.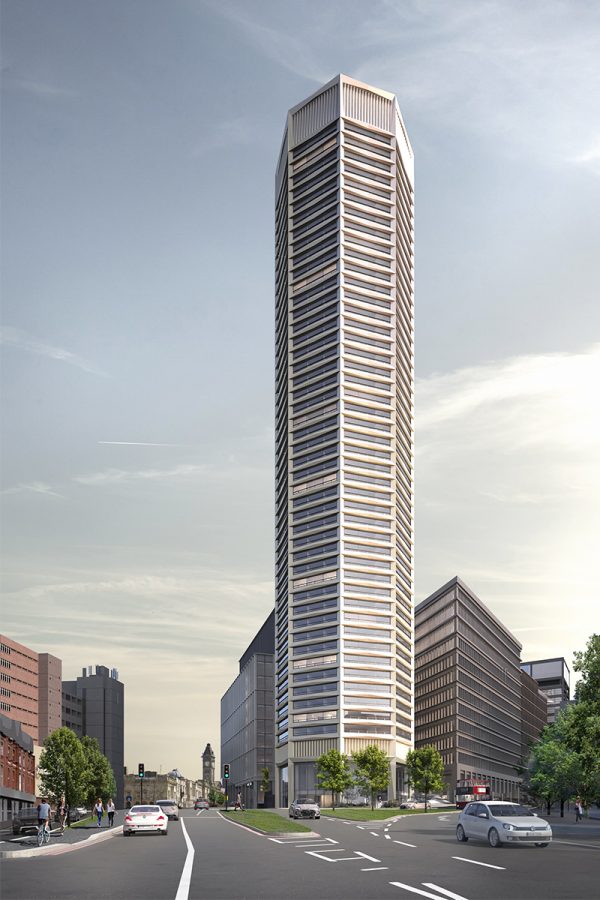 ---
---
Each one of the apartments will enjoy a generous 13m facet of the Octagon, a first ever for a residential development. It will incorporate a number of affordable homes for rent as part of the overall mix of one, two- and three-bedroom units.
The Octagon's design offers homes with a much larger than average outlook, bringing in ample daylight into the 'radial' arrangement of the internal spaces. The generous sizes of the homes coupled with their wedge-shaped layout make these habitable spaces bright and airy as well as a naturally ventilated façade for user comfort.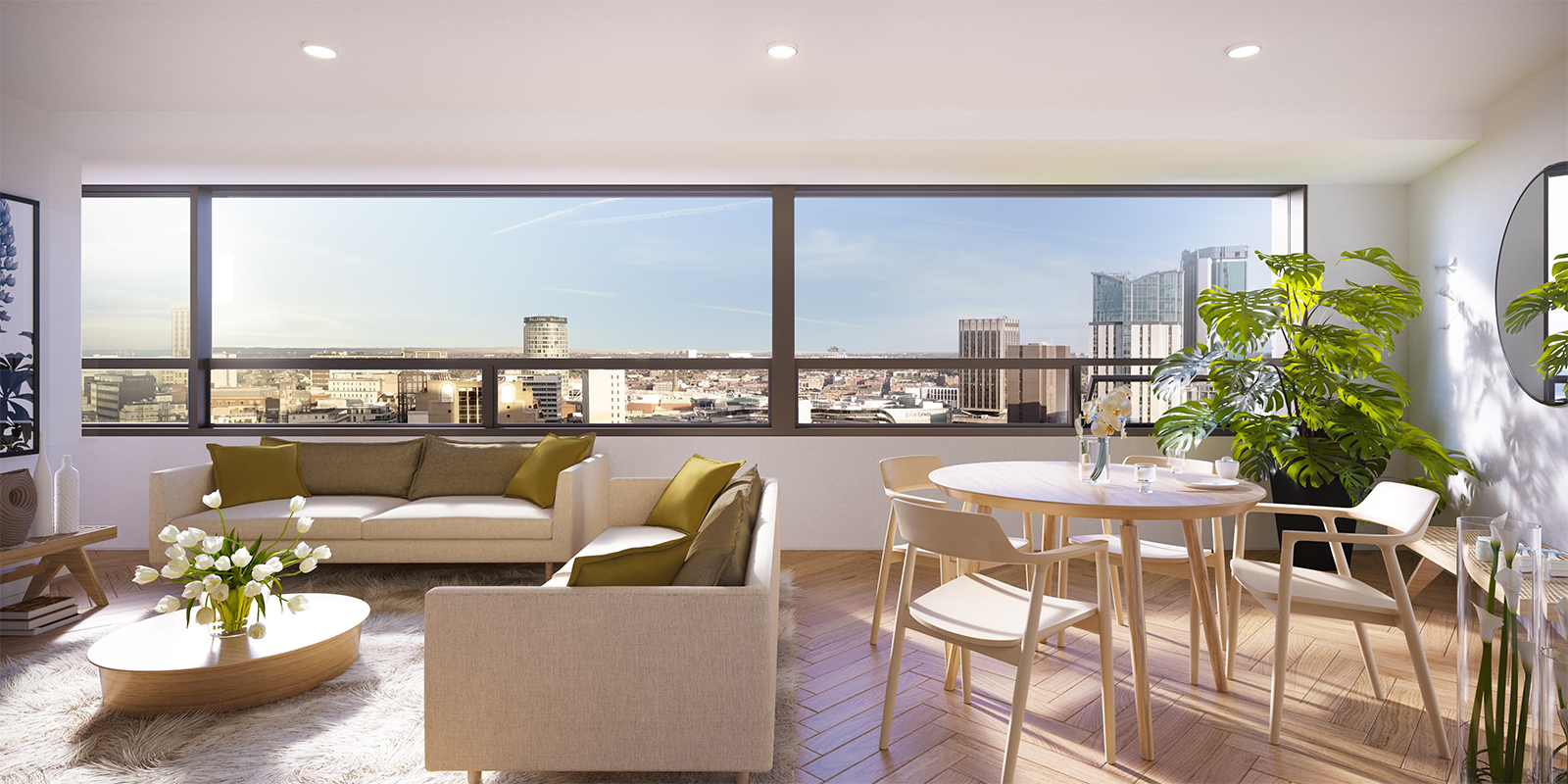 From a build perspective, the octagon form has many holistic benefits including a lower wall-to-floor ratio, a central core to provide structural stability and shorter distribution of services, all of which contribute to a 'less is more' approach.
---
---
Glenn Howells Architects partner Dav Bansal said: "The horizontal expression of the façade enables the internal rooms to open up to panoramic views of the city and the residents will also enjoy access to a wellness hub, workout studios and private lounges. With maximum eight apartments on a floor, the quality on offer is a perfect fit for Octagon.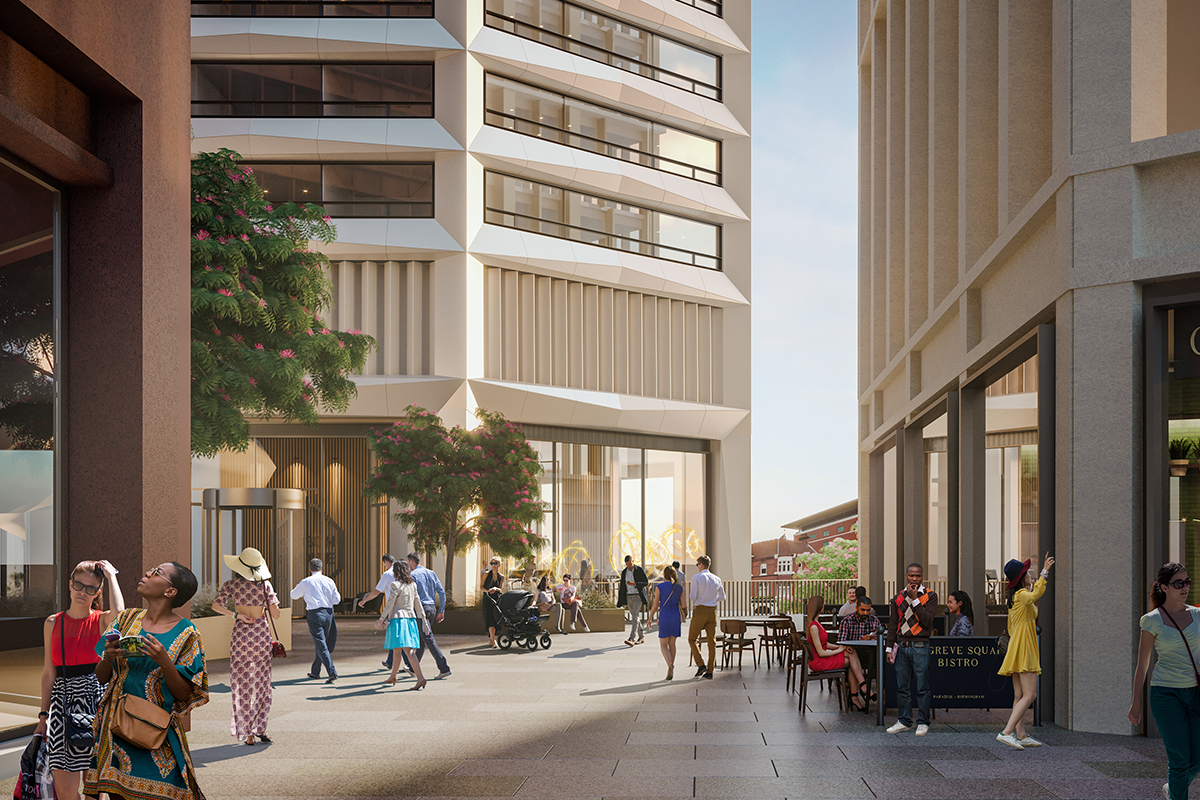 "The setting within the city's most ambitious mixed-use development gives Octagon a unique quality of life proposition and benefits from some amazing amenities. Paradise is about many things, including re-connecting the city and adding to the life and vitality of the city centre. By providing new homes here we are making the most of what Paradise has to offer as well as helping the city meet its housing needs with a bespoke offer."
Argent's regional director, Rob Groves, said: "Our ambition with Octagon is simple – to build one of the finest apartment schemes ever seen in the UK. Everything about the building – its height, the size of the apartments themselves and their design, the views and the location in the city centre – will be a first."
---