Andrew Healy takes helm as DM Hall's new financial director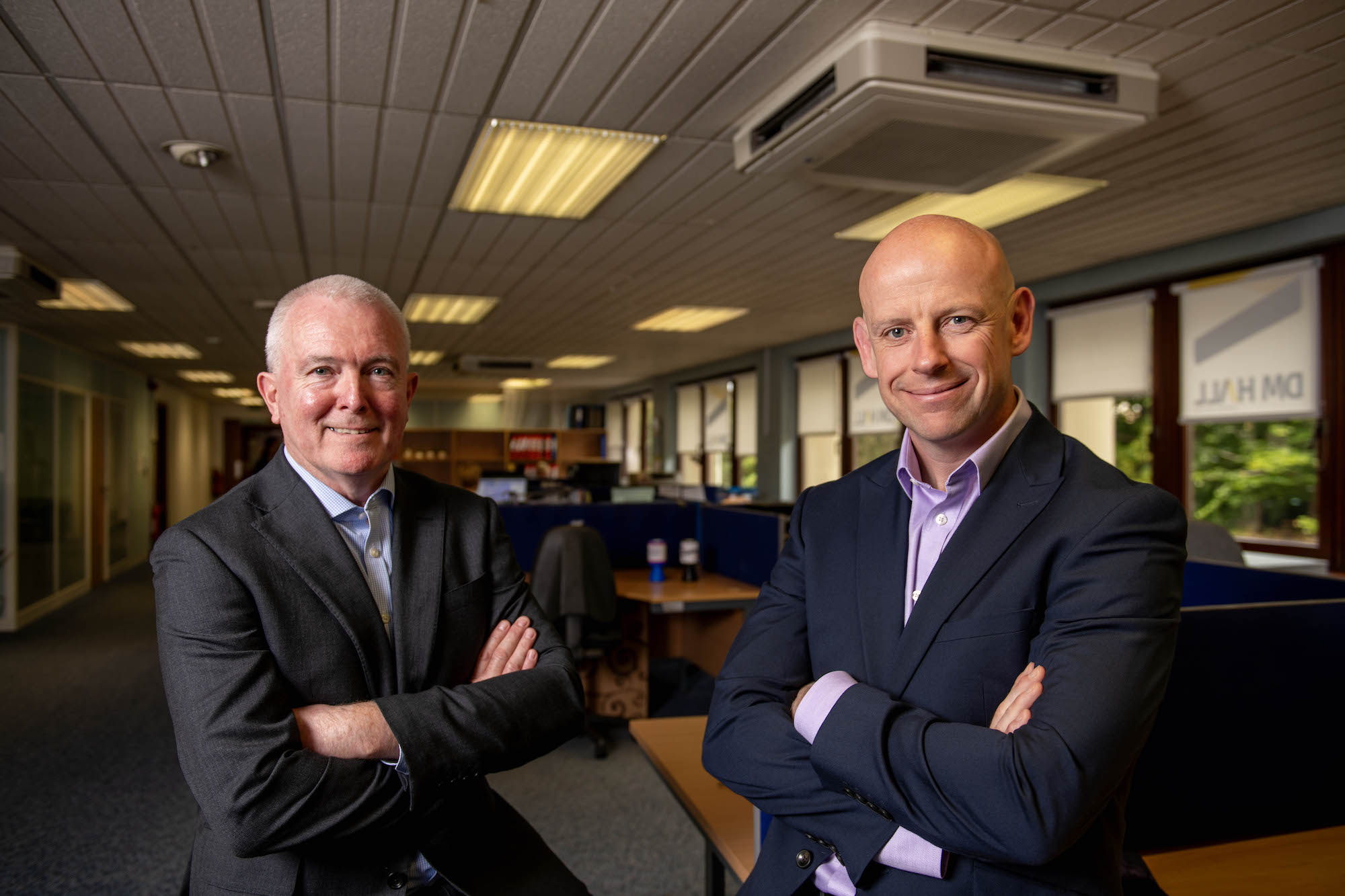 Chartered surveyoring firm DM Hall has added to its leadership team by appointing Andrew Healy as its latest financial director.
Mr Healy, previously in charge of finances at the Scottish Rugby Union for a decade and most recently with the Law Society of Scotland, is set to succeed Alan Patrick, who has dutifully served DM Hall in this capacity for the past 20 years.
Mr Healy's immediate focus centres on developing the sound financial infrastructure which will allow the firm to progress its ongoing expansion plans.
---
---
He said: "I am pleased and excited to be joining a firm which has been serving its clients with diligence, professionalism and integrity for more than 125 years.
"I was attracted by the location and geography of the firm, which has a presence in communities all over the country, and which is now extending its reach into the north of England.
"My immediate aim is to enhance my understanding of the firm, get to know the team and to meet with the businesses and partners in the 24 offices spread throughout Scotland and England."
Mr Healy, who is Glasgow-born, now lives in Edinburgh where his post will be based. An accountancy graduate from Glasgow University, his first appointment was with Big Four firm Ernst & Young, now EY.
---
---
He has held positions in a wide variety of sectors, including telecoms, US operations in the UK and online retailers, before his commitment to Scottish Rugby and an 18-month financial project for the Law Society.
John McHugh, managing partner of DM Hall, said: "We are very pleased to have been able to attract a professional of Andrew's undoubted calibre to this vitally important role within the firm.
"He has a wealth of experience and from a diverse business background and I am sure he will bring that, along with his own personality, to bear upon the continued growth and success of the firm."
Mr Patrick remains as the firm's full-time financial consultant until the end of September and then transitions into a part-time commitment which continues until the middle of next year. He will work closely with Mr Healy to ensure a smooth and stable transition of roles and responsibilities.
---