Arc-Tech (Scotland) unveils record apprentice intake
Glasgow-based building services contractor Arc-Tech (Scotland) Ltd has welcomed a record eight trade apprentices to its business this summer.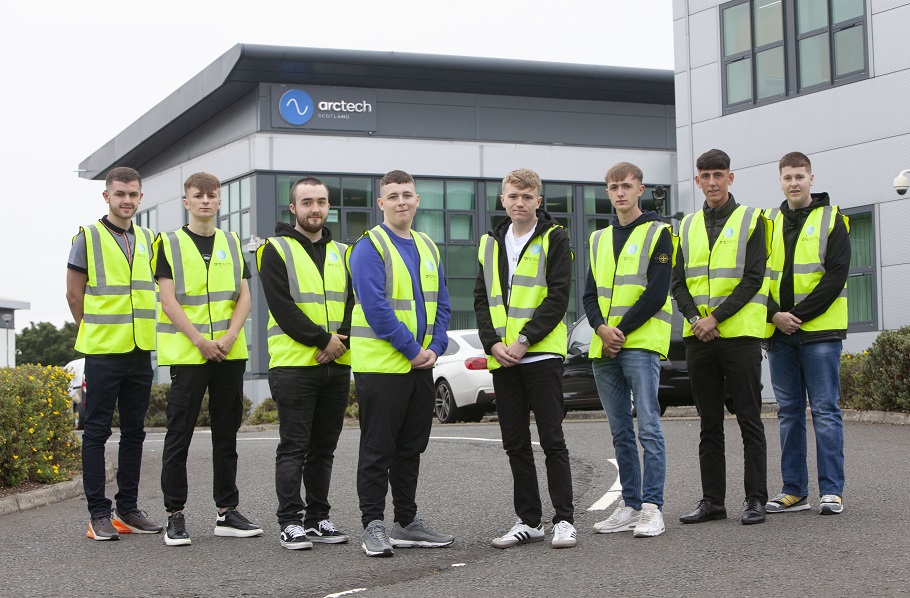 Arc-Tech first launched its annual apprentice intake in 2017 and has since undertaken a year-on-year commitment to providing young people – as well as adults – with access to industry-recognised programmes in electrical, plumbing and heating engineering trades as well as advanced training in surveying, buying and estimating roles.
This year's recruitment drive took place during Scottish Apprenticeship Week (01/03/21 – 05/03/21) with the eight new entrants now commencing a four-year programme with academic partners such as Glasgow Kelvin, South Lanarkshire, Ayrshire, Clydebank, Motherwell and Paisley Colleges.
---
---
Alan Rogers, Arc-Tech (Scotland) contracts director, said: "The Arc-Tech Board of Directors are very proud to welcome a company record of eight apprentices to the firm taking our current total to sixteen. This is a fantastic achievement, and continues to demonstrate our commitment to young people and the surrounding communities, in which we operate.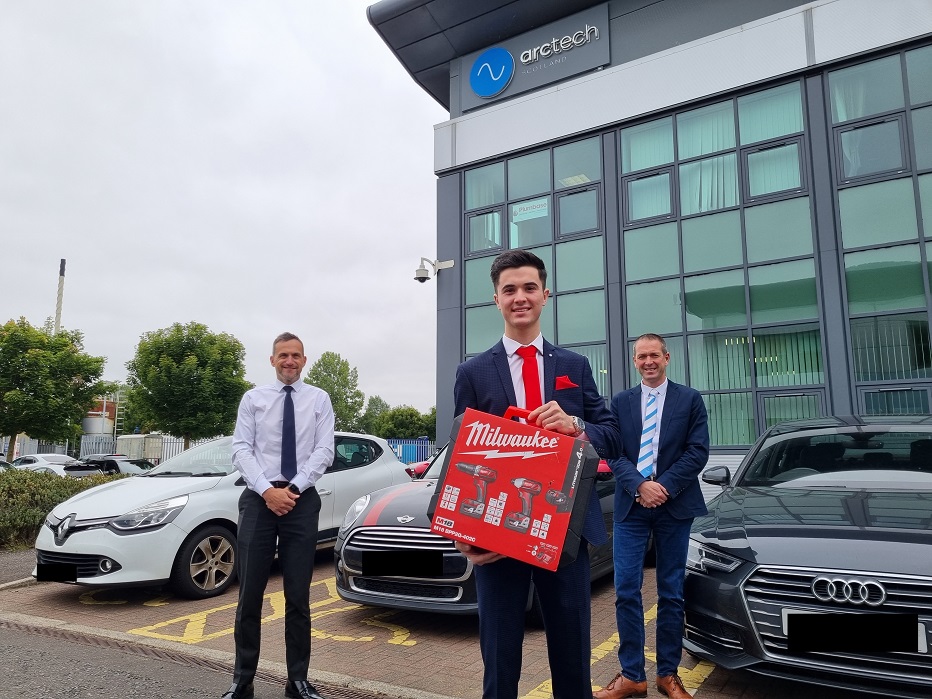 "Each of our new apprentices will be supported with all the tools, guidance, on-the-job and academic training necessary to ensure their success and eventual qualification as tradesmen within their chosen field; they need only look at our three graduates from this year who have not just become fully qualified, but have now joined us as full-time employees and are progressing their career further through trainee positions in office-based roles.
"I commend our graduates hard work and dedication and I have every confidence that our new recruits can do the very same. They are a welcome addition to the Arc-Tech team and I look forward to seeing how they develop over the coming years."
---
---
2021 graduate, Mark Allen, added: "I am very proud to have completed my Plumbing apprenticeship with Arc-Tech (Scotland). I have learned skills for life whilst the valuable experience gained over the last four years will help me greatly as I take my next steps building a successful career. I want to extend my thanks to the company for giving me this opportunity and to each of the new starts for this year, I wish them every success."
---