Architects share vision for £20m North Ayrshire ASN facility
The architects behind North Ayrshire's new Additional Support Needs (ASN) school – which is due to open next year – say they are "living and breathing" the special and exciting project.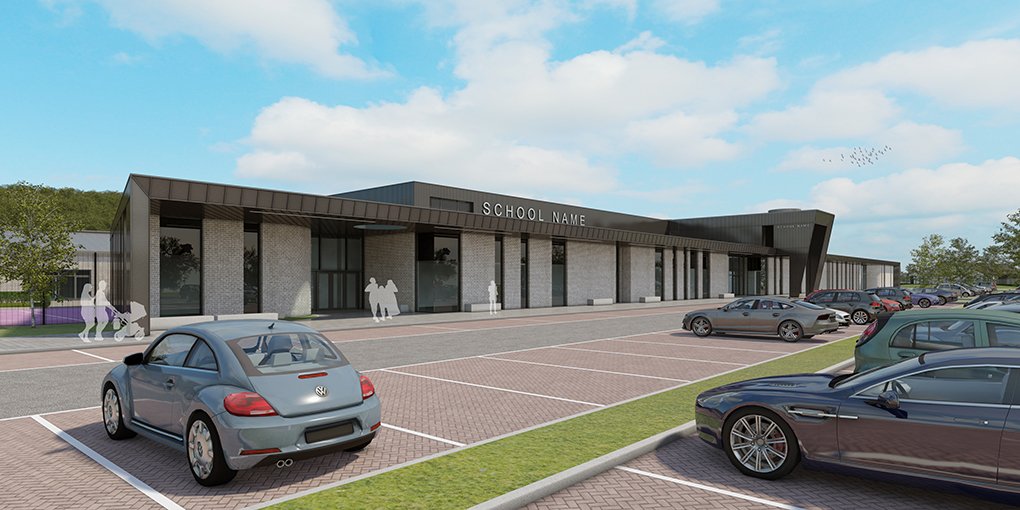 Work on the new £20 million facility, which incorporates a school and a residential and respite centre, is set to get underway.
Situated adjacent to Auchenharvie Academy, it will replace James McFarlane, Stanecastle, James Reid and Haysholm schools.
---
---
And Brian O'Donnell and Jennifer Freeman – from Norr Architects – said they are probably as excited as anyone that their vision will soon become a reality.
It's not just bricks and mortar to them. It's about creating something inspiring, special and unique for the children and young people who will attend and who deserve the very best learning environment.
Brian was part of the team that designed Inverclyde's new ASN school called Craigmarloch – a school his son Ross would be one of the first to attend.
While Jennifer has years of experience working with the Port Glasgow Otters - a swimming club for people with learning/physical disabilities.
---
---
Brian said: "We are both incredibly passionate about ASN schools and we are pushing everyone involved in the project to ensure we attain the best possible facilities. We have been shameless in constantly reminding people that the project is not just about bricks and mortar - it's about providing an environment which will make a huge difference to their learning experience and their lives.
"We are both living and breathing the project and are confident this will be a fantastic facility not only for the kids and teachers but the whole community as well."

Jennifer added: "This is something I'm so passionate about. I've been in voluntary disability sports since I was 15, my uncle is a Paralympic coach and it's something that is part of the family.
---
---
"I've always thought that it would be amazing if my passions – swimming, ASN education and architecture - came together. I'm genuinely so excited about it."
The official ground-breaking ceremony takes place in September but prep works are already taking place on the large site.
Brian added: "It's great to reach this stage. I'm sure the parents/carers and the whole school community will be extremely excited.
"We've worked on ASN schools before and our ethos is always that the next one will be the best one.
---
---
"This site has the tremendous advantage of having immediate links with Auchenharvie Academy. There are loads of connections to be made and collaborative activity to be developed.
"Through the design, we are creating wider open spaces, which will be open and integrated. We've done that by creating teaching blocks divided into clusters where there will be break-out areas that lead to shared activity areas."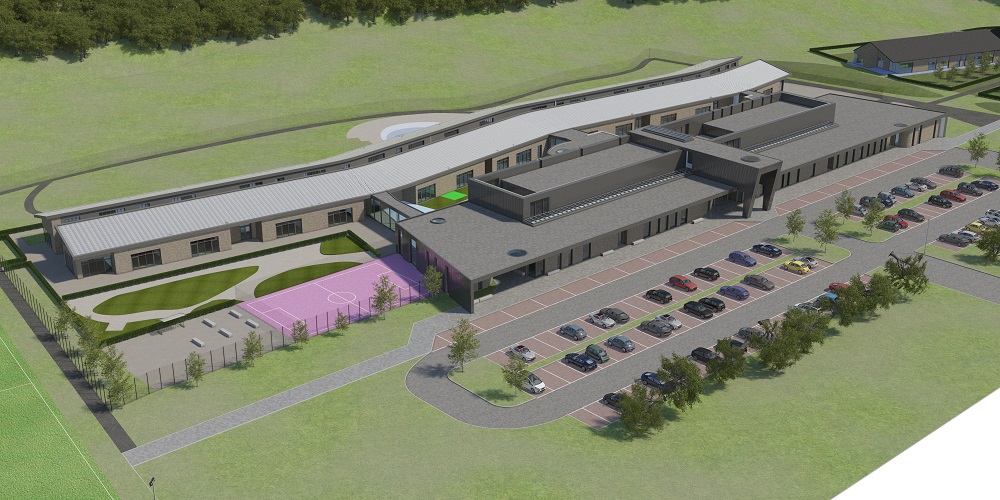 While the new school will be secure for pupils, it will be friendly and welcoming and Brian hopes it can prepare the young people for their lives outside and beyond school.
---
---
He added: "That preparation has to be the embodiment of everything we do."
As well as the interior, which will also accommodate a hydrotherapy pool, the team placed a huge value on outdoor and what it can bring to learning and improving social skills.
Jennifer added: "The wooded area at the back of the site is another huge advantage. We were looking at the area with our landscape architect ERZ and straight away we came up with a design. It's fantastic having all this amazing space.
"We've also designed two courtyards which are very secure and protected from the weather. It's a great place for kids to socialise and learn. There is a more formal courtyard for dining and another for play. There we will create tunnels and lots of other fun activities. The gymnasium opens up into that space so it gives the school a lot of flexibility.
"Let's remember though, a building and play areas can make such a big difference but what makes it special is the teachers, staff, parents, carers and the whole school community. We are just trying to play our part in making this the best school possible."