Architects' Showcase: Nethan Street affordable housing development by Mast Architects
Mast Architects has shared some images of its recently completed development on Nethan Street, which was handed over to Elderpark Housing Association earlier this year.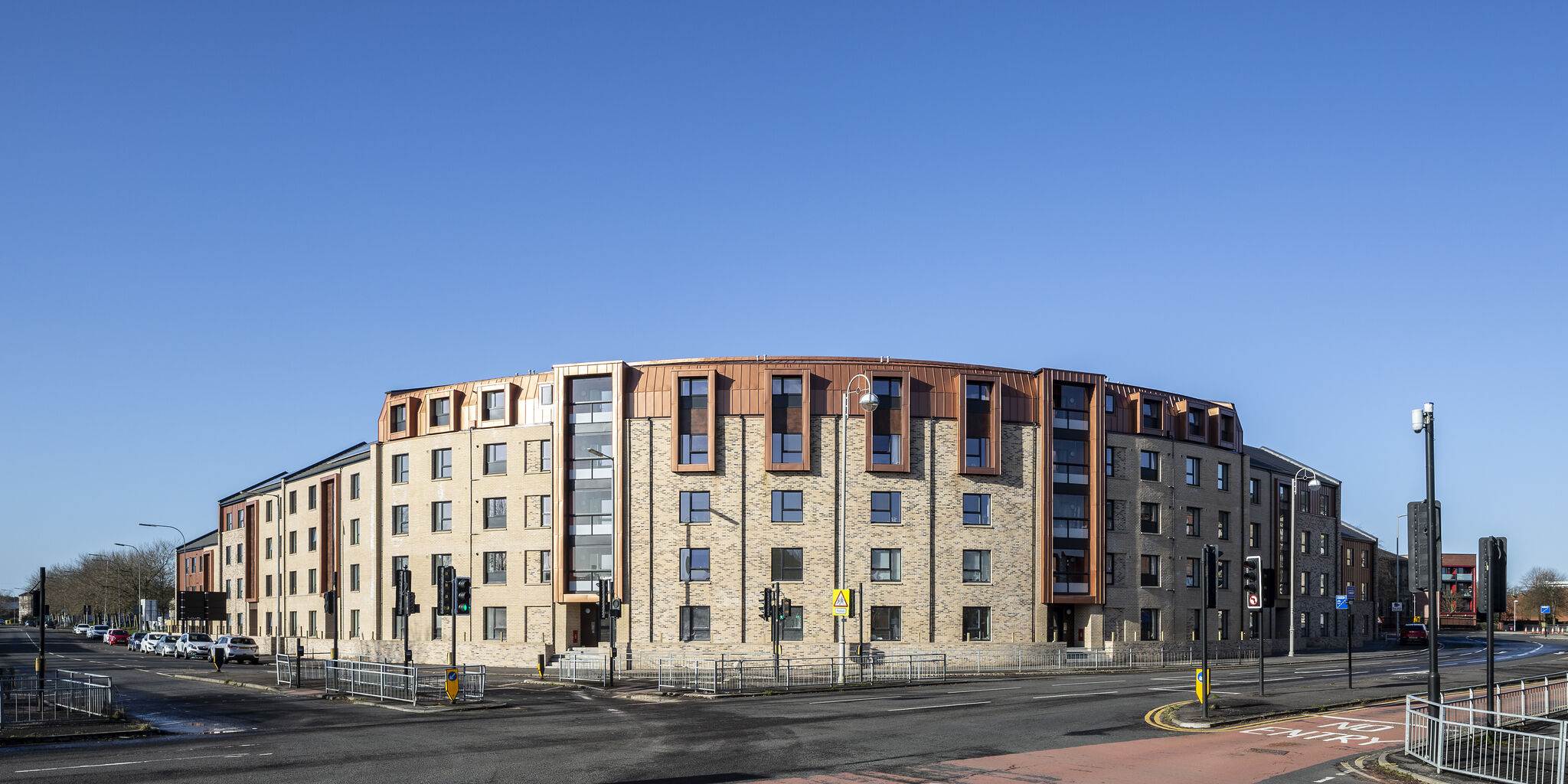 Mast has worked extensively in and around the Govan neighbourhood since the practice was founded over 40 years ago. The project at Nethan Street extends its contribution to the area's ongoing regeneration, providing 82 new homes in a mix of tenemental-style flats, cottage flats and family houses, which complements Mast's recent conversion of the adjacent Hills Trust School into new office accommodation.
Constructed by CCG (Scotland) Ltd, the £11.2 million project occupies a prominent corner site bounded by Nethan Street, Golspie Street and Harmony Row, which lay vacant since the 1960s. The high visibility of the site, couple with a sweeping curved frontage to the north, called for a bespoke solution which provided a strong and distinctive response to one of the primary thoroughfares in Govan. The proposal was the result of extensive discussions with the local planning authority and a considered design development phase.
---
---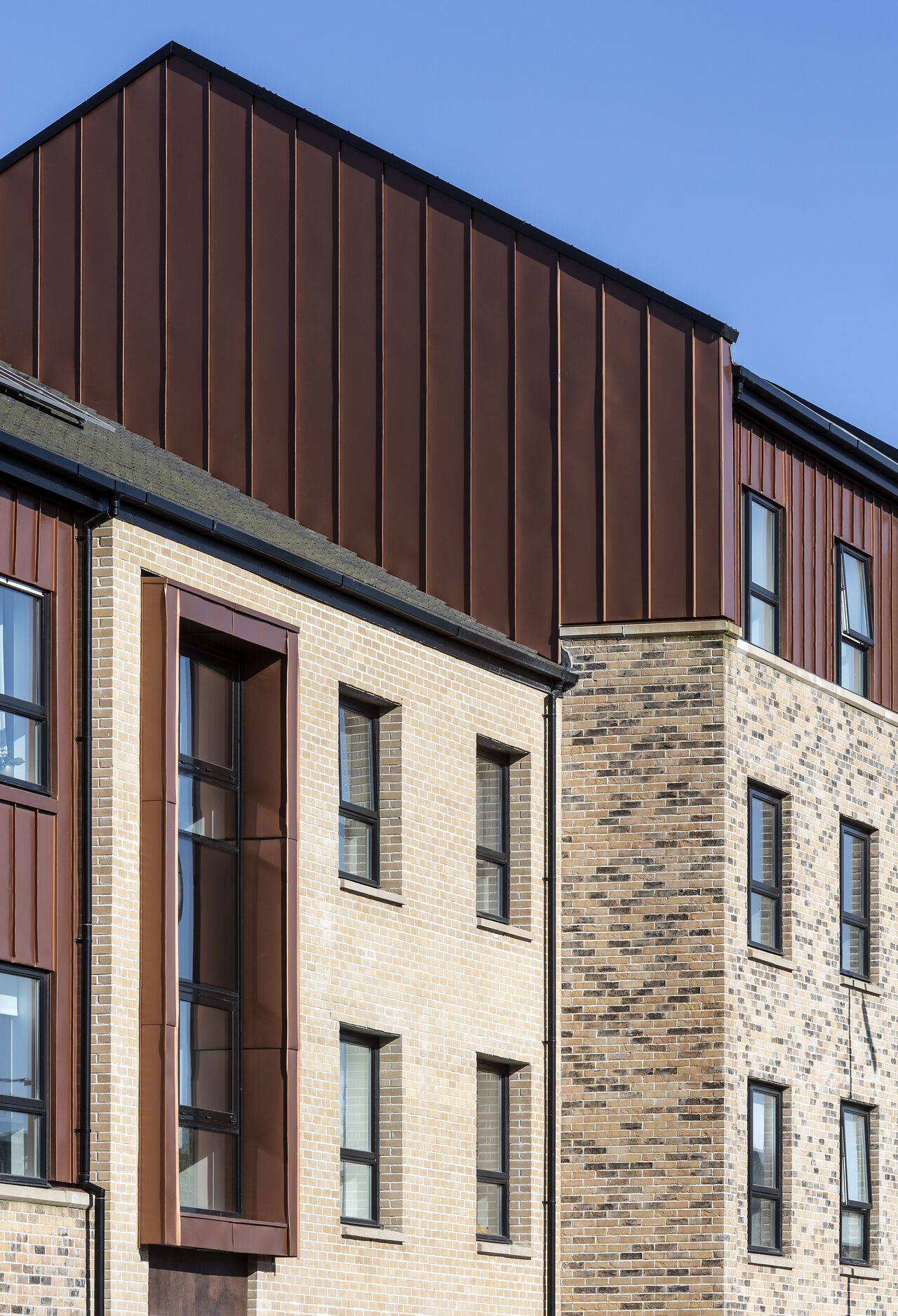 The completed project takes the form of a primary flatted block extending along the site's northern and eastern boundaries, rising from three to five storeys at its tallest point. This block creates an enclosure which accommodates lower-scale two-storey terraced dwellings on the interior. Pedestrian routes are introduced to maximise connectivity from within the site to its surroundings, in particular linking with a renewed cycle route and footpath which runs along the site's western edge.
Soft landscaping is used extensively within the inner areas to soften the lines of the buildings, introduce character and colour within the streetscape, and to strengthen areas of communal open space. The latter spaces form a series of landscaped courtyards which provide important sources of amenity to the residents of the development, and also help to balance the visual impact of car parking zones.
---
---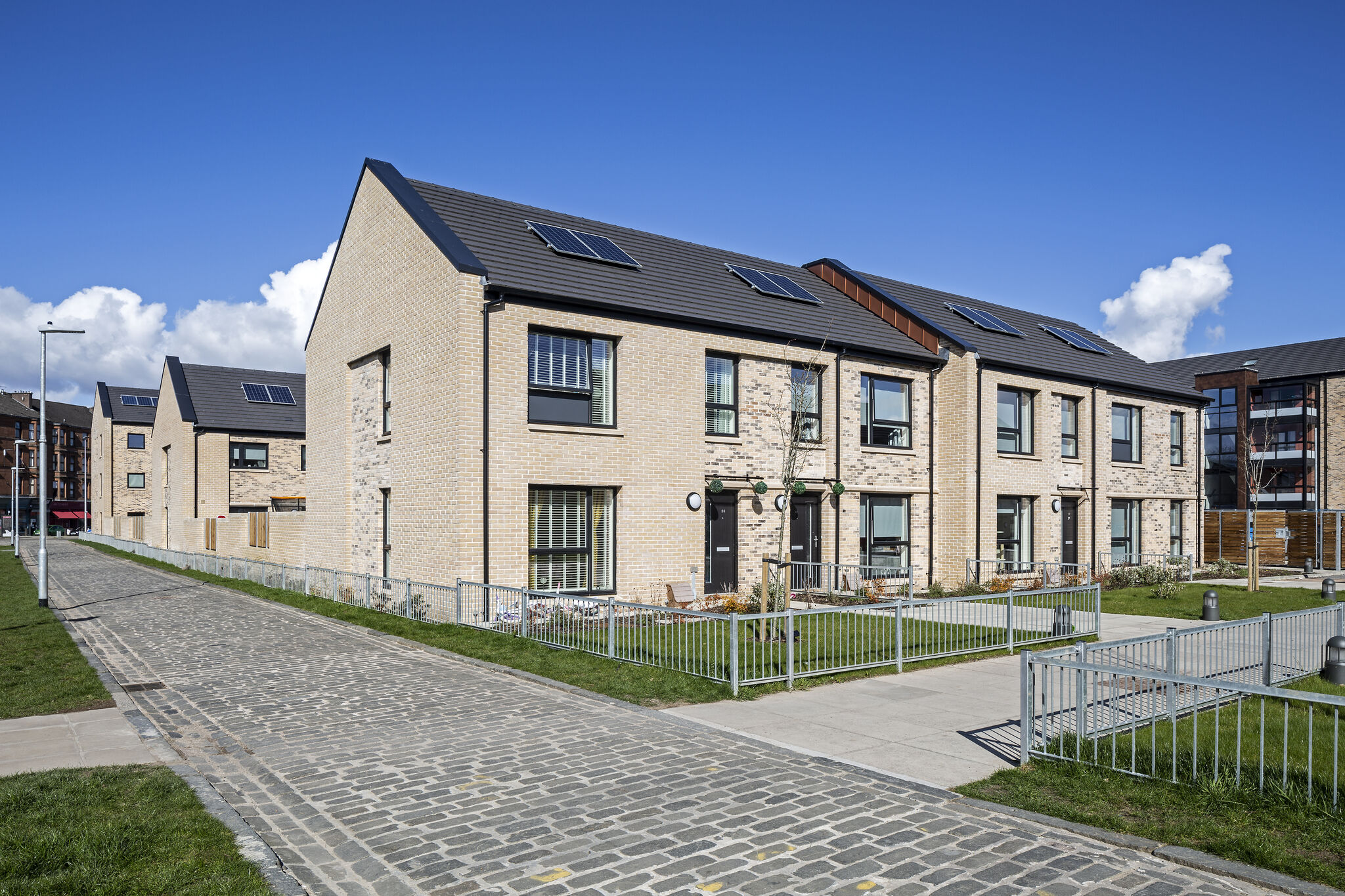 Through a process of testing, refinement and analysis, Mast worked to develop a formal approach which responded to the site's prominent location, but was also sympathetic to the existing building typologies found nearby. A palette of varied buff brickwork is used as a base material, extending throughout the flatted block and the terraced housing, with a series of recesses and projecting bays carved and extruded from the base block.
This is contrasted by the use of reflective copper cladding, primarily to the outer elevations, which is used to create a mansard detail to the upper floors and as a means to define the common closes along the flatted block. The inner face follows a similar approach, introducing proprietary sunspace pods to deliver further amenity space to the flatted block whilst also harnessing solar gain from the south-facing aspect and creating views into the landscaped courtyard below.
Photography provided courtesy of Keith Hunter
---