Architects' Showcase: University of Strathclyde Learning and Teaching Project by BDP Glasgow Studio
The University of Strathclyde commissioned a new Learning and Teaching Building at the heart of their City Centre Campus in Glasgow. The 20,000sqm project strips out and refurbishes two existing buildings, the Colville Building and the B-listed Architecture Building, and also creates a new-build hub in between overlooking the University's Rottenrow Gardens.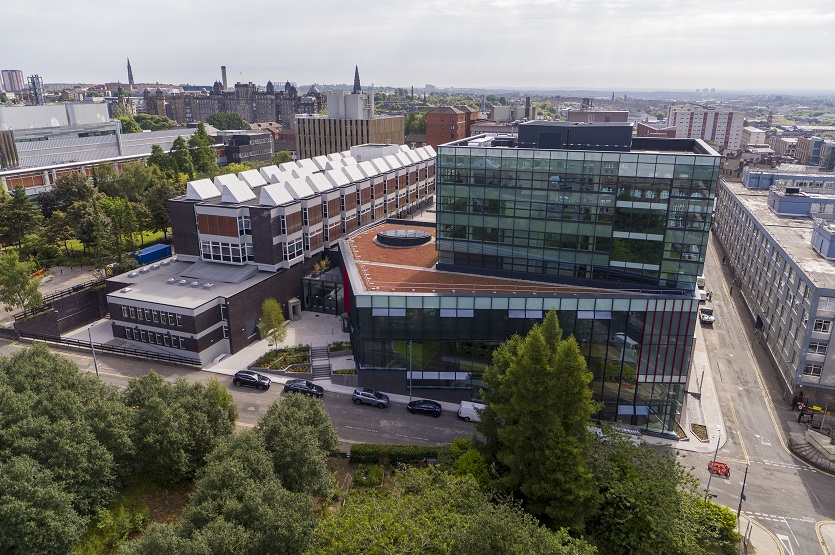 This non-departmental facility is a unique, collective place for all students and staff, comprising a variety of learning and teaching environments, ranging from small breakout to a 400 seat lecture theatre. The building also houses the Student Support Services and the Student Union to provide students with a one-stop central support facility.
The University of Strathclyde was lacking in large capacity teaching spaces, social learning spaces, and an identifiable home for Student Services. There was a need for these facilities to further enhance the Student Experience whilst also taking the opportunity to consolidate building stock, increase utilisation and address backlog maintenance.
---
---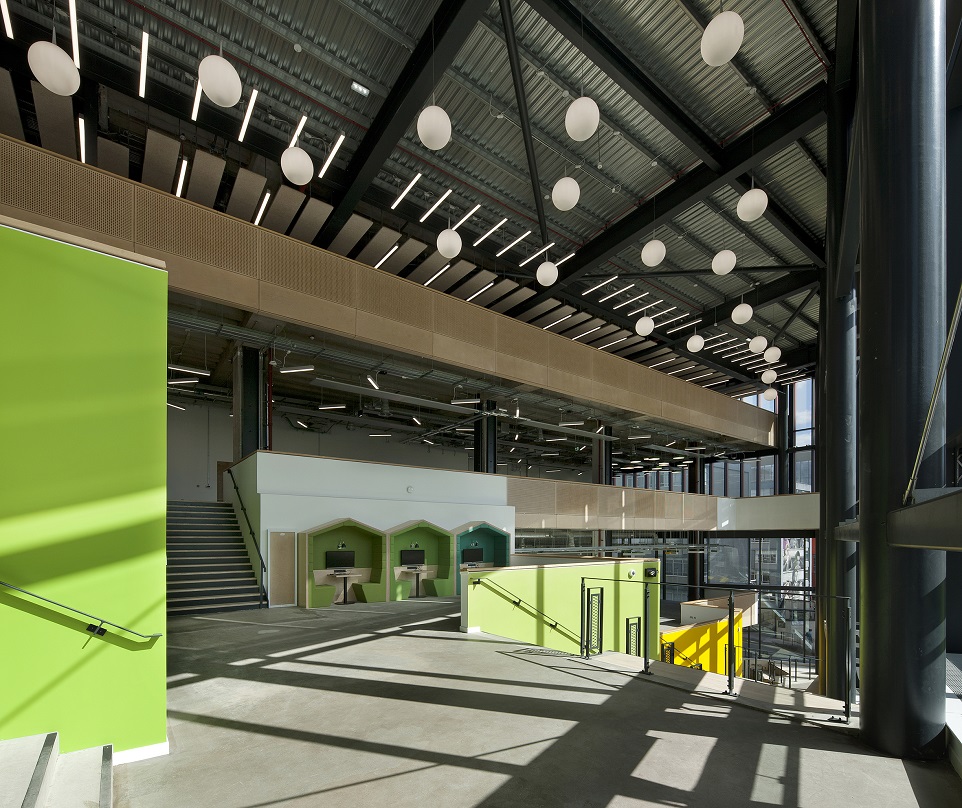 A site options appraisal was undertaken and the preferred option being the adaptive re-use of the existing Colville and Architecture Buildings. These buildings sat prominently in the centre of the Campus adjacent to Rottenrow Gardens and their potential was exciting, however, they were under-utilised and requiring maintenance and upgrading to make them fit for purpose learning and teaching spaces.
The Colville Building was stripped back to the structural frame with large volume learning, teaching and social spaces being created and the history of the structure exposed and celebrated. The Architecture Building underwent a sympathetic upgrade retaining the original listed character to create complementary and varying learning space.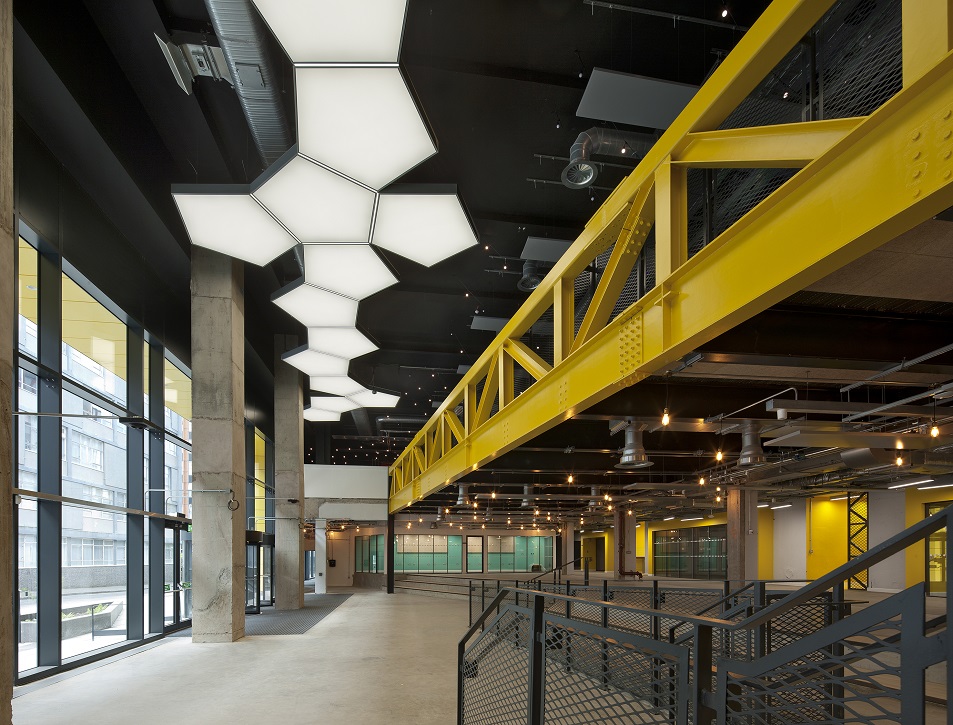 The decision to transform the existing buildings rather than a new-build project has clear sustainable benefits - reusing the existing Colville Building structure has dramatically reduced the embodied carbon and when compared to a notional new build equivalent the project saves 67% CO2e, reinforcing the message that 'the greenest building is the one that already exists.' To put this in perspective the embodied carbon saved is the equivalent of the carbon generated by 3,350 Scottish homes in one year.
---