Ayrshire Hospice reaches topping out stage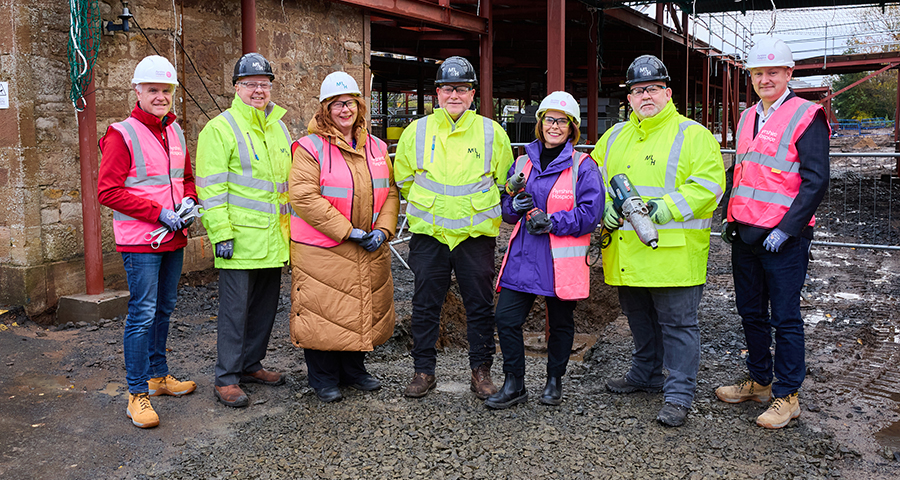 A significant milestone in Ayrshire Hospice's capital build project was achieved on-site last week with the completion of the steel superstructure.
With the final steel beam bolted into place, work can now begin on the external walls and roof of the brand-new facility.
Ayrshire Hospice chief executive, Tracy Flynn, expressed her delight at reaching this stage of the project.
---
---
She said: "Topping out marks an exciting milestone on the journey towards completion of our beautiful new hospice. It is fantastic to see the new facilities really take shape and to visualise how great they will look, it will be an inspiring building to work within."
Julia Connelly, Ayrshire Hospice capital project build manager, added: "This milestone in the building project is hugely important as we are now able to move on with the building envelope works which will ultimately make the building weather-tight – another step closer to returning the Hospice to Racecourse Road in Ayr."
Andrew Baillie, Ayrshire Hospice board member and chair of the Capital Project Governance Committee, said: "I was delighted to join colleagues from the Hospice and our construction partner McLaughlin and Harvey for the topping out ceremony for our exciting capital build project.
"This moment marks a significant milestone for the project with completion of the steelwork and installation of the roof structure. As we move into the next phase of construction, I am excited at the prospect of seeing staff, patients, and visitors back to our new state-of-the-art home at Racecourse Road in winter 2024."
---
---
John McClintock, McLaughlin & Harvey operations director – healthcare, said: "We are delighted to have reached this significant milestone at our Ayrshire Hospice site and the completion of the structural steel frame. In the coming weeks, we will be undertaking works associated with the building façade and roof, as well as continuing with external groundworks."
---