BakerHicks' head of sustainability named new Central Scotland chair for Women in Property
Mairi Murray, head of sustainability at the design, engineering and project delivery company BakerHicks, has been announced as Women in Property's incoming Central Scotland chair for 2022/23.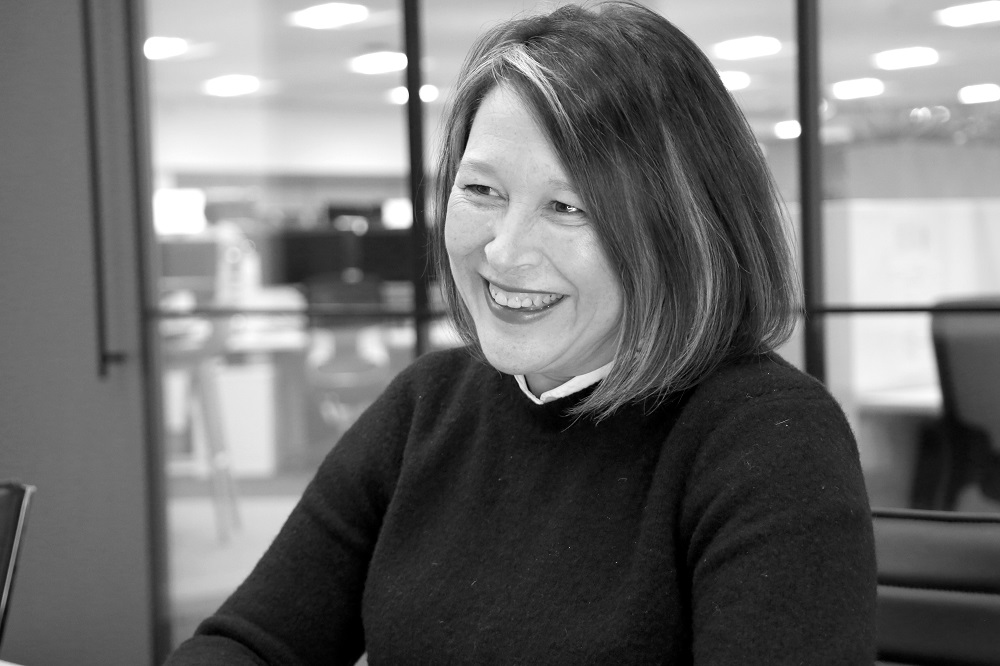 She will lead the regional property and construction industry influencing and networking organisation from March 1 for one year.
Mairi heads up the sustainability offering at BakerHicks and is based in its Eurocentral office. She specialises in BREEAM and sustainability, with over 20 years' experience in the industry, in both technical and managerial positions. At BakerHicks, she takes a lead role in helping clients meet and exceed their sustainable and BREEAM targets, advising on project sustainability deliverables as well as longer term investment programmes. Mairi has been involved with Women in Property for over four years, having first been a judge at the annual Student Awards, before joining the Central Scotland branch committee, and then serving as junior vice chair.
---
---
Mairi said: "To achieve diversity in an organisation, you have first to be inclusive. This has been the Women in Property ethos since its inception back in 1987 and our work continues with this at its core. Now the conversation is less about gender specifically and has a greater focus on inclusion. We must continue to break through the barriers, the preconceived ideas that still make it difficult for many people to succeed, whether because of gender, race, age, disability or social mobility.
"Alongside inclusivity, my focus for the year will be health, wellbeing and sustainability. I want all our members to feel we are looking out for them and that they are at the heart of everything we do. In turn, designing for the sustainable built environment will ensure a safe and healthy environment for all. We need to specify low carbon materials, encourage reuse, and continually review and improve upon performance standards."
Alwyn Hanekom, managing director for infrastructure, government and defence at BakerHicks, said: "Diversity and inclusion are at the heart of BakerHicks, it challenges the status quo, brings broader perspective and better innovation, and, quite simply, delivers superior solutions. We are strong advocates for promoting the role of women in engineering, construction and wider industry and the pertinent topics discussed at Women in Property events only help move our industry forwards. I know they have certainly made me think differently about some of the challenges we face and how to address them.
"Mairi has a wealth of experience and brings a lot of energy and enthusiasm to any task, giving everyone a sense of belonging. She is a fantastic advocate for driving both sustainability and diversity in everything we do, and I am positive she will be a great addition to the Women in Property leadership team."
---
---
Laura James, head of Scotland at BakerHicks, added: "I am continually impressed by Mairi's commitment to her role, not just at BakerHicks, but as vce chair at Women in Property. She is truly focused on making the industry a better place for all and I have no doubt that she will be a huge success in her new role as chair. Her tenacity and infectious enthusiasm just make people want to get involved and she is always looking for new ways to drive the industry forwards. It is a real credit to BakerHicks that she will be taking on this role at Women in Property over the next year, we are extremely proud of what she has achieved."
Mairi will be supported in her role by incoming vice chair, Ashley Stewart, framework manager for Morrison Construction. She will hold the role of Central Scotland chair until 28th February 2023, when Ashley will succeed her.
Women in Property is a volunteer-led organisation and runs both in-person and virtual events, including CPD-style sessions, panel discussions and soft skills, site visits, and social networking, as well as Outreach, Mentoring and Student Awards programmes.
---