Balfour Beatty works to protect trees at Royal Botanic Garden Edinburgh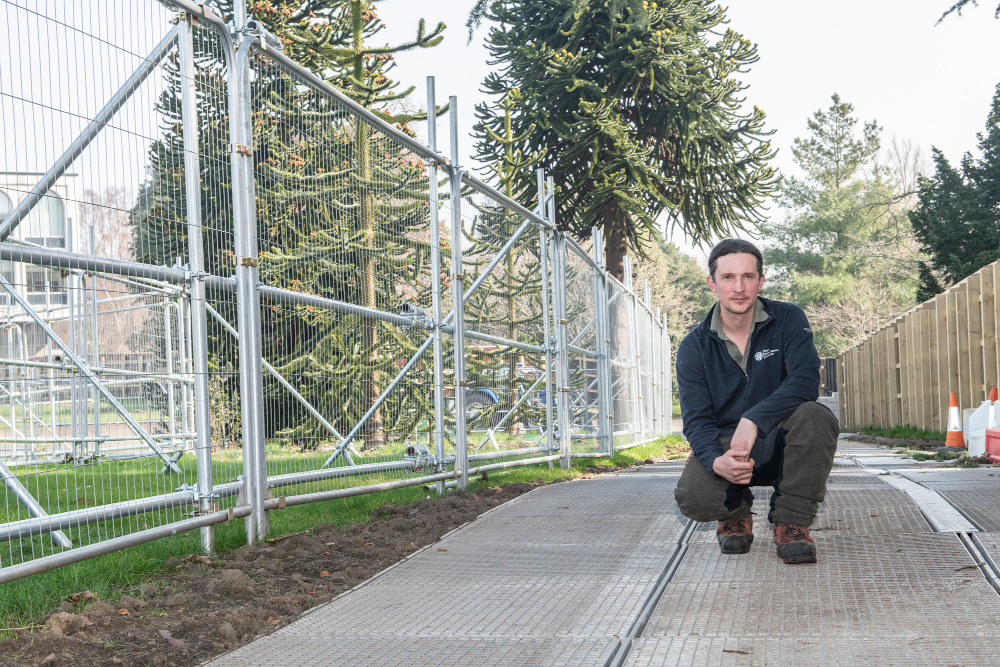 Construction company Balfour Beatty has worked with environmental consultants Ironside Farrar to develop an innovative new tree protection system for the Royal Botanic Garden Edinburgh (RBGE).
The ambitious, multimillion pound Edinburgh Biomes development includes the restoration of RBGE's heritage Glasshouses but, with construction set to take place in the very heart of the 70-acre site, 12 of the garden's 3,500 trees were at risk of damage.
To ensure the health of key specimens, arboriculture specialists at RBGE, working closely with environmental consultants Ironside Farrar and construction company Balfour Beatty, have devised a bespoke plan to protect Scotland's national Botanic collection.
---
---
Will Hinchliffe, arboriculture supervisor at RBGE, explained: "Trees provide enormous value to society, particularly in urban landscapes where they help people to connect with nature. However, they are also very vulnerable. A tree which takes decades or even hundreds of years to reach maturity, can suffer irreversible damage in just a few minutes.
"As curators of trees which are often endangered in the wild, our priority is to protect and retain mature trees that grow in close proximity to the development site. In turn, the survival of prominent features will help to embed the site into the natural environment, adding to the sense of an established landscape when the project ends."
Five years in the planning, the teams incorporated techniques they learned from previous construction projects at the Garden and introduced new technologies.
These include an ingenious root bridge of steel piles and beams submerged into the haul road surface. Designed to protect vulnerable root systems, a void beneath the raft-style grid allows space for future root growth without affecting the final paved surface. It will also disperse the weight of heavy construction vehicles, helping to avoid damage to the roots through compaction or contamination of the soil.
---
---
To minimise the risk of flooding, new paths have been created using porous geotextile cells instead of the traditional covering of tarmac. The honeycomb structure of the cells helps to attenuate surface water, ensuring a more sustainable drainage system. Meanwhile, above the ground, immovable protective barriers have been secured around the rarest of trees.
The pioneering action has already attracted visits from tree specialists across the length and breadth of Britain. This not only ensures the safeguarding of trees at RBGE's world-famous site, it also brings fresh knowledge and creates a benchmark for best practice across the public and private sectors.
The final aim is to deliver a project that will serve as the gold standard in tree protection management, facilitate a major construction development and showcase a Living Collection that is functional, impressive and a calm place for all to enjoy.
---