BAM adopts pallet waste initiative
BAM has become the first adopter of a sustainable supply chain initiative to make its use of pallets become circular and cut waste.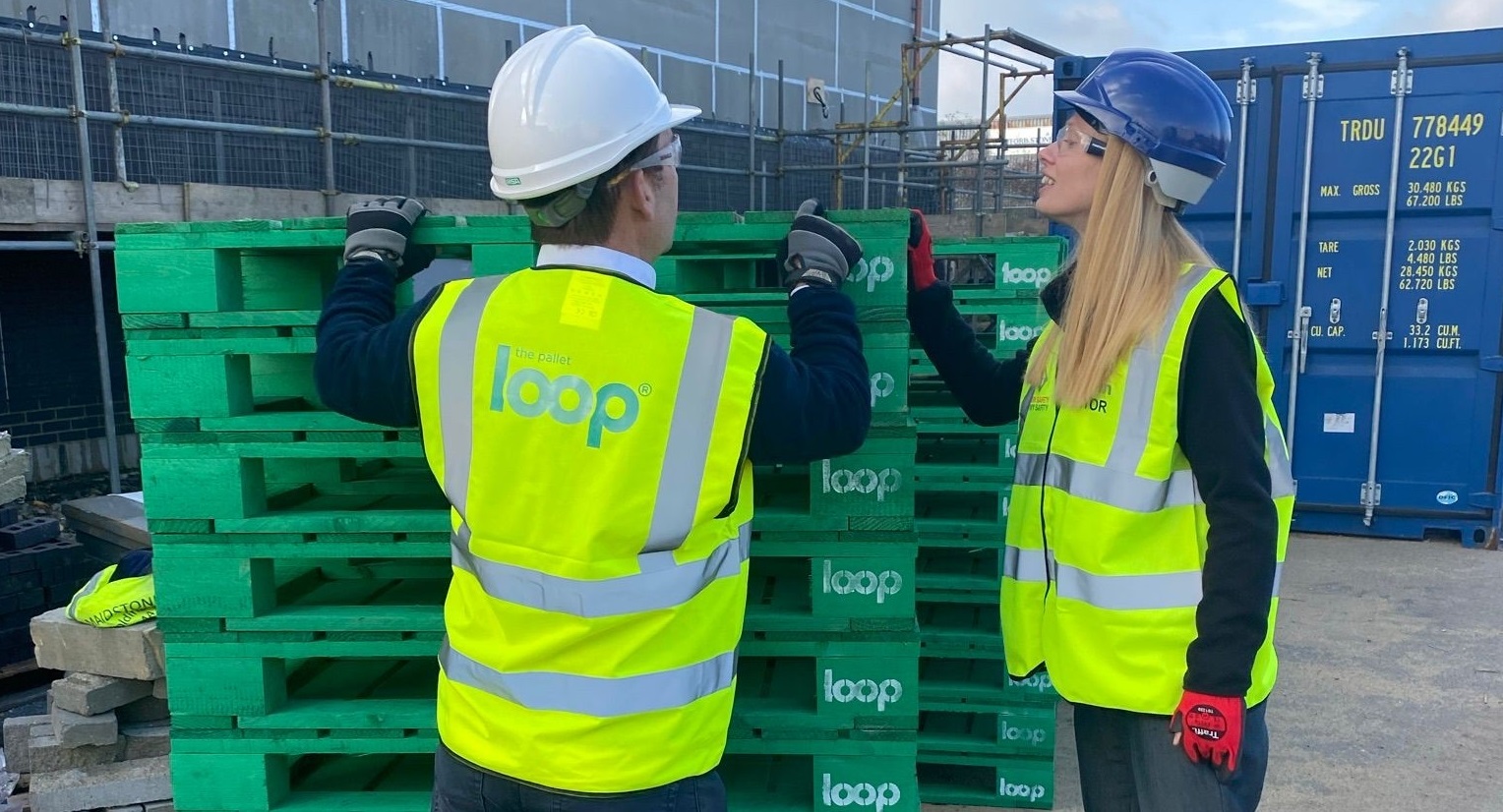 The initiative is set to become widespread in the industry during 2022.
Some 18 million pallets are manufactured for the UK construction industry and estimates suggest less than 10% are currently reused; yet pallets form up to 10% of construction waste. Creating industry pallets requires an estimated 6,000 acres of forestry to be harvested every year, with a further 236,000 acres grown to cater for future demand.
---
---
BAM has been trialling the 'Pallet LOOP' – a re-usable model - at some of its sites, which transforms how building materials move throughout the supply chain.
BAM signed a charter acknowledging that change is required when it comes to pallet consumption and committing to a comprehensive evaluation of how The Pallet LOOP could be integrated within its business to help cut waste.
BAM's head of procurement, Dan Billinge, said: "The critical success factor here is the collaboration of the whole supply chain. Over 95% of the pallets coming onto our sites are for materials purchased by a sub-contractor and we need them to be on board as well as the suppliers and manufacturers so it's 'call of action' from us to them."
The Loop pallets are distinctive, green, 100% FSC pallets, stronger than existing designs. They are distributed to manufacturers, who transport products on them to construction sites after paying a deposit per pallet. As pallets move through the supply chain, the deposit passes from manufacturer to merchant to end user. After being stacked and stored The Pallet LOOP collects them, reducing site clutter and returns deposits. It then repairs and recirculates them.
---
---
The product was officially launched this week at Stone Lodge School in Dartford with the support of BAM's site and sustainability teams. Sites in the Midlands (Perry Barr) and North East (Sheffield) are also involved while all other regions will become involved next year.
Widespread adoption of The Pallet LOOP across the construction sector would achieve approximately 40% less CO2 emissions and an estimated 75% reduction in timber usage, compared to current pallet use.
Julia Messenger, BAM's sustainability manager, said: "As COP26 takes place, and BAM is focused on building a sustainable tomorrow, we need to explore every practical avenue that helps us reduce our CO2 emissions and achieve net zero.
"The best change is one that others can support and adopt. This has much greater impact, so we are proud to champion this initiative which has great potential across our sector. It fits very well alongside our drive to become more circular, drive out waste, and reuse resources."
---
---
Paul Lewis, founder of The Pallet LOOP, said: "As a business we're committed to reducing the impact on the planet that comes from pallet use in the construction industry supply chain. We aim to sustainably manage and reduce the cost of pallets for our customers - making palletised logistics greener and leaner. At present, the vast majority of pallets circulating in the sector are designed for single use. The current industry specification for pallets works on the assumption that they will be scrapped or skipped once they reach their final destination. We're turning this outdated, inefficient and linear practice on its head. In a step-change for the sector, we've developed a range of standardised pallets, engineered to last and to be used again and again."
The Pallet Loop is a member of the UK Green Building Council (UKGBC); the Construction Products Association (CPA); and the Builders Merchants Federation (BMF).
---