BAM Nuttall and Arup begin ground investigations for Space Hub Sutherland
A specialist survey to inform the final design and construction of the proposed satellite launch site in Sutherland is expected to get under way today on the A' Mhoine peninsula.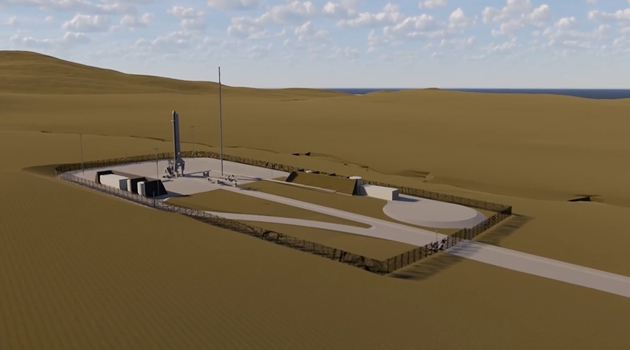 Regional development agency Highlands and Islands Enterprise (HIE) plans to establish Space Hub Sutherland as a core part of the launch capability required to meet the UK's ambitions to be a competitive player in the growing international space market.
Up to 12 launches a year could take place from Sutherland, sending small, commercial satellites into orbit for Earth observation and other purposes, including monitoring and understanding climate change.
---
---
Specialist surveyors BAM Nuttall and Arup, acting on behalf of HIE, are due to begin detailed ground investigations at Melness Crofters Estate.
The team will explore sections of the 4.2-hectare (10.4-acre) site to establish the sequence and thickness of the soil strata and the level of bedrock that lies beneath.
Laboratory testing of peat, soil and rock samples will then be carried out, with the findings being used to inform detailed design of foundations, access roads and spaceport infrastructure, including the control centre and launch pad complex.
Groundwater conditions, the ground gas regime and any contamination that may be present on the site will also be examined as part of the investigation. Stand pipes to monitor gas and ground water will remain on site for a short period following the survey.
---
---
An environmental clerk of works will be present as a key member of the survey team, ensuring that all required steps are taken to avoid and mitigate any disturbance to landscape and wildlife, including birds.
The ground investigation is scheduled to last up to six weeks. During that period, temporary traffic lights will be used to manage vehicle movements along a short stretch of the A838 bordering the proposed launch site.
HIE gained approval to establish the spaceport from the Highland Council in August 2020. This decision is being challenged, however, by neighbouring landowner Wildland UK, and a judicial review is due to be held in June 2021.
HIE also requires approval from the Scottish Land Court, as the proposed development is on crofting land, and a hearing is currently taking place.
---