Banks Group doubles Scottish team with raft of appointments
The developer behind two Scottish onshore wind farms is gearing up for growth as it appoints six new recruits based out of its Hamilton office.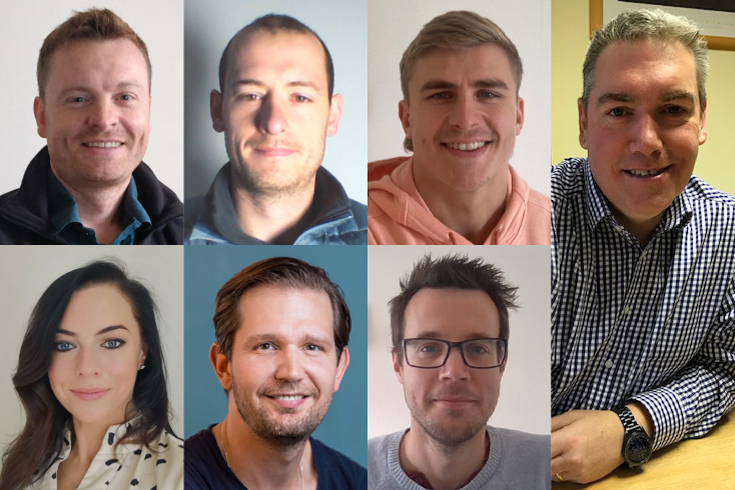 Family-owned Banks Group, which was recently given planning permission for Scotland's tallest wind farm, plans to significantly expand its portfolio of renewables schemes as well as its property arm.
In 2019 Banks successfully developed, constructed and connected two South Lanarkshire wind farms to the grid. The 26-turbine Kype Muir wind farm and 15-turbine Middle Muir wind farm have a combined generating capacity to supply clean, green electricity to meet the needs of more than 100,000 households - that is more than enough to supply all the houses in East Kilbride.
---
---
Having these major wind farms operational along with over 150MW of consented new onshore wind schemes and more new renewable energy projects in the pipeline has provided the footing to grow Banks' Scottish team to 13, supported by a team of around 100 based in County Durham.
Andrew Liddell, development director with Banks Group, who heads up the Hamilton office said: "Wind farms are very effective when they pair amazing technology with great locations. It means Kype Muir and Middle Muir are serious contributors to Scotland's energy needs and our ambitions towards becoming a net zero carbon nation.
"This has been achieved against a widely-reported challenging backdrop for onshore wind. It is promising that UK policymakers are taking steps towards embracing wind farms again for their efficient green energy.
"The implications of a positive government renewable energy policy, already evident in Scotland and hopefully emerging at Westminster, paired with having two great developments live, are that we are able to take bigger steps forward across the whole business. We've recruited to help us cover a range of professional areas, from technical roles through to planning and community relations."
---
---
Clara Thompson joined Banks from CALA Homes as a land manager tasked with identifying new potential sites. Frazer Harrison has moved over as an experienced engineer, formerly of engineering giant Sweco. Both started in newly created positions.
Likewise, external affairs and sustainability manager Robin Winstanley moved over into the new role from Ikea, where he led the famous Swedish brand's sustainability agenda in the UK and Ireland.
Alan Wells and Grant Mollinson have joined as senior and assistant project managers respectively, with Gregor Hogg working in a new business development manager role.
Andrew added: "The attitude from the new team members, who have joined at a hugely turbulent time for the whole country, has been first class and they are already helping shape the future of the business.
---
---
"Having new thinking added to our vast existing experience is also going to be crucial as we go on to explore lots of exciting new areas, including energy storage and solar projects and combining our expertise in property and renewables to help shape cutting-edge sustainable housing."
Banks' property business formed over the last 30 years from its expertise in complex development projects and land reclamation, creating projects that deliver significant social, economic and environmental benefits in the areas that it works.
It has subsequently secured planning permission for around 10,000 homes in Scotland and the north of England. It is seeking to grow its property arm's activity in Scotland in the years ahead, helping a number of local authorities meet the severe supply shortfall.
Both South Lanarkshire wind farms are covered by Banks Renewables' Connect2Renewables initiative, created with the support of local communities and South Lanarkshire Council which seeks to maximise the social and economic benefits of its work.
---