Barratt and David Wilson Homes donates £1000 to Scottish Charity Air Ambulance
Barratt Developments has donated £1,000 to help Scottish Charity Air Ambulance (SCAA) life-saving service.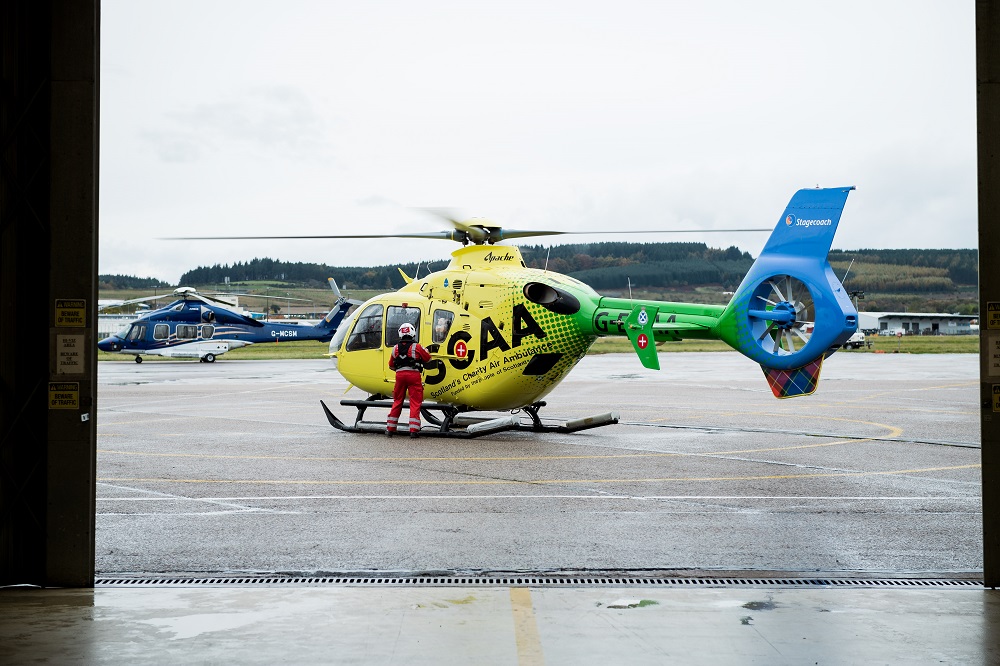 The housebuilder, which includes both Barratt Homes and David Wilson Homes, wanted to give something back to the charity for its life-saving work that supports thousands of lives across Scotland.
The donation from the Barratt and David Wilson Homes team will go towards the cost of flying helicopters responding to emergencies, which costs on average between £2,000 and £3,000 per flight.
---
---
The Scottish Charity Air Ambulance crew have flown over 100 missions responding to a range of time-critical emergencies since the launch of their new hanger in 2020. They use two helicopters and two rapid response vehicles that provide transport for patients and lifesaving pre-hospital care. The SCAA headquarters are based in Scone near Perth and they have a hanger in Aberdeen.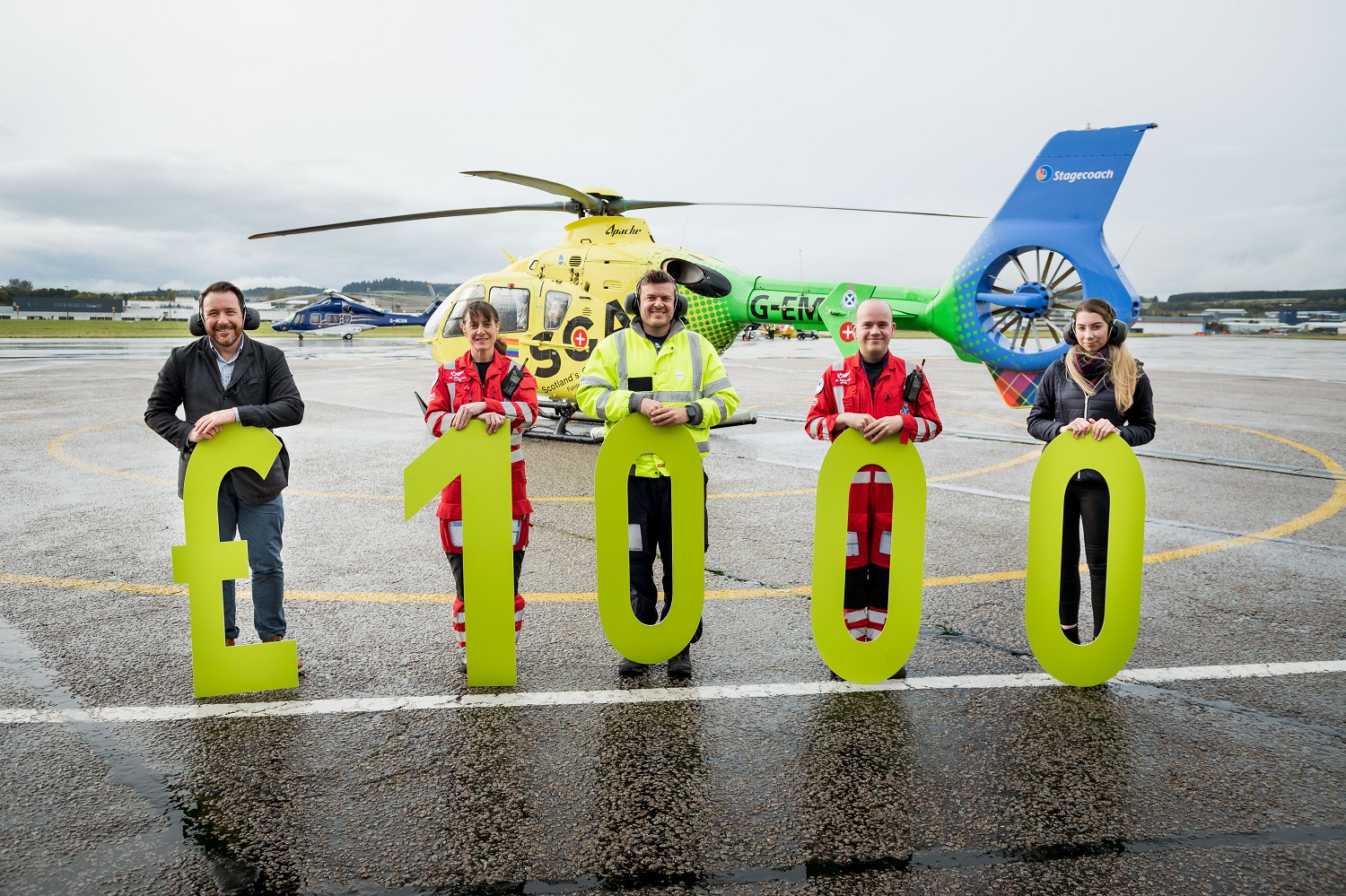 The team of volunteers can be found doing an array of skilled tasks such as pre-flight checks, gathering equipment, controlling helicopters and taking care of patients. As Scotland's only charity air ambulance and being 100% reliant on public donations, any contributions that they receive mean a great deal of importance to the charity.
Due to the Covid-19 pandemic the original donation date was postponed until recently when Barratt and David Wilson staff were fortunate enough to see the charity crew in action during their visit.
---
---
David Palmer, managing director of Barratt and David Wilson Homes North Scotland, said: "The SCAA carry out outstanding lifesaving work and it was remarkable to witness this in person during our visit when they were in the process of transporting a patient to Glasgow. It is fantastic to be able to support the charity and we hope our donation will help them to continue to provide crucial and necessary care and support to thousands of people across the country."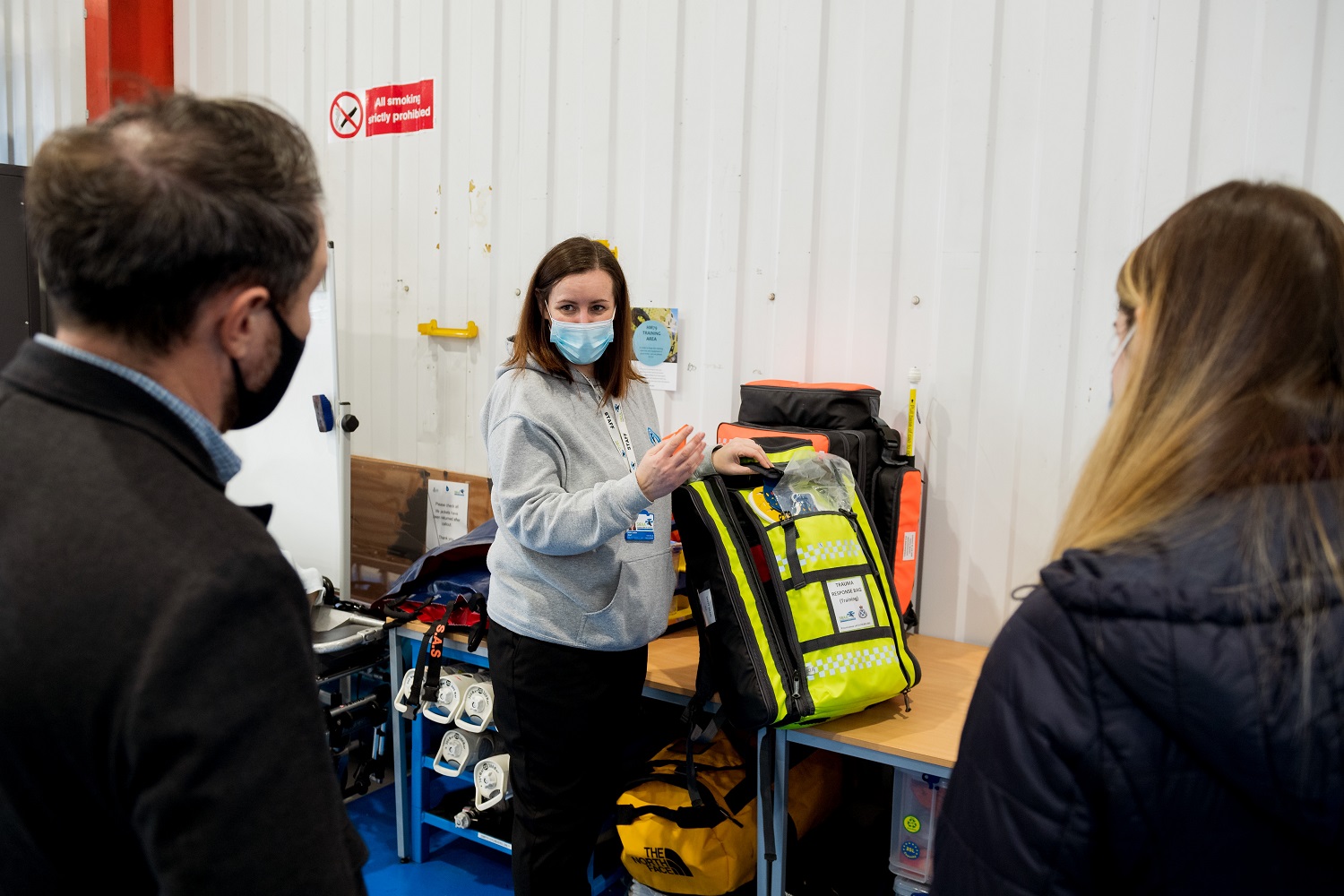 Kate Loades, fundraising manager at SCAA, said: "We would like to express our sincere thanks to Barratt and David Wilson Homes for choosing to support SCAA with this generous donation. Donations such as this ensure that we can keep responding to time-critical emergencies, reaching those who are seriously ill or injured across Scotland."
As part of its community benefits programme, the five-star housebuilder works with a wide range of local causes, and has continued to step up its efforts through the Barratt and David Wilson Community Fund. Now in its third year, the Community Fund pledges to donate £1,000 each month to a charity or organisation in the east of Scotland. Charities are nominated by and voted for by employees of Barratt and David Wilson Homes and the focus for the fund continues to be on organisations that improve the quality of life for those living in the area.
---
---
Interested charities can enquire about donation opportunities at: bns-charity@barratthomes.co.uk.
---