Barratt Developments Scotland pledges £57,500 in donations to aid pandemic recovery
Housebuilder Barratt Developments Scotland has pledged to support the nation's recovery from the pandemic with a £57,500 investment in employability and education.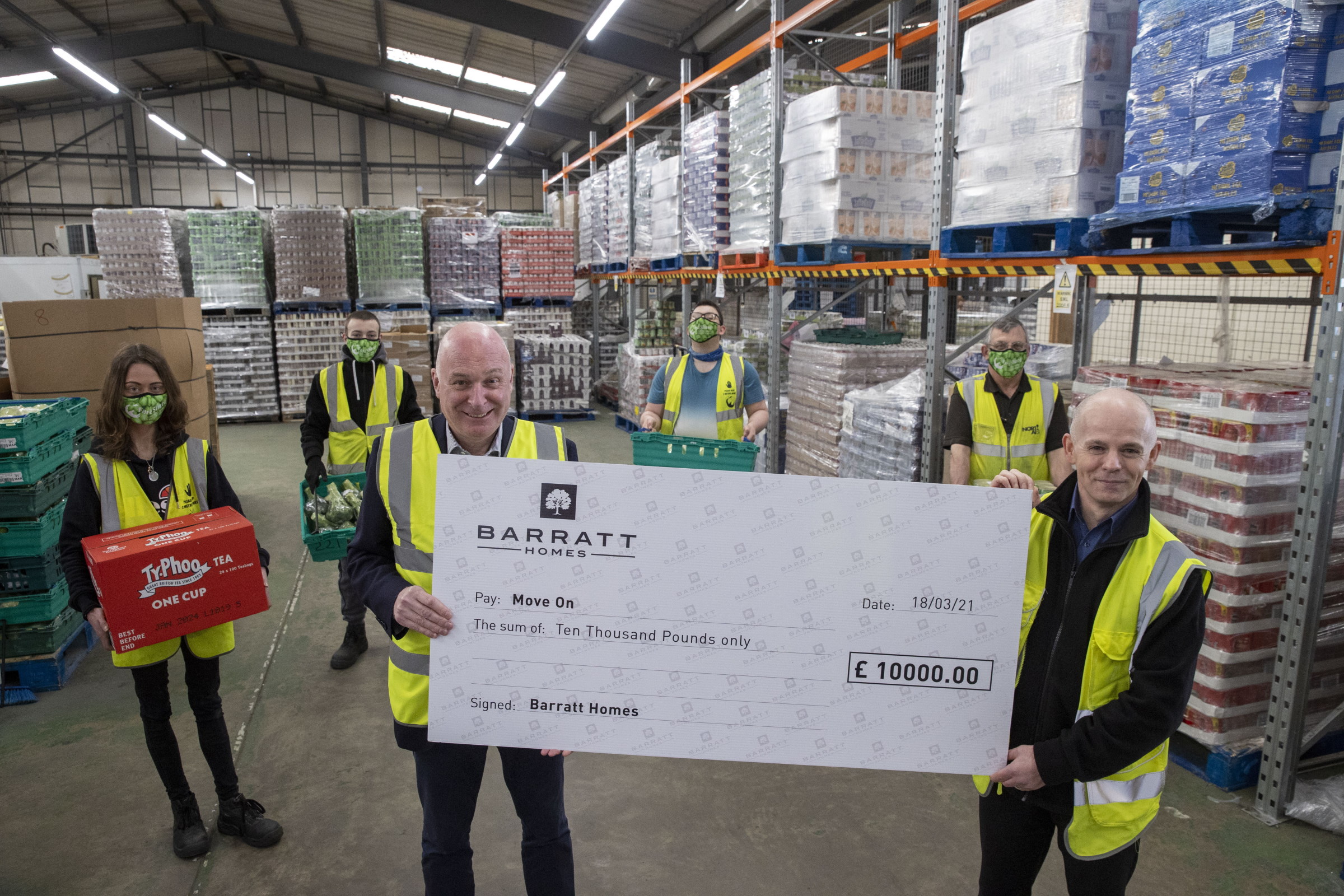 Eight charities spanning the length and breadth of Scotland have been selected to receive a share of the funds, which aim to bolster employability and retraining services and support organisations that promote fair and inclusive education for vulnerable young people.
Douglas McLeod, regional managing director for Barratt Developments Scotland, said: "When the pandemic first hit, we turned our attention to addressing the immediate need for PPE and the provision of safety equipment. Now as we move towards recovery, the time has come to refocus and add as much value as possible to the communities in which we operate.
---
---
"The charities we've selected are all playing a vital role in supporting people into employment and giving young people the best chance to succeed at such a challenging time. Many have faced severe disruptions, but most have been able to adapt their services. We're pleased to hear our donations will help each organisation to build on their success and potentially reach more people as recovery continues."
With redundancy levels across the UK hitting record highs, the need for new opportunities and reskilling programmes has never been greater. Barratt's donations, made to Move On Scotland, Working Rite, Aberdeen Foyer and New Start Highland, come at a vital time and will ensure that communities have access to potentially life-changing support.
Each organisation has a proven track record in helping individuals improve their prospects and maximise their potential through employability coaching, addressing skills shortages and identifying new opportunities.
Barratt Developments itself is a major champion of employability. Its graduate and apprenticeship recruitment programmes have continued in spite of the pandemic, and it is currently working with the veteran community to create opportunities for those leaving the armed forces.
---
---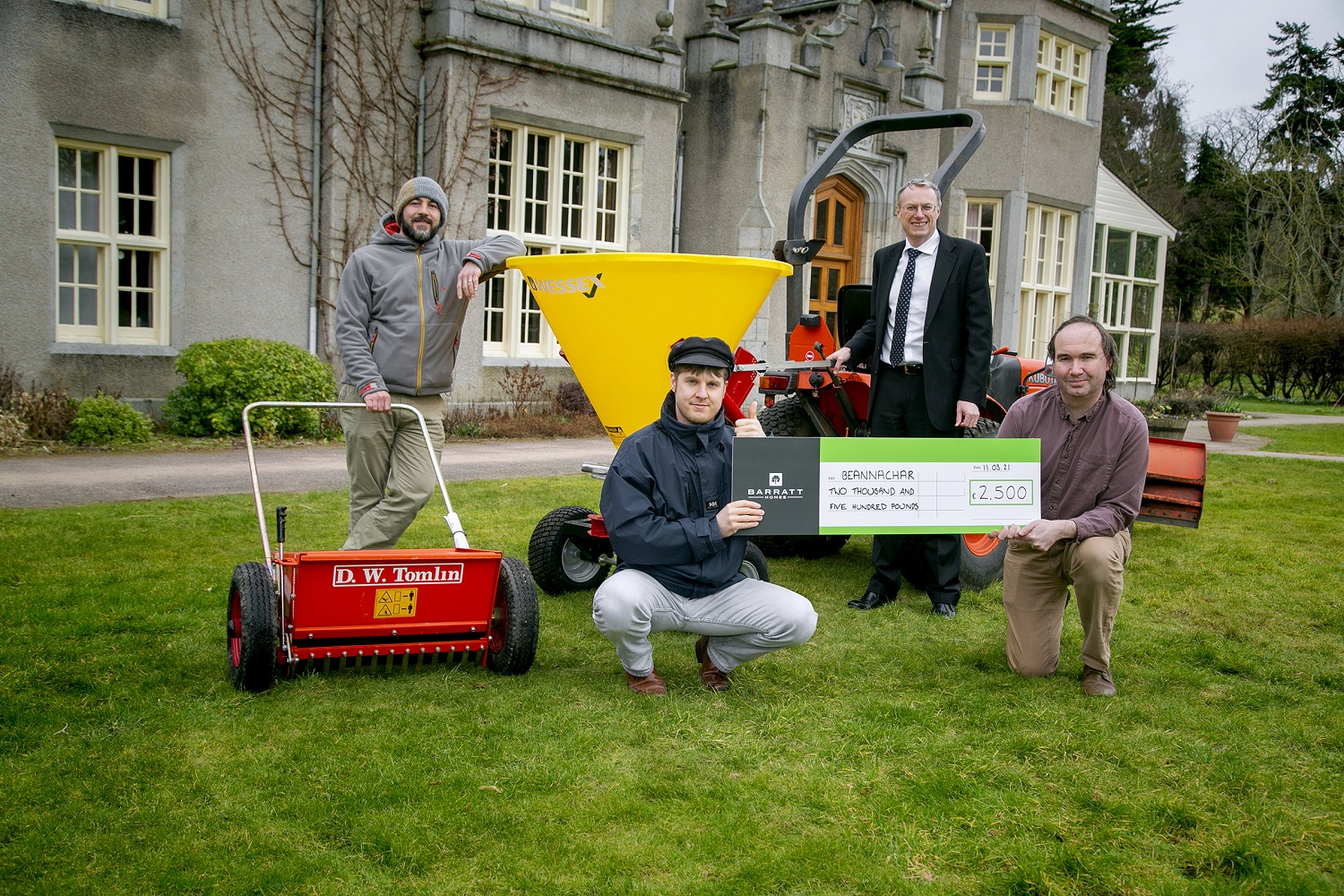 Speaking of their donation, Jim Burns, director of operations for Move On Scotland, added: "We want to say an enormous thank you to Barratt Developments for their generous donation, which will support our crucial employability services for vulnerable people.
"The training we provide in our FareShare Glasgow and the West of Scotland warehouse offers people the opportunity to gain employment focused skills, qualifications and practical work experience. Going forward, as we anticipate a sharp rise in unemployment as a result of the pandemic, donations such as these are more important than ever to safeguard the support we can offer."
Charities that provide positive learning experiences for groups hit hardest by the pandemic will also benefit from the fund. Benefactors include organisations that support children with disabilities, many of whom have been severely affected by reduced support services at home and at school – with these disruptions likely to leave a lasting and unwanted legacy.
---
---
The additional funds will help the selected charities – Elsie Normington Foundation, Kindred, Beannachar and the Craig Halbert Centre – support families and young people by facilitating improvements to digital services, securing new staff, providing more training and unlocking access to new services.
For Aberdeen charity Beannachar, the donation means being able to purchase new equipment for maintaining its footpaths, roads and farmyard, which are all used by students learning about environmental stewardship and contributing to a safe working community.
Calum Macaulay, Beannachar's interim manager, commented: "Beannachar is delighted to receive this generous donation from Barratt's charitable trust. Our community of shared lives provides a safe and nurturing place for young people with learning disabilities to begin to grow into their adulthood. They realise their undeveloped skills and their ability to live alongside other people in the community through their training."
---