Barratt Homes East raises over £80,000 for homelessness charity
Barratt Homes East Scotland has raised over £80,000 for homelessness charity Rock Trust at its inaugural charity dinner.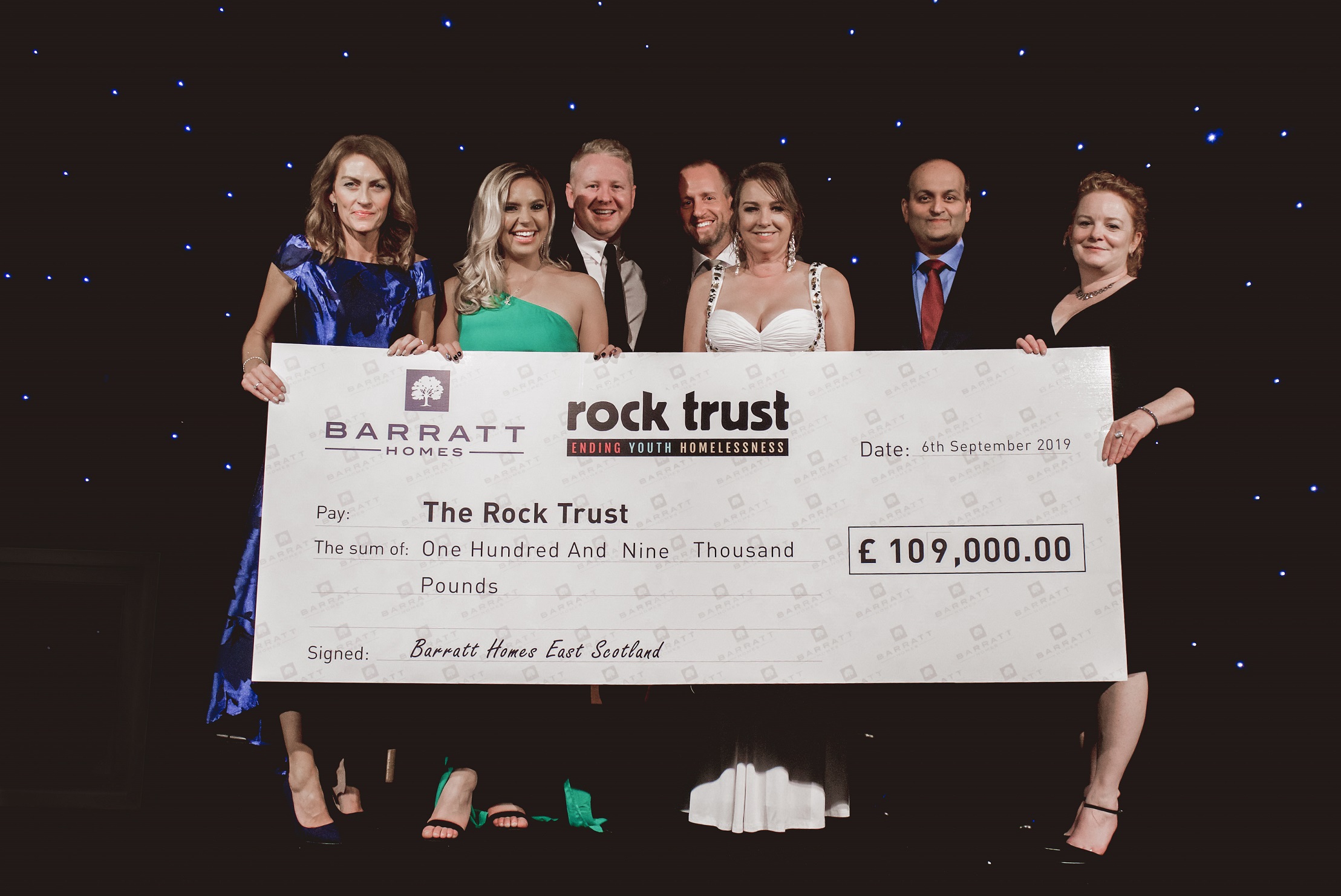 Rock Trust was chosen at the start of 2019 as Barratt Homes East Scotland's charity of the year. The organisation has been fundraising in aid of them over the last year and have raised a total of £110,000.
Rock Trust is an Edinburgh-based charity which works with young people between the ages of 16-25 who are affected by homelessness. Its mission is to end youth homelessness in Scotland by making sure that young people have access to the services they need to avoid, survive and move on from homelessness.
---
---
The charity ball was held at the EICC in central Edinburgh and was attended by contractors, suppliers, and partners of Barratt Homes, as well as representatives from the charity.
More than 500 people from local businesses contributed to the success of the event by donating prizes and money as well as participating in the silent auction. All funds from the event will go directly to Rock Trust.
Alison Condie, managing director for Barratt Homes East Scotland, said: "Barratt Homes East was delighted to hold our first ever charity dinner and we were so pleased by the generosity of our team and our partners. Raising £110,000 over the course of 2019 has been phenomenal and it was such an exciting night. Our charity work is very important to us, Rock Trust's work is vital to our community. As a homebuilder, ending homelessness is dear to our hearts, and we know that the charity will put our donation to good use."
Kate Polson, chief executive of Rock Trust, said: "We are privileged to have Barratt Homes as a partner this year. In just a few months they have gone above and beyond in their support for us and the total amount raised at their charity dinner on Friday was simply phenomenal. This kind of support is vital to our work – it provides us with the core funding we need to deliver bold and innovative services that will help us bring Scotland closer to ending youth homelessness for good."
---