Barratt Homes reveals record annual profits
Barratt Developments have experienced a pre-tax profit of £909.8 million for the year to the end of June - an increase of 8.9% compared to the previous year.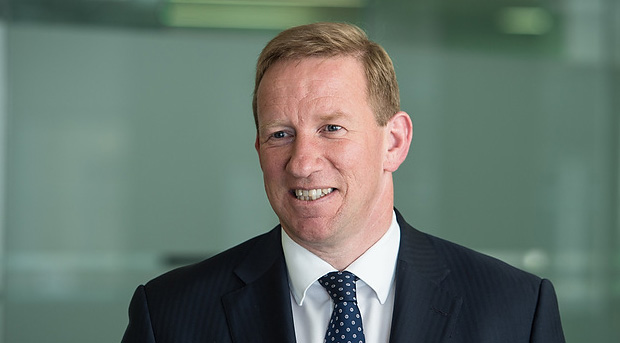 The UK's biggest housebuilder posted the record annual profit after it experienced a sales boom and improvement in its margins due to a new product range.
The company said that the profit increase was driven by margin initiatives, a strong close to the year and additional contributions from joint ventures.
---
---
This record profit arrives despite a slowdown in the wider housing market, as political uncertainty leads buyers and sellers to put moving house on hold.
A total of 86,630 housing transactions occurred in July, 8.5% lower than the previous month and 12.4% down on the same month last year, according to HM Revenue & Customs. Yet, the new-build market has remained strong, with mortgages at historically affordable levels and the Help to Buy scheme supporting new-build purchases.
Barratt's average selling price for the year was £274,400, a decrease from £288,900 a year earlier, which the company said reflected changes in its product mix and its decision to stop developing in central London.
The company's operating margin also increased from 17.7% to 18.9% in the year. Barratt said that it was boosted by sites purchased at improved margins, as well as the benefits of a new product range delivery and one-off features including a commercial property disposal. It was partially destabilised by the £13.9m cost of replacing cladding from buildings in line with amendments to regulations following the Grenfell Tower tragedy.
---
---
Barratt has a forward order book of almost £3 billion, down marginally from £3.1bn last year. Its net cash stood at £765.7m, a decrease of 3.2% on the previous year.
David Thomas, chief executive of Barratt, said: "Whilst there is increased economic and political uncertainty, we begin the new financial year with a strong forward order book, balance sheet and cash position which we believe provides us with the resilience and flexibility to react to potential changes in the operating environment in FY20 and beyond. We maintain our focus on the delivery of operational improvements across our business, and our commitment to deliver the highest quality homes across the country."
The company said that regardless of increased political uncertainty "the prevailing economic and political backdrop for the industry is positive". It said that the sector would continue to be supported by demand for homeownership against the backdrop of the long-term undersupply of new housing, while low-interest rates keep mortgages at historically affordable levels.
Barratt's profits and sales have also been bolstered by the government's Help to Buy scheme, which accounts for about 40% of Barratt's sales.
---
---
Commenting on the figures, John Moore, senior investment manager at Brewin Dolphin, said: "Having maintained high build standards, unlike some peers, Barratt Developments has seen demand continue to grow, with the highest number of completions in 11 years and a pre-tax profit increase of 8.9%. A raft of small but significant strategic moves, including exiting central London and ramping up exposure to affordable homes, have contributed to a dividend increase of 5.9% and an improved operating margin of 18.9%, both of which bode well for investors."
He added: "Despite any political uncertainty, Barratt appears to be in a healthy position going forward with cash on its balance sheet and a well-invested land bank, foundations that should continue to help the company deliver on quality, which in a more muted environment could be a key differentiator."
---