BESA and ECA update COVID-19 site safety guides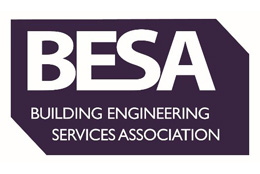 Engineering services bodies BESA and ECA have released a joint sector guide on work-related travel and updated their guides on working in close proximity and in areas of increased risk of transfer of COVID-19, such as healthcare settings.
The three sector guides are based on the latest government 'COVID-secure' workplace guidance and the Construction Leadership Council (CLC) site operating procedures (version 4). They provide concise, relevant advice for engineering and building services contractors working across construction and FM.
The guides have been drawn up with the support of a COVID-19 expert panel, made up of BESA and ECA safety practitioners. The panel is also helping the two associations to provide informed, practical comments on site health and safety issues to government and the bodies generating industry-wide guidance in this area.
Paul Reeve, ECA director of CSR and member of the CLC working group on health and safety, said: "The joint BESA/ECA guides tackle some of the most challenging issues facing engineering services contractors. The content is based on government guidance and the practical input of safety practitioners from across our sector. We are closely monitoring any changes in guidelines from the government and its agencies, and we will update these guides as necessary."
---
---
BESA health and safety advisor, Rebecca Crosland, said: "The COVID-19 Expert Panel have produced important and vital guidance to ensure that best practice information is available to all areas of the industry. The new guidance provides timely and helpful advice on what you may need to consider when travelling for work. We all need to return to work safely while still being mindful of the very real risk of COVID-19."
Read all of our articles relating to COVID-19 here.
---