Black's Blog: The challenges and opportunities of modular housebuilding
Common sense suggests that building houses in factories and screwing them together on site is the most efficient way of creating homes. But generally, that's not the way we do it. So we brought two pioneers of modular construction together to explain it all on our sister publication's Scottish Housing News Podcast, writes Jimmy Black.
Jennifer Higgins' Grandad started his career as a joiner back in the 1950s. Since then we've had the internet, plastic milk bottles, heart transplants, rock n roll and colour telly.
But innovation in the house building industry has been so limited that she thinks her Grandad would soon catch up with the joiners on most construction sites today.
---
---
Jennifer is an award-winning entrepreneur who runs Connect Modular, part of the Wee House Group, which makes houses in a factory in Cumnock and delivers them to places such as Dundonald and the Isle of Mull. The 63 home Dundonald development for Riverside Scotland was the largest modular house building site in Scotland until recently, but the Hillcrest Group now holds that title for its £13 million waterfront development in Dundee.
The project manager for the Hillcrest development is Andy Kennedy, an architect charged with delivering a mix of 119 social and mid-market rented homes on Dundee's prestigious waterfront. It's along the quay from the V&A, the new Tay Whale and the Water's Edge where international games companies dream up their digital fantasies.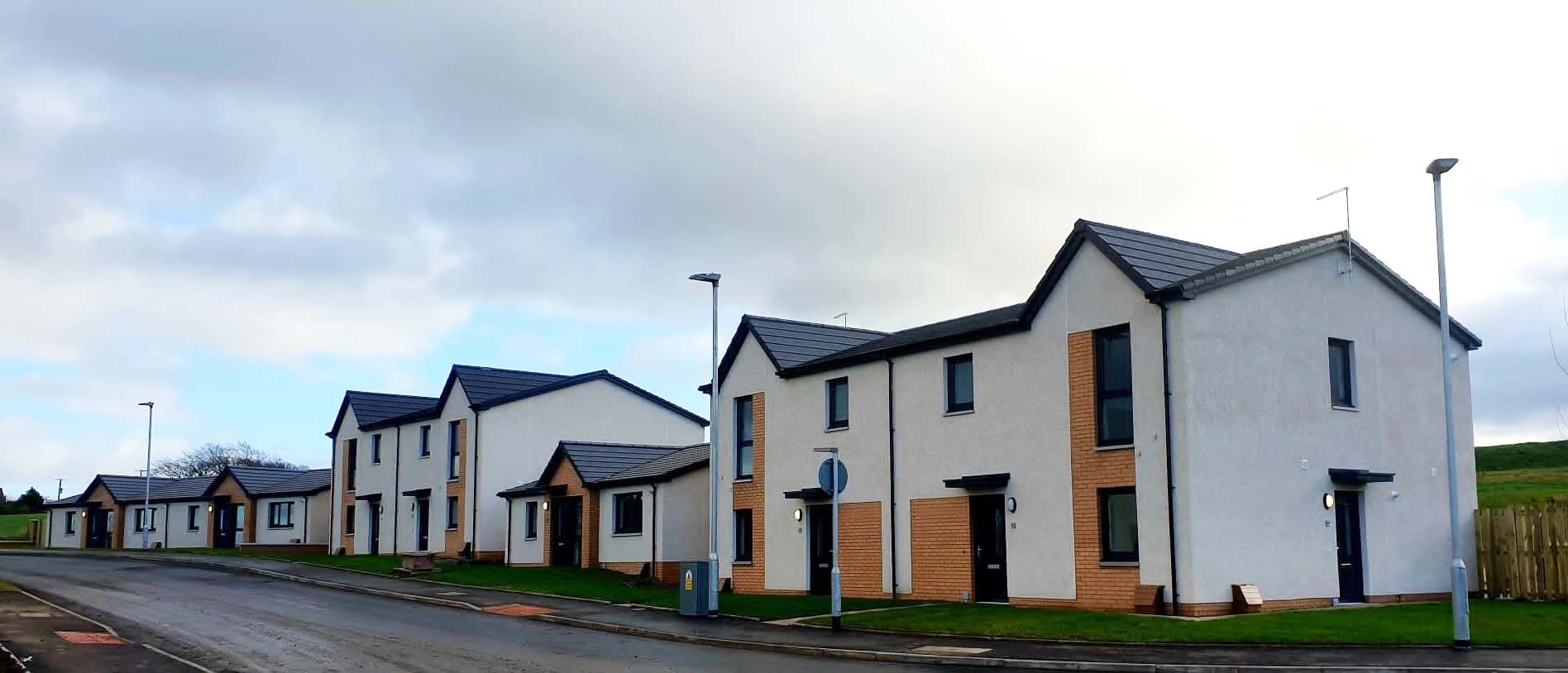 It's a challenging site, heavily exposed to the weather, and building this site the traditional way was not viable. So Andy and his colleagues commissioned off-site construction specialists Enevate to supply shrink-wrapped, almost fully finished modules that could be lowered into place on a steel frame and then screwed together to form blocks of flats. Add the roof, the cladding and connect up the plumbing and the houses are built and ready to let.
---
---
Except … Brexit, soaring materials costs, COVID and the weather have held things up and the financed by rents, and delays mean no rents. Andy acknowledges that every major development in Scotland has faced similar challenges.
Hillcrest has tried modular construction before and the waterfront development is proof of their commitment to innovation. But Andy is nowhere near adopting modular construction as the standard way forward for future developments. He thinks there are too few builders in Scotland with the capability and expertise to provide cover if things go wrong on future developments.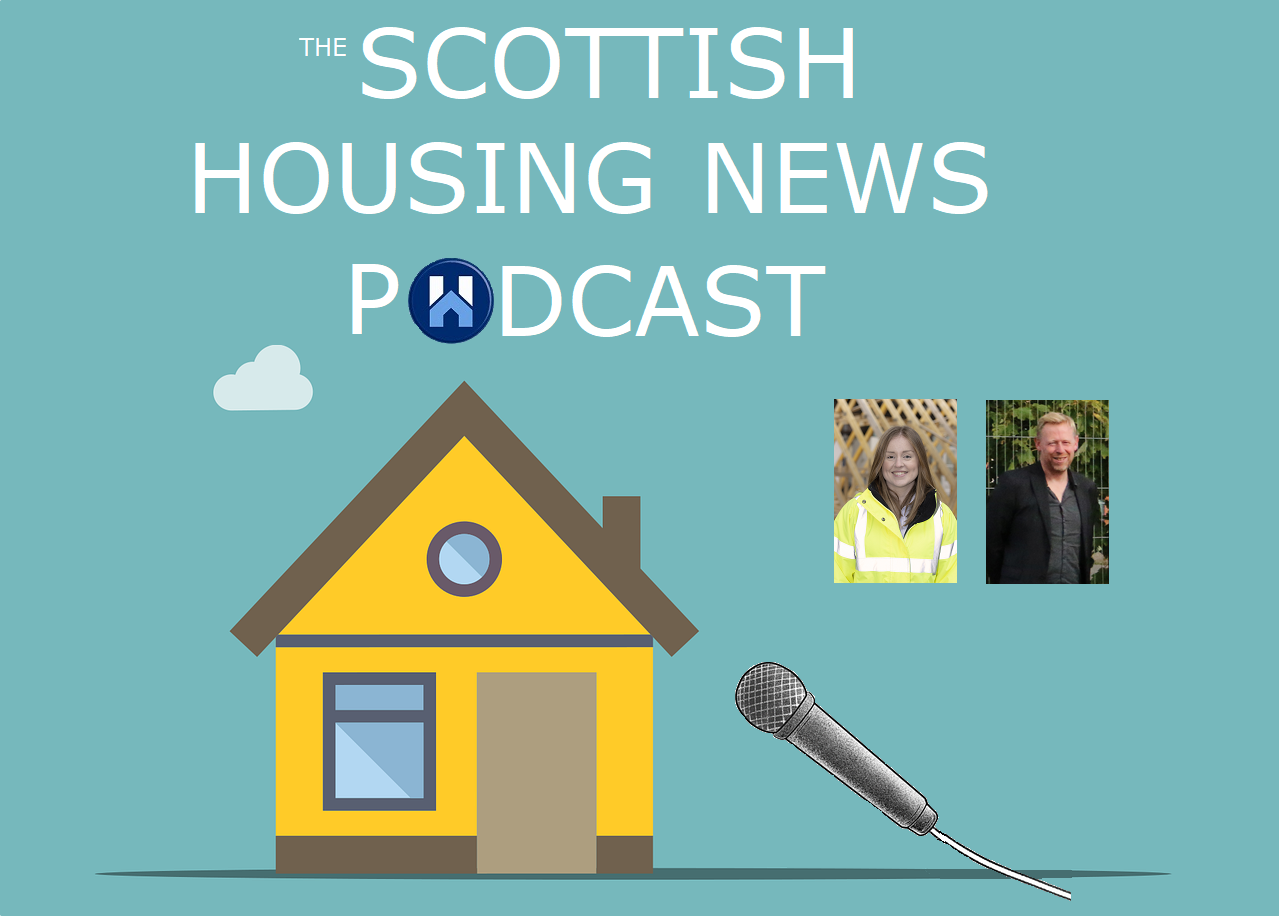 Jennifer Higgins is proud of her company's record in delivering the Dundonald development on time. Since embarking on the 63 home project for Riverside Scotland last May, they have already handed over 14 homes.
---
---
Jennifer believes modular construction works at any scale, and cites four homes for social rent on the Isle of Mull as an example. Each house was made of between 4 and 6 modules, and 90% of construction was completed under factory conditions in Connect Modular's Ayrshire facility, allowing site preparations to be completed in tandem. Module dimensions were designed with meticulous accuracy to ensure safe passage on the ferry and along single track roads.
The Cumnock factory means workers can have lives and careers without constantly travelling around the country to building sites, and materials can be purchased and stored when the market is favourable, reducing vulnerability to fluctuating prices.
Jennifer rejects the idea that modular construction means that every house has to be the same. She says the kind of mass customisation techniques used by BMW can be applied to houses too, and people can have choice about the layout of their kitchen or the positioning of walls. Her modules can be delivered with the cladding on, or external block work can be added on site.
---
---
Andy is in awe at the precision with which Enevate's workers lower the modules into place. He says the margin of error is less than the width of a finger. The shrink wrapping ensures the modules are wind and watertight as soon as they arrive.
The phased nature of the project gives Hillcrest and Enevate time to learn and identify any improved processes before the second phase. Andy believes tenants will appreciate the sound proofing which is built into the design, as neighbour noise is always a potential issue in social housing.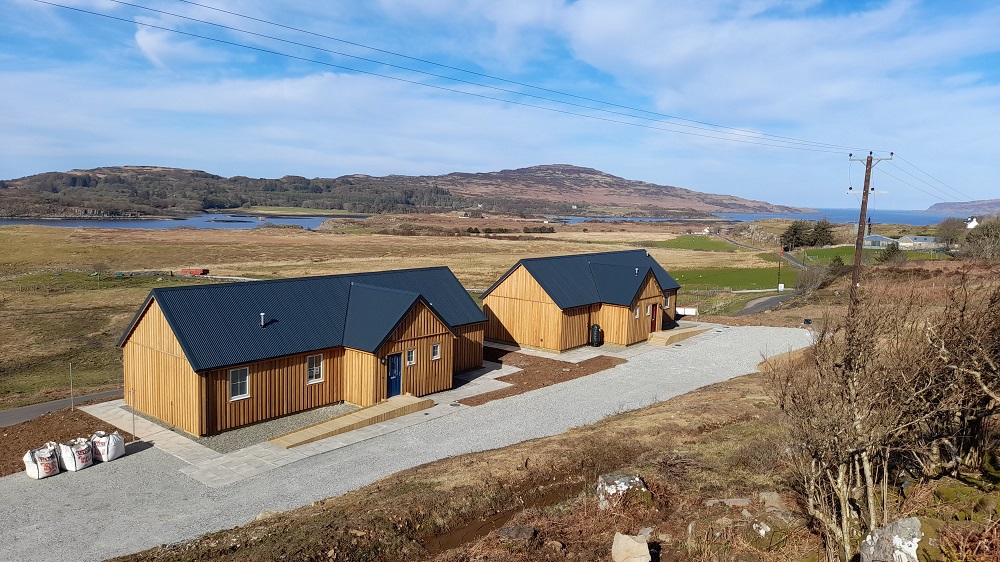 Asked about the benefits and challenges of modular building, Jennifer highlights the energy efficiency of her modules which provide a "net zero ready building envelope".
---
---
In "normal times", Andy says that a reliable programme ensuring targets are met and houses delivered on time would be the best potential advantage of modular construction.
The biggest challenge for Andy is a shortage of contractors… for Jennifer it's a shortage of funders. It seems we need more entrepreneurs in every part of the housing sector to open up this market.
Search 'Scottish Housing News' wherever you get your podcasts or click here for the latest episode.
---