Scottish businesses urged to embed 'earn and learn' training
Training and skills campaign group The 5% Club hosted a conference in Rosyth today to raise awareness of the value of embedding 'earn and learn' training opportunities into an organisation.
The 5% Club was set up five years ago by Leo Quinn, group chief executive of Balfour Beatty, to encourage employers to offer as many 'earn and learn' training opportunities as possible. It now has more than 340 employer-members, representing businesses across many sectors and sizes, who all aspire to having 5% of their workforce undertaking 'earn and learn' training, including apprenticeships, graduate training or sponsored student schemes.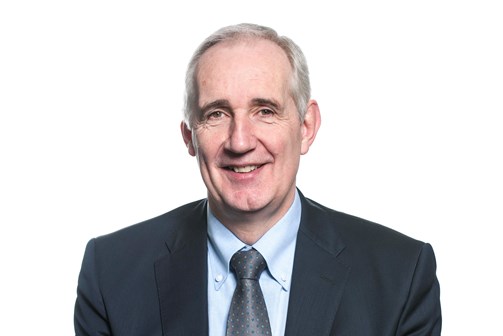 A total of 50 business leaders attended the conference today, in association with Babcock International, a patron supporter of The 5% Club.
---
---
According to The 5% Club, embedding an 'earn and learn' ethos into an organisation is critical.
A recent survey of employer-members of The 5% Club found nearly nine out of ten businesses say that 'earn and learn' training opportunities drive staff loyalty and retention while eight out of ten believe 'earn and learn' training opportunities provide opportunities for people who would not usually be able to access them.
Seven out of ten argue 'earn and learn' training opportunities increase productivity
furthermore, 78% of businesses strongly believe that 'earn and learn' training opportunities are vital for addressing future changes in the workplace, (such as AI, an ageing population and continuing skills crisis) and are imperative for UK businesses if they are to successfully compete in a global market.
---
---
Lady Cobham CBE, director general of The 5% Club, who spoke to businesses at today's conference, said: "We are delighted to have welcomed so many business leaders from across Scotland today. It is incredibly encouraging to see companies interested and committed to learning about, and offering, as many training opportunities as possible.
"Embedding an 'earn and learn' ethos into any organisation is vital. Not only does it provide employees with skills for life, it also opens up opportunities to people from different backgrounds who may otherwise not have access to further education and lifelong careers.
"At the same time, businesses also benefit. We hear first hand from our members that 'earn and learn' training really is the heart of their business, providing a loyal workforce with relevant skills both for today and the future. This drives economic growth by ensuring our businesses are ready, agile and equipped with the right skills to operate efficiently and productively, and enables UK businesses to compete in a global market."
Steven Turnbull, senior engagement manager at the Scottish Government, who spoke today about the benefits of having young people in the workforce, said: "Today's workforce is more varied than it has ever been and it is our responsibility to make sure that training and employment opportunities are accessible and attractive to everyone across Scotland.
---
---
"The Scottish Government understands the potential that our young people in particular have and we should all be looking to harness and unleash that talent as it will have benefits for them, for businesses and for the economy both now and in the future. It is encouraging to see so many businesses signed up to the 'earn and learn' ethos and making the commitment to offering young people a pathway to employment."
Sean Donaldson, Babcock's managing director of energy and marine, said: "Babcock is a proud founding member of The 5% Club and we are pleased to host its first meeting in Scotland at our Rosyth facilities. We are passionate about developing talent within our organisation and this event reminds us of the many opportunities that we have to equip our graduates and apprentices with the skills and knowledge needed to help them develop rewarding careers and drive our businesses forward."
Hector MacAulay, Balfour Beatty managing director for Scotland, added: "At Balfour Beatty, we are acutely aware of our industry's skills shortage. We must take action if we are to deliver the significant pipeline of major infrastructure projects to which the UK is committed.
"As a member of The 5% Club, we have recruited numerous apprentices, graduates and trainees in Scotland this year alone, and have witnessed first-hand how 'earn and learn' training opportunities can help us achieve our aim of recruiting a new generation of construction professionals.
---
---
"By offering such positions across the business, and by actively engaging with our future generation, we are tapping into a new market of individuals with the relevant skills needed to ensure our business is able to thrive now, and in the future."
GRAHAM apprentice Shams Rahimi, recent winner of CITB's 'Scotland Apprentice of the Year' and 'Scotland South Apprentice of the Year' awards, said: "Being part of an apprenticeship scheme has led to life-changing opportunities which I couldn't have accessed through other routes to employment.
"The training provided by my employer not only helped me to establish a career in the construction industry, but massively supported my own personal development as a result of continuous learning – both practically and in the classroom. I'd encourage businesses in all sectors to look at the extensive benefits which these types of programmes can bring to their workforce."
---