Budgetary constraints force closure of Help to Buy
The Scottish Government is set to scrap the Help to Buy scheme from this week after announcing it is no longer able to financially support the initiative.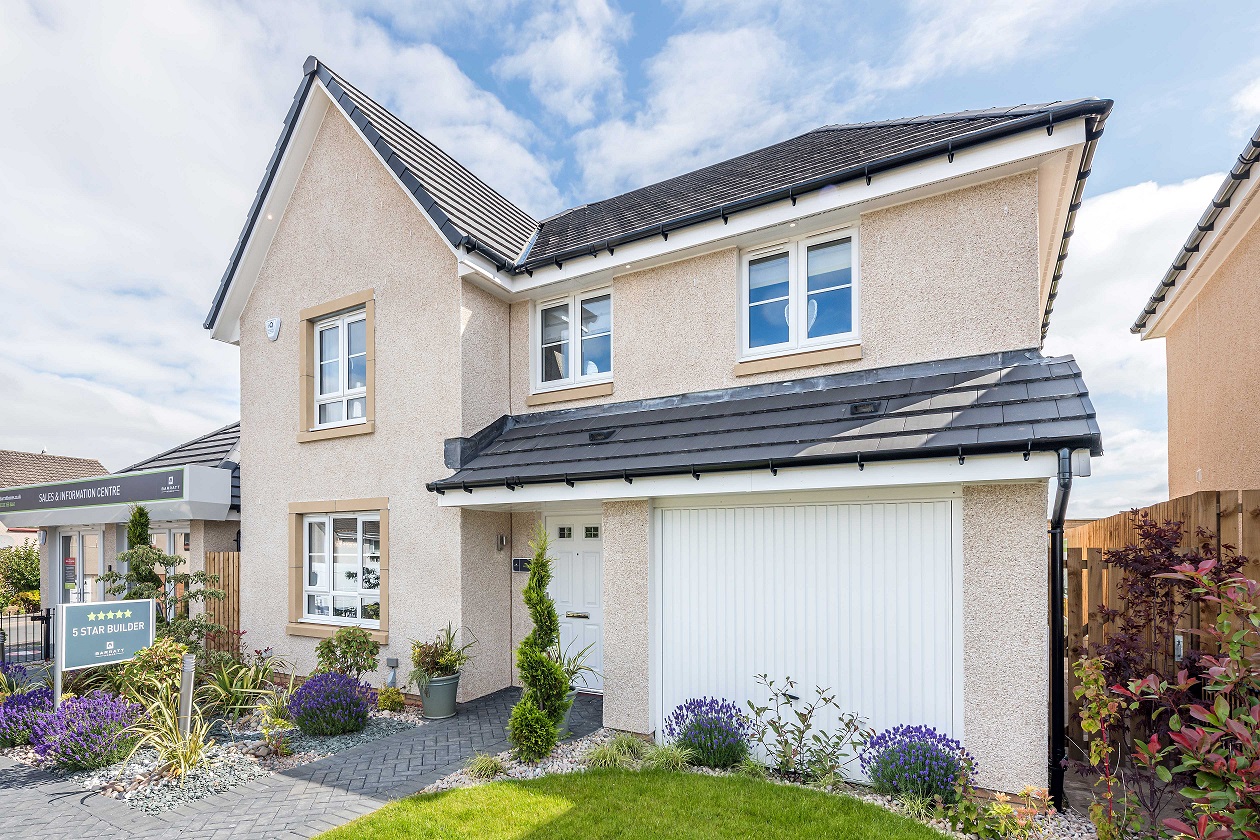 The main Help to Buy scheme, which gives first-time buyers a loan of up to 15% of the purchase price of a new build home, will close to 2021-22 applications on Friday, February 5. It had been due to run until March 2022.
The Scottish Government had guaranteed £55 million to the scheme for 2021-22, however housing minister Kevin Stewart said a 66.5% cut in Financial Transactions (FTs) from the Treasury meant that "difficult choices" had to be made.
---
---
In 2020-21, the Scottish Government received £620m in FTs from HM Treasury. However, in the UK Spending Review on November 25, Scotland was allocated £208m in FTs for 2021-22.
Mr Stewart said: "As highlighted in the Scottish Budget, as a direct result of the UK Government's Spending Review there has been a 66% cut to the Scottish Government Financial Transactions – allocations we receive from the UK Government – with amounts to a reduction of £412m. This means we have had to make difficult choices in how we best use these limited resources to support our shared equity schemes.
"We have protected support for the SME housebuilding sector through retaining the Help to Buy smaller developers scheme with a budget of £14m. However, we are unfortunately unable to continue with the main Help to Buy scheme, and it will close to 2021-22 applications on Friday 5 February.
"Any current approved applications which are delayed as a result of COVID-19 will be funded, provided the applicant's financial position remains unchanged."
---
---
The First Home Fund, a £200m shared equity pilot scheme, will remain open as will the Help to Buy Smaller Developers Scheme, which supports small and medium-sized developers.
The minister added: "In addition, the First Home Fund will re-open for 2021-22 applications on 1 April with a budget of £60 million, and the Open Market Shared Equity scheme will continue with a budget of £44m. A further £10m will fund applications already approved for the main Help to Buy scheme. Therefore this funding will assist more than 4,000 households to buy a home."
Home building industry body Homes for Scotland said the Scottish Government's decision to withdraw previously committed funding from the main Help to Buy scheme for 2021/22 at a week's notice and severely curtail that available for the First Home Fund is a "devastating blow".
Chief executive Nicola Barclay said: "With both schemes having already helped 17,500 households achieve their aspirations of owning their own home, this news will be an absolutely devastating blow for those members of the Scottish public who were looking to use these schemes to get onto or move up the property ladder.
---
---
"Coupled with concerns over the affordable housing budget, this shock decision threatens to reverse the positive progress that has been made over recent years in addressing Scotland's chronic undersupply of housing at a time when home has never been more important."
Housebuilder Barratt Developments said the First Home Fund is an appealing alternative. The most awarded under the scheme to purchase a property is £25,000 but the government will not charge any interest.
Douglas McLeod, regional managing director for Barratt Developments Scotland, said: "As the country's largest housebuilder, we've taken pride in helping many realise their dreams of owning a home by using the Help to Buy Scotland scheme. And, although this is unfortunate news, first-time buyers can still make the move with the First Home Fund as an alternative."
He added: "First-time buyers don't need to feel like the door to home ownership has been closed on them. We deliver thousands of homes each year for buyers from all walks of life and across Scotland, we have many that are suitable for use with the First Home Fund. Once buyers have found a property that catches their eye, they should consult with an Independent Financial Adviser for their next steps and our sales team can direct them to one within their community."
---
---
Mobeen Akram, national new homes account director at Mortgage Advice Bureau, said: "Whilst this morning's announcement may initially seem disappointing for first-time buyers and the new build industry, the Scottish Government are navigating through difficult times due to the budgetary constraints caused from Covid 19, therefore, it is reassuring any existing Help to Buy applications already approved will be funded and go ahead as planned.
"Overall, there will be limited impact on first-time buyers given the property price caps that exist within the current Help to Buy scheme. Therefore, we welcome the extension of First Home Fund, offering an opportunity for first-time buyers to purchase a property with a low deposit based on an alternative shared equity scheme.
"MAB will continue to work with new buyers to assist them in finding the most suitable solution."
---