Building Briefs – December 18th
New Scottish Borders Housing Association homes open in Langlee
This week tenants begin moving in to brand new Scottish Borders Housing Association (SBHA) homes in Galashiels, just in time for Christmas.
Work has been completed on the new £1.8 million SBHA housing development at Rose Court in Langlee, which was handed over by Hart Builders and agents Eildon Housing on December 14.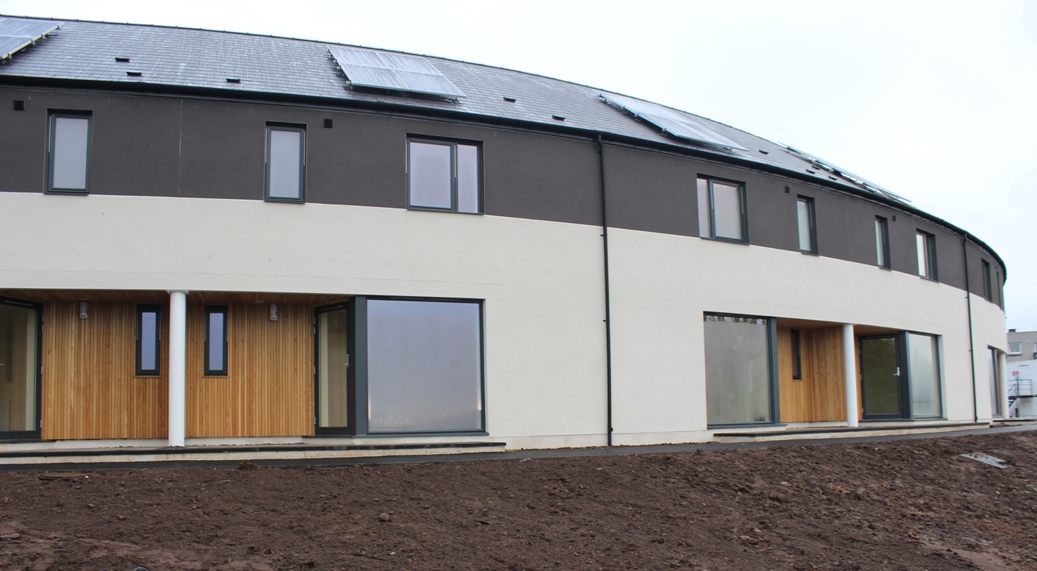 ---
---
The striking crescent-shaped development of 10 new 3-bed family homes replaced a block of maisonettes which was knocked down in 2015. As well as dedicated parking and gardens, the houses are highly energy efficient and will be affordable to heat.
The build has also benefited the wider community, with builders Hart employing a local young person as an Apprentice. Earlier this year the build featured in a Developing the Young Workforce video which showcased careers in construction.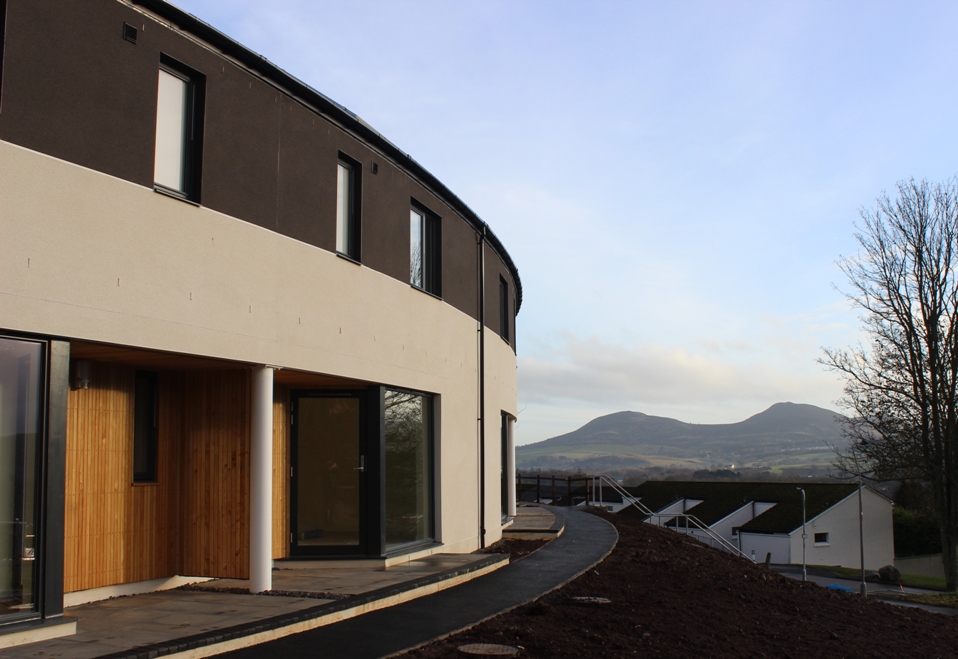 SBHA's programme of investment continues with its Planned Maintenance Programme, which delivers concentrated investment in two areas each year, covering the whole of SBHA's stock over a six-year period. In the next financial year, the Programme will move to Langlee, investing £2.3m in delivering new kitchens, bathrooms, windows, doors and heating systems, as well as neighbourhood and environmental improvements.
---
---
Ofgem proposes changes to SSEN's plan for new Orkney electricity link
Ofgem is proposing changes to Scottish and Southern Electricity Networks' (SSEN) plan to build a 220MW high voltage link to connect Orkney to mainland Scotland which would save consumers money.
The electricity link, estimated to cost around £260 million, would be completed in 2022 and help new wind farms and tidal power projects on Orkney to send electricity to the rest of Great Britain.
---
---
SSEN submitted a final business case for the link in March 2018. The company asked Ofgem to approve the project on condition that by the end of 2019, 70MW of generation capacity on Orkney committed to use the link once it is built.
Ofgem believes that SSEN's proposals do not do enough to protect consumers from the risks of paying for a link that is bigger than needed.
Ofgem is consulting on approving the Orkney link subject to SSEN demonstrating, by no later than December 2019, that at least 135MW of new generation on Orkney has either been awarded a Contract for Difference (CfD) in the government's 2019 CfD auction; or secured planning consent and finance to construct its project.
Ofgem also plans to reduce the cost to consumers of building the link by seeking to replicate the outcomes of competition. The regulator is minded to use the 'Competition Proxy' model, where it will set the revenue that SSEN can earn from building and operating the Orkney link based in part on its experience in cutting the costs of connecting offshore wind farms to the grid by tendering the ownership of these links.
---
---
Ofgem will make a decision on the business case for the Orkney link in spring 2019. It will confirm whether it will use the Competition Proxy model at the same time.
Third council house development underway in East Renfrewshire
Construction work is underway on the third phase of East Renfrewshire Council's ambitious plans to provide 240 new homes for social rent over the next five years.
---
---
Following the sites at Robertson Street and Fenwick Drive in Barrhead, where work commenced earlier this year, the project at the Blackbyres Court site in Barrhead is the third to commence in the last twelve months.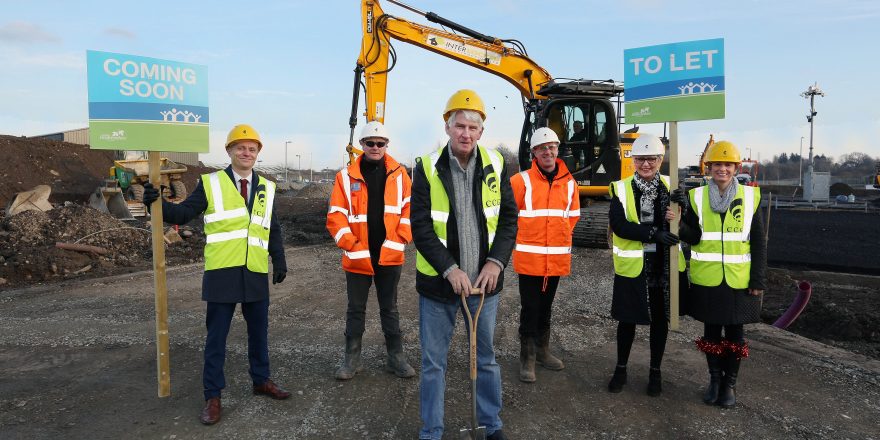 The Blackbyres Court development will be home to sixteen three-bedroom terrace houses and six one-bedroom cottage flats and is expected to be completed in autumn 2019.
Each of the projects are being delivered in partnership with CCG which will utilise 'off-site' modern methods of construction to ensure the new homes are delivered to the highest quality standard as well as being highly energy-efficient.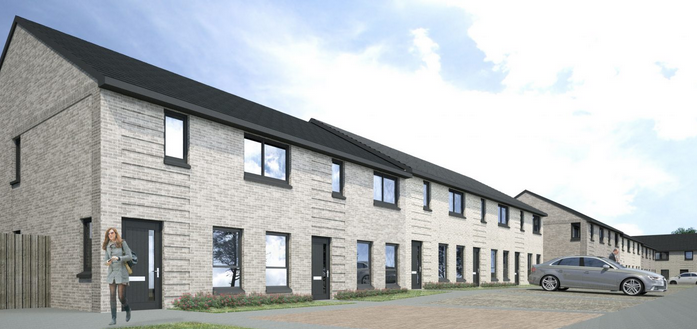 All of the projects that are being delivered for East Renfrewshire Council have been procured through the Scottish Procurement Alliance (SPA). Fully OJEU compliant, the SPA NH1 Framework offers public sector clients a quicker and cost-effective route to approved contractors who offer design, supply and construction services for off-site manufactured panelised timber frame systems for new build housing.
Rothesay Townscape Heritage Phase 2 project update presented to councillors
An ongoing regeneration project in Rothesay is progressing well, councillors have heard.
The Rothesay Townscape Heritage (TH) Phase 2 project is a five-year heritage-led regeneration project that will allow property owners to safeguard historic buildings and shopfronts while also developing skills and hosting events celebrating the island of Bute's heritage.
The partnership project – which has been running since October 2017 and will continue through to September 2022 – is funded by £1,888,500 from the Heritage Lottery Fund (HLF); £500,000 from Historic Environment Scotland (HES); £200,000 from Argyll and Bute Council; £70,249 from Highlands and Islands Enterprise (HIE); £65,800 from the LEADER Programme; and £21,500 from Paths for All. The total project fund amounts to £2,746,049. Funds will be administered as grants to property owners for a variety of repairs and refurbishments.
Ayrshire Housing sponsors energy efficiency event in Ayr
Ayrshire Housing is sponsoring a launch event for a new guide on retro-fitting existing housing with the Energy Agency and South Ayrshire Council.
The event will be held from 11am to 1pm on January 16 in the County Buildings in Ayr.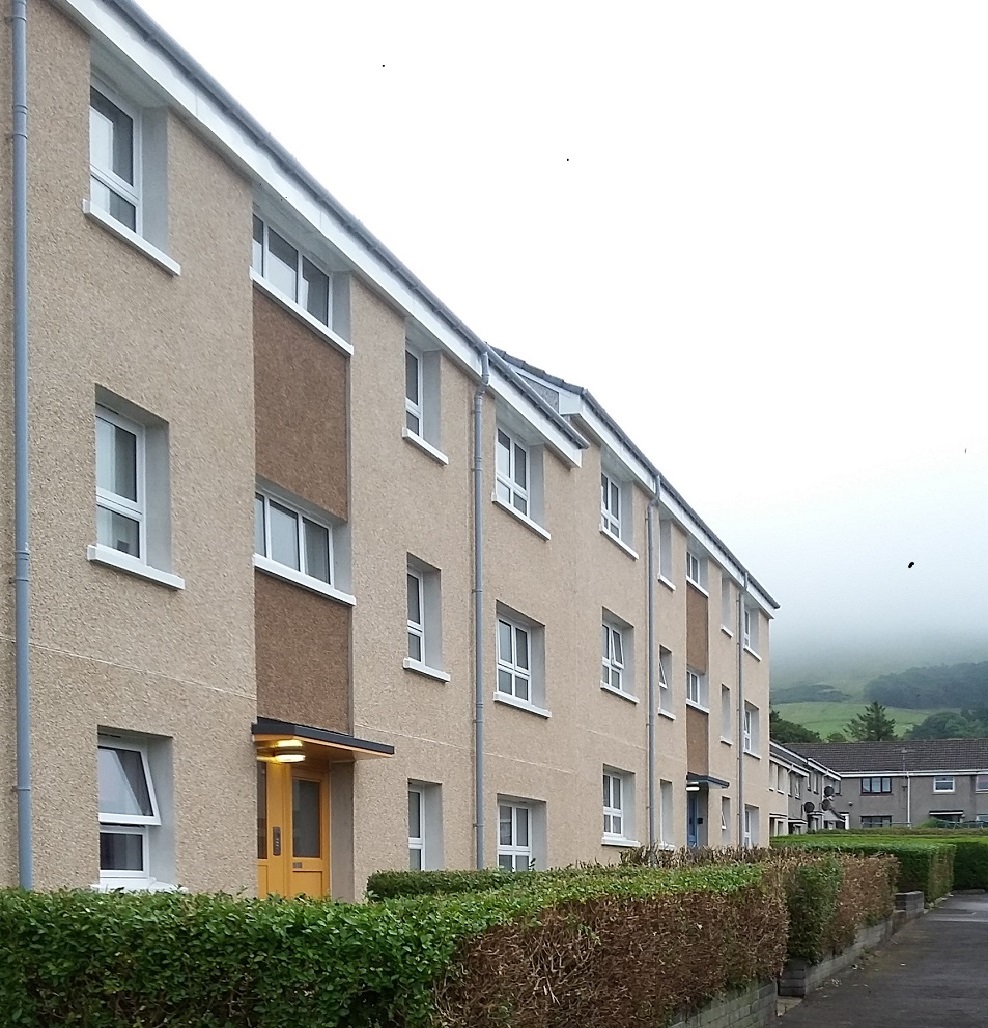 The Scottish Government is directing large amounts of money into this sector in an effort to combat climate change and fuel poverty. The Pebble Trust, supported by SEDA (Scottish Ecological Design Association) and Historic Environment Scotland have commissioned a guide to help ensure that this effort is as effective and sustainable as possible.
The launch will feature lead author, Chris Morgan of John Gilbert Architects who will take attendees through how we can ensure retrofit projects are more effective at saving energy, reduce risks to health and the building itself, and create comfortable and easy to use living spaces.
He will be followed by Jim Whiston from Ayrshire Housing who will say how the RSL is trying to go beyond basic requirements when improving its own housing stock. The work is based heavily on BPE (Building Performance Evaluation) studies in which investigators study the actual performance of buildings once built, rather than the calculated predictions routinely used, and the real experience of people within these buildings.
Book a free place (lunch included) here.