Building Briefs – January 28th
Sustrans funding boost for Barras city deal project
The Scottish Government funded Community Links programme has awarded Glasgow City Council £300,000 for junction improvements in the Barras area, as part of a City Deal project to create a unique, vibrant destination immediately to the east of Glasgow Cross.
Delivered in partnership with Sustrans Scotland; the Community Links programme funds infrastructure projects that make it easier for people to walk and cycle for everyday journeys.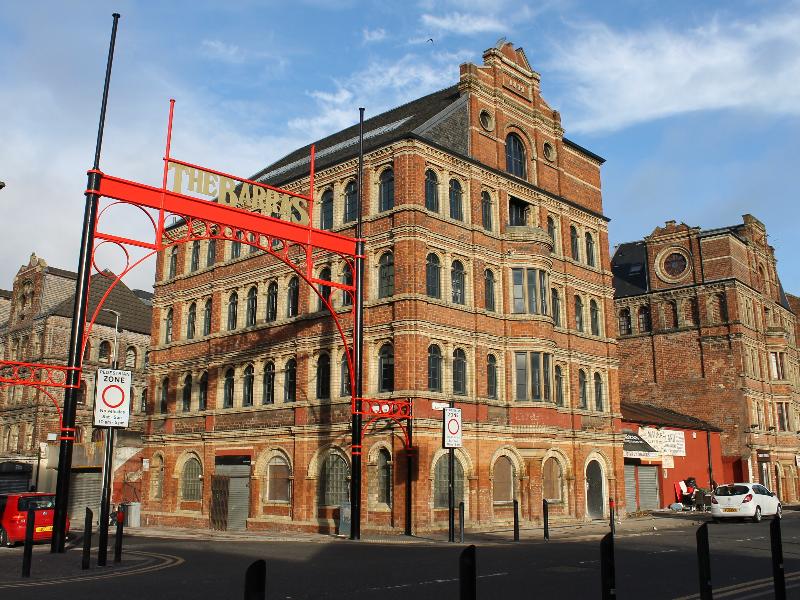 ---
---
A key component of the £27 million City Deal-funded Collegelands Calton Barras infrastructure programme; Barras Public Realm project is increasing the attractiveness of its streets and spaces as well as improving travel connections. These enhancements are unlocking the development potential of the area, enabling the continuation of economic activity from the city centre to the East End.
This City Deal project has already delivered high quality resurfacing and pavement widening in the area as well as improved lighting and CCTV. Future work planned will improve key streets and junctions adjacent to the Barras and enhance connectivity with the city centre by prioritising pedestrians and cyclists, and reducing the dominance of vehicles.
The Community Links funding will maximise the impact of work to improve the attractiveness of the Barras by ensuring all elements as envisaged are delivered, and by providing additionality through an enhanced design.
Following procurement in early 2019, work is expected to commence on site in Spring/Summer 2019 and to be complete in 2020.
---
---
Thomas & Adamson appoints new Middle East regional director
International construction and property consultancy Thomas & Adamson has appointed Ross Carlow as regional director to drive the company's ambitious growth plans in the Middle East market.
Carlow brings a wealth of experience and strategic leadership skills to the business, having spent over 11 years in the UAE. His experience includes working with some of the UAE's leading property developers, in addition to time spent in consultancy and housebuilding in Australia and the UK respectively.
---
---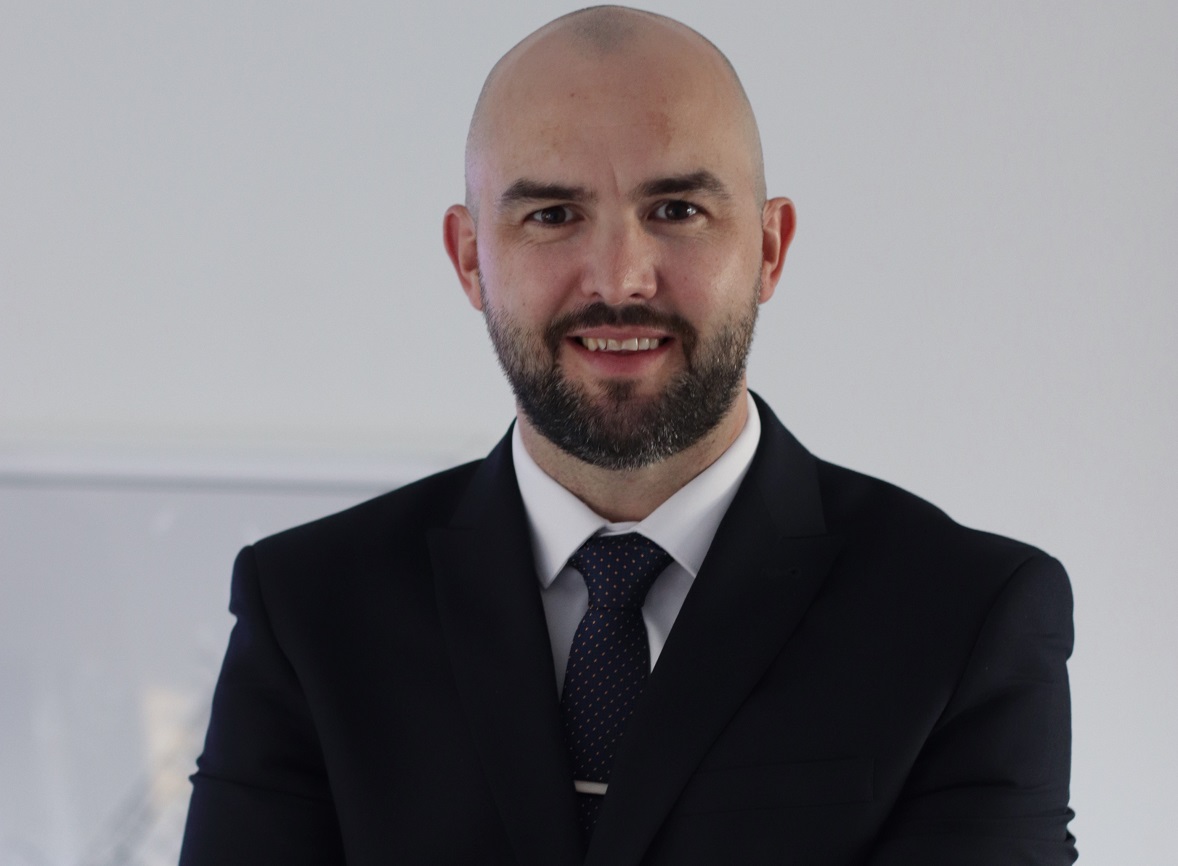 In his role as regional director, he will be responsible for the development and implementation of the company's business strategy and expansion plans in the region.
The appointment reinforces the company's commitment to the Middle East and the UAE market in particular, as they celebrate a decade in Abu Dhabi and five years since setting up base in Dubai.
---
---
Muir Homes chooses Calor LPG for Strathord Park development
Housebuilder Muir Homes has opted for LPG from Calor to provide central heating and hot water for 79 new-build homes at its Strathord Park development in the former mill town of Stanley in Perthshire.
Like most housebuilders, Muir Homes uses mains gas for the majority of its sites but Strathord Park's rural location meant this was not an option. Keen to give its homebuyers the convenience and familiarity of gas, Muir Homes decided LPG was perfect for their development's needs.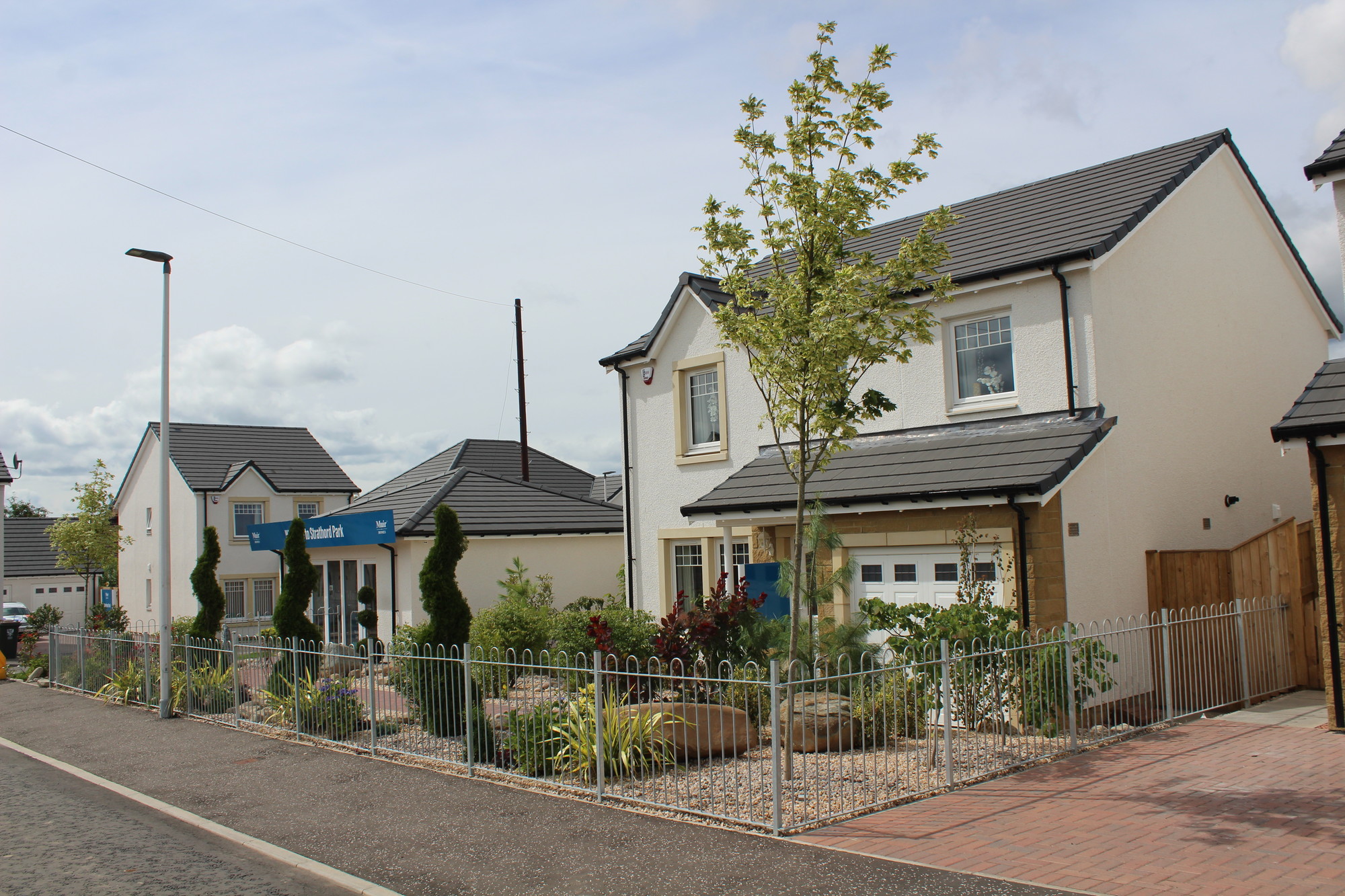 ---
---
The new homes, which include 20 plots of affordable housing, combine spacious layouts, eye-catching design elements, a high-quality specification and attractive outdoor areas to create generously-sized family homes. The development is being crafted using the latest building techniques and materials to deliver a mix of attractive and sustainable housing. Housing types range from two- bedroomed mid-terraced homes to four-bedroomed detached houses.
All incorporate energy-efficient features, including gas central heating, photovoltaic panels, double-glazing and high levels of insulation to reduce their impact on the environment and deliver lower fuel bills for buyers. Muir Homes takes a 'fabric first' approach to home construction, doing its utmost to ensure the very fabric of the building contributes to saving homeowners money. This involves ensuring the new homes are insulated and airtight, reducing their energy demands and cutting energy bills.
Perthshire school hails success of work experience scheme
A Blairgowrie teenager has high hopes for his future following a pioneering collaboration between his school and a local business.
Eden Gordon (15), a fourth year pupil at Blairgowrie High School, is enjoying a highly innovative year-long work placement with SteamPunk Fit Out, a joinery and interior fit out contractor offering premier fit out services across both public and private commercial sectors. Its clients include a host of bars, restaurants, shops and offices the length and breadth of the UK.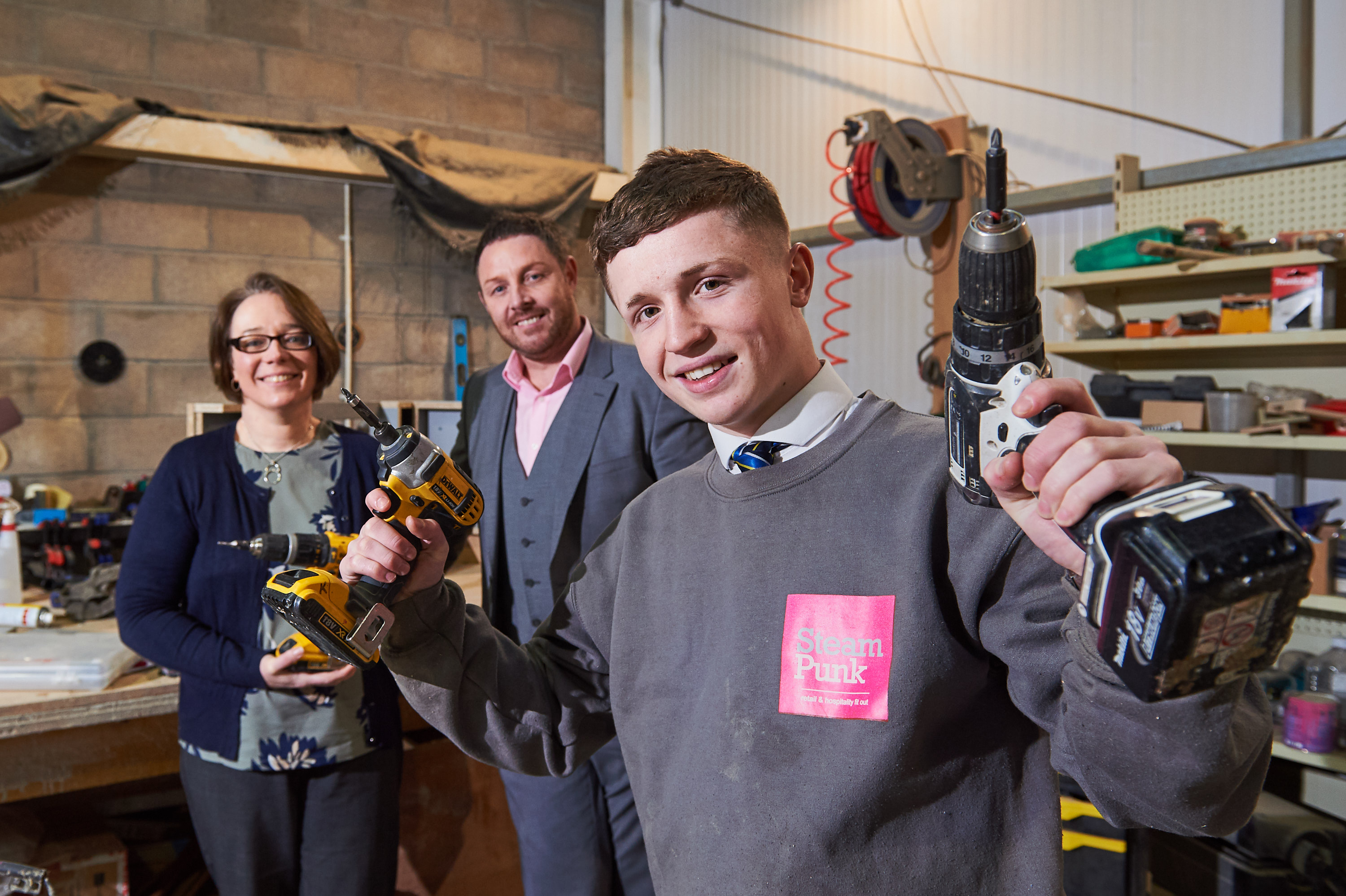 The placement, which sees Eden spend half a day at the company each week, is organised as part of the Business Partnership programme led by Developing Young Workforce (DYW) scheme. Eden has been learning and developing basic bench hand joinery, sanding and assembly skills, typically associated with entry level Apprentice placements.