Building Briefs - July 20th
Further snagging works carried out on new Torvean Bridge
The new Torvean Swing Bridge on Inverness's West Link road has been temporarily taken out of service to allow for adjustments to be made.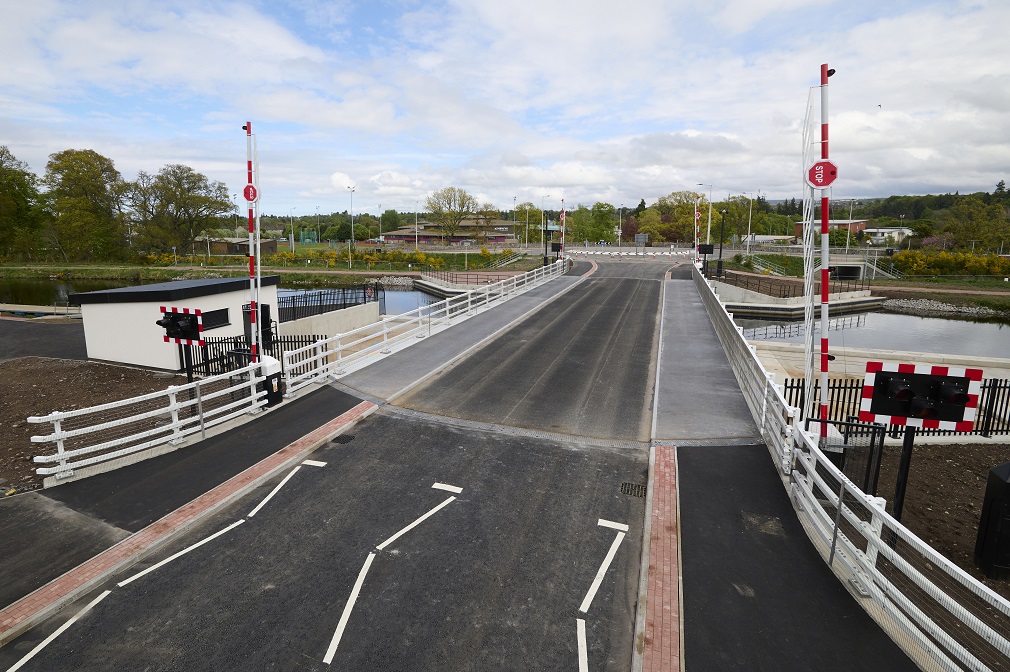 Recently put into service by Highland Council and operated by Scottish Canals as part of the final stage of the commissioning process, it was found that further adjustments to sensors were required to allow the bridge to operate as designed, particularly in fully automatic mode in tandem with the existing Tomnahurich Bridge, both bridges being operated from the recently completed control tower.
---
---
The work will be carried out later this week, as well as training of additional Highland Council staff to support Scottish Canals during the early bedding in process.
A spokesperson for Highland Council, said: "We fully understand the confusion or frustration these issues may have caused for users of the A82 in particular. We would like to thank road users for their understanding at this time and reassure everyone that we are working as quickly as possible to ensure the bridge returns to operation.
"In the short time the new bridge has been in operation it has demonstrated the real benefits that the tandem bridge option offers to users and the Council is confident this will be fully realised in the very near future."
A spokesperson for partner organisation, Scottish Canals, said: "Due to ongoing snagging issues, Scottish Canals operating staff have asked the Highland Council to leave the bridge open to boating traffic whilst they await specialist contractors to carry out remediation.
---
---
"As Torvean is currently closed to road traffic, operating protocols for the neighbouring Tomnahurich Bridge mean that it will remain open to road traffic during peak hours to ensure that travel is possible."
Angus Council opts to lease Forfar leisure centre
Shepherd Chartered Surveyors has been appointed to market a purpose-built leisure centre in Forfar for lease.
---
---
The former leisure centre was declared surplus to requirements by the council in May 2018, following the completion of the Forfar Community Campus and was subsequently approved for demolition in February 2019. It was then the subject to a court case which deemed it as belonging to Forfar Common Good in 19 August 2020.
Since no applications for a community asset transfer have been received, councillors determined that the building be marketed for lease, with the particular hope that community groups may come forward.
The vacant 22,213 sq ft two storey building sits on a one-acre site with a car parking area to the east side of the building and additional parking areas, a play park, tennis courts and a skate park to either side. The building may be suitable for alternative uses, subject to planning.
As the building is the property of Forfar Common Good, the council will undertake a public consultation on any potential lease option that is received.
---
---
Board changes at Balfour Beatty
Charles Allen, Lord Allen of Kensington, CBE, will today take over as chair of Balfour Beatty.
He succeeds Philip Aiken, AM who will remain as a non-executive director of Balfour Beatty until he steps down on 31 July 2021.
---
---
Mactaggart & Mickel backs Paralympian Andrew Mullen to make sponsorship pay off at Tokyo 2020
Housebuilder Mactaggart & Mickel is backing swimmer Andrew Mullen to "do Great Britain proud" at this summer's Tokyo Paralympics.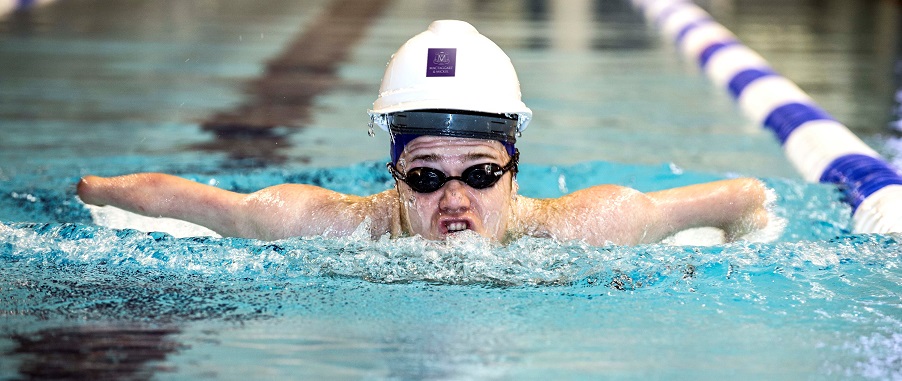 The Glasgow-headquartered company extended its sponsorship of the 24-year-old for a fourth year after last year's Paralympics was postponed due to the coronavirus pandemic.
Now, as he sets his sights on taking part in his third Paralympics, family-owned Mactaggart and Mickel have backed Andrew, who lives in Newton Mearns, in the Southside of Glasgow, to excel in Japan.
Mactaggart & Mickel director Joanne Casey said: "We have a tradition of supporting people who live in communities like Newton Mearns where we are building new homes through our Building Communities Fund.
"We're proud to support Andrew on his sporting journey and thrilled that he has won himself a place in the ParalympicsGB team through his pursuit of excellence. His focus, work ethic and dedication are nothing short of inspirational
"Andrew is setting a brilliant example to people across Scotland not only for his sporting prowess but also with his determination not to let Covid get in the way of his Paralympics dreams. We are sure he will do Great Britain proud in Japan."
Taylor Wimpey East Scotland announces partnership with RNLI Queensferry
Taylor Wimpey East Scotland has teamed up with the Royal National Lifeboat Institution to confirm that it will donate £25 for each new home sold and legally completed at its new development in South Queensferry– Hawthorn Gardens.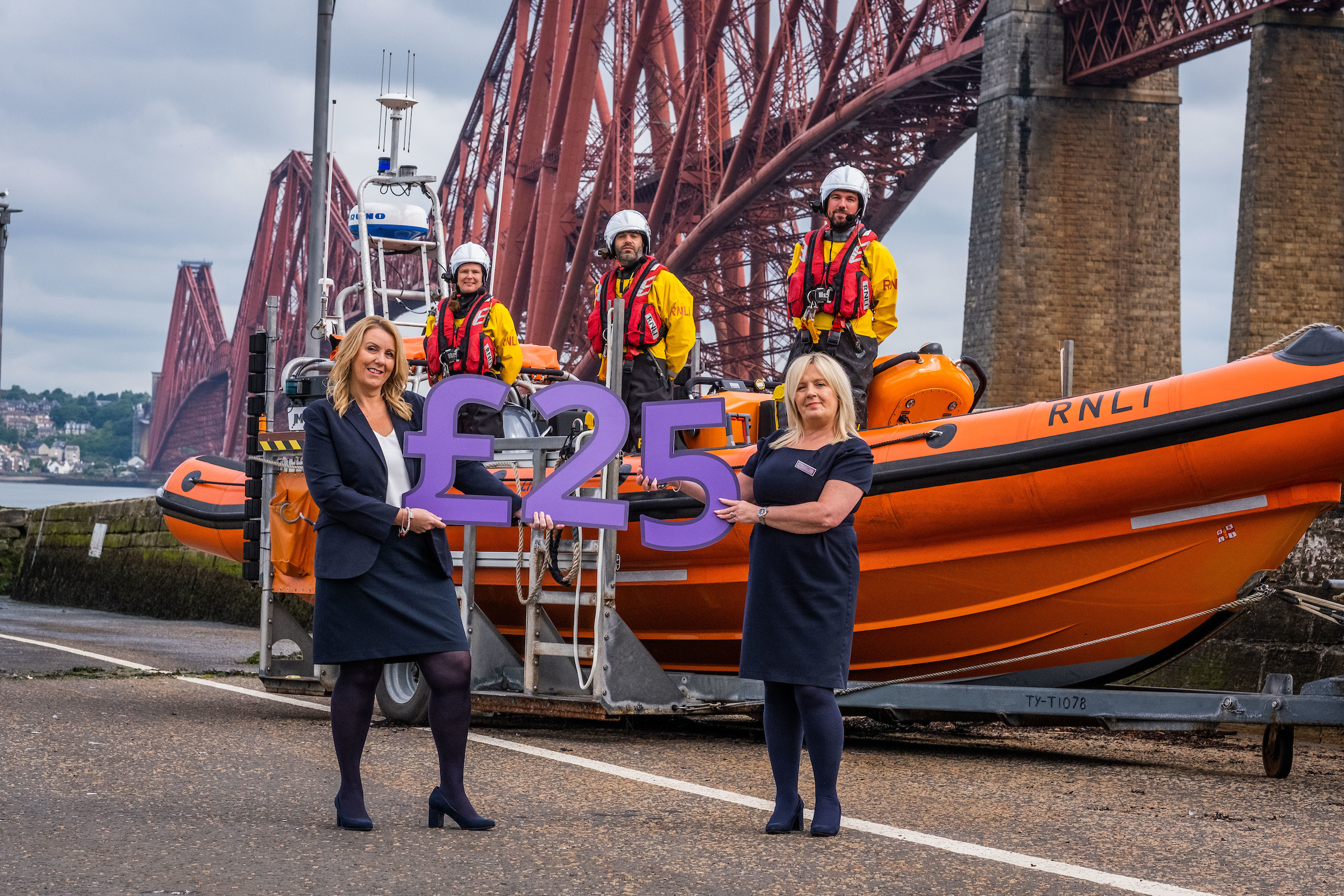 In total, a grand sum of £9,500 will be paid to the RNLI and this substantial donation will go directly to the local RNLI Queensferry Lifeboat Station. The donation signals a long-term relationship between Taylor Wimpey East Scotland and the RNLI with the money contributing towards the amazing life-saving services the RNLI Queensferry Lifeboat Station provides.
The charity aims to use volunteers wherever possible and with voluntary donations, this donation contributes to funds which are necessary to make this achievable and will help with the RNLI's overall aim of saving lives at sea. The RNLI has a vital role within the community of Queensferry, and the local lifeboat station covers the Firth of Forth with its B class Atlantic lifeboat – one of the fastest in the RNLI fleet. The crew members are dedicated to keeping the local community safe and they have received three RNLI medals for gallantary.
Bellway stumps up cash for cricket club
A Paisley cricket club has been given a welcome cash boost which will be spent on new equipment and running summer camps to encourage more young people to come into the sport.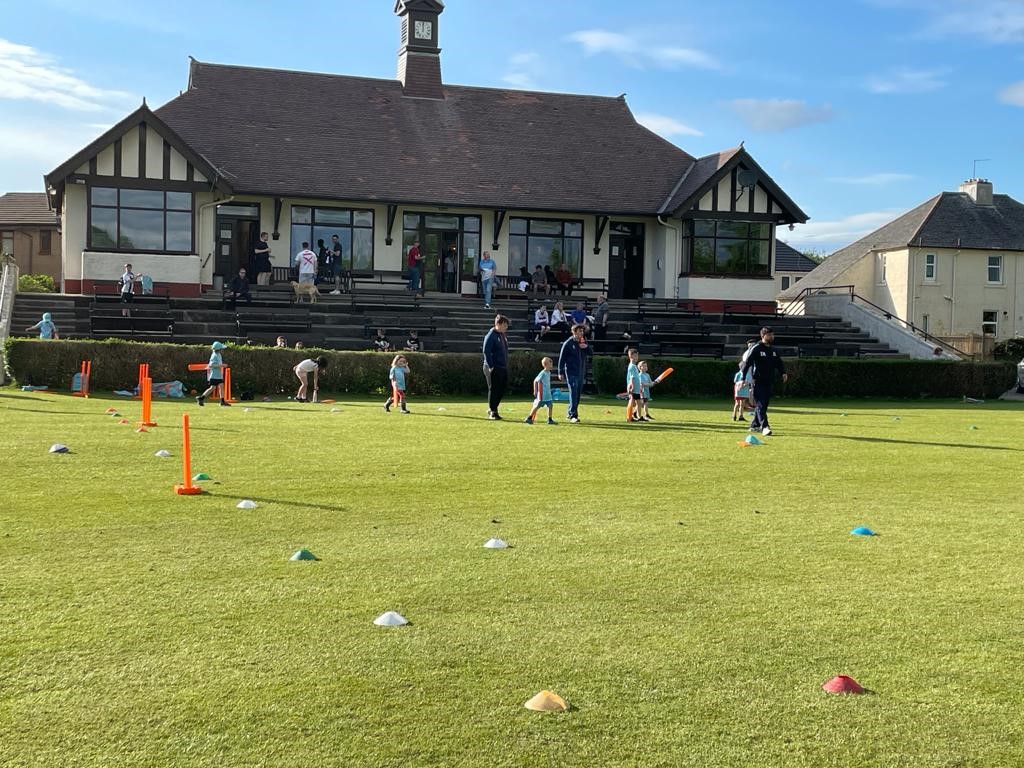 Bellway Homes Ltd (Scotland West) has donated £200 to Kelburne Cricket Club, one of Scotland's oldest and most respected clubs.
The club has more than 85 members many of whom live near its grounds at Whitehaugh Oval and its 1st eleven plays in Cricket Scotland's 1st Division. It also has three other adult sides and junior teams starting from the ages of 5 to 18.
Pauline Coates, sales director Bellway Homes Ltd (Scotland West), said: "Cricket was one of the sports which a lot of people enjoyed watching during lockdown and I am sure its popularity will continue to grow among young people in Scotland.
"Clubs like Kelburne are a great resource for people in the area – promoting fitness and good sportsmanship and we are delighted to make this donation."
Taylor Wimpey donates lifesaving defibrillator in Chapelhall
Taylor Wimpey West Scotland has donated a public access defibrillator (PAD) to the Chapelhall Tenants and Residents Association to benefit the community living in and near the sheltered housing complex in the North Lanarkshire town.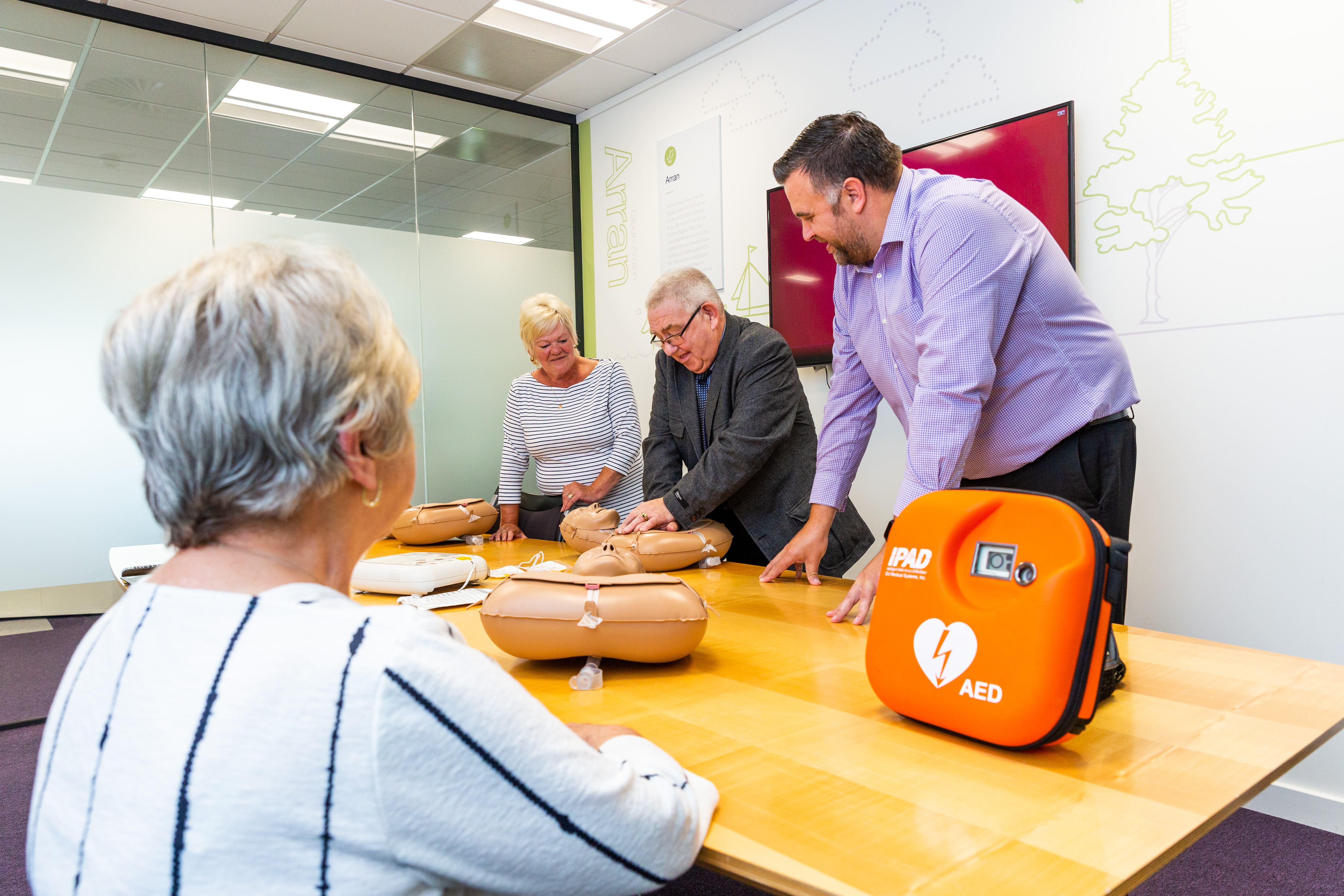 As part of a joint initiative with the British Heart Foundation (BHF), the home builder is donating potentially life-saving PADs to communities around the UK to help people who suffer from an out-of-hospital cardiac arrest.
During 2019, the BHF supported Taylor Wimpey to train its employees in CPR skills and provide every one of their building sites in the UK with a defibrillator. As part of its commitment to leaving a lasting legacy in the areas in which it builds, Taylor Wimpey is donating the defibrillators to local communities when their developments are completed. Now that work has finished at its Juniper Grove development the local community in Chapelhall are the latest to be gifted a PAD.
A defibrillator is a portable device that can be used by anyone to help restart the heart when someone suffers from a cardiac arrest and has stopped breathing. No specific training is needed and the device will only deliver a shock to the heart if necessary.
When someone has a cardiac arrest, every second counts. For every minute that passes without defibrillation and CPR the chances of survival decrease by around 10%.
Savills: Momentum builds for Glasgow offices as take-up almost doubles from Q1 2021
According to Savills latest figures on the Glasgow office market, the city centre recorded 112,087 sq ft of take-up in Q2 2021, a 77% increase from Q1 2021, with Savills advising on 64% (71,966 sq ft) of all deals in the quarter.
While total H1 2021 take-up is down by approximately 23% compared to the same period last year the Q2 2021 take-up is 287% ahead of Q2 2020 take-up.
Banking (11%), serviced office (10%), and property company, development & construction (10%) sectors were the most active in the first half of this year and the continued fight to quality has meant rents in the city continue to remain robust and expect to increase over the course of this year, according to the international real estate advisor.
Caithness road surface dressing priorities completed
The Highland Council has recently completed part of its Caithness roads maintenance programme for 2021/22.
The surface dressing element of the programme is now fully complete and has been delivered in-house by the Caithness and Sutherland roads squads.
The A836 at Gills Bay (which is part of the NC500) was the last section of 17 prioritised road projects to receive surface dressing works.
£27,000 of the Caithness Area's prioritised capital works programme for 2021/22 has enabled 1.5km (0.9 mile) of the A836 Warse Farm Road to Upper Gills to be Surface Dressed.