Building Briefs - June 15th
Electric transformation of McGill's Buses depot begins
Work has started today on the transformation for zero-emission electric vehicles at depots owned by McGill's Buses.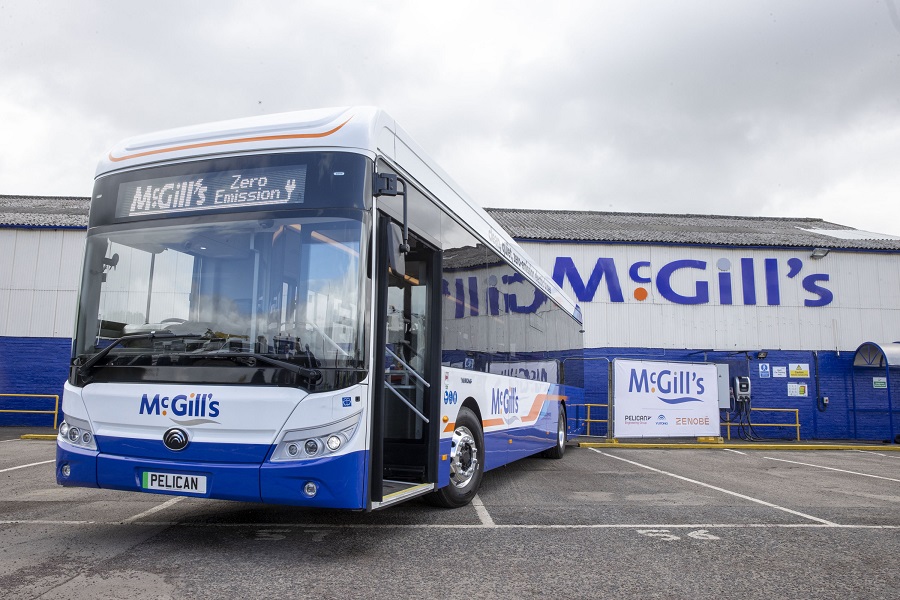 New infrastructure is being installed by Zenobē to fully electrify McGill's depots in Johnstone, Inchinnan and at Xplore Dundee.
---
---
The project will be completed ahead of the delivery of 68 electric vehicles to McGill's following a £32.5 million investment partly funded by the Scottish Government's Scottish Ultra Low Emissions Bus Scheme (SULEB), which was set up to help drive the adoption of sustainable transport in Scotland. The SULEB scheme has pumped over £50m into Scotland's renewable transport sector, helping the country move towards achieving its legally binding net zero ambitions.
Installation of charging infrastructure got underway at an event held at the Inchinnan depot, attended by McGill's owners Sandy & James Easdale, McGill's CEO Ralph Roberts, Zenobē director Arron Dowie and head of technical sales Mark Oxtoby. Also in attendance were Richard Crump and Ian Downie from Pelican Yutong which will provide the majority of electric buses in the McGill's fleet.
RSK Group continues expansion with Irish acquisition
RSK Group has bolstered its services in Ireland with the acquisition of Minerex Environmental Ltd, its ninth acquisition of the 2021/2022 financial year.
---
---
The Dublin-based environmental business is the latest addition to the ever-expanding RSK group as it continues to pursue its strategic aim of bringing additional services in-house.
Founded in 1994, Minerex Environmental Ltd provides environmental services in the hydrogeological and environmental fields to clients in both the public and private sectors, including Walls, Sisk, BAM, PJ Hegarty, Marlet, JJ Rhatigan, Park Developments, Cairn, Saint Gobain, Twinlite, Purcell, Duggan, DCC, John Paul Construction, Arran Chemicals and Jennings O'Donovan.
With a team of 18 professional geologists, hydrogeologists, environmental scientists and environmental engineers, Minerex Environmental Ltd specialises in all areas of groundwater; dewatering, water treatment and drainage; contaminated land assessments; soil classifications and dig plans; impact studies; environmental monitoring; and environmental compliance.
The announcement follows the acquisitions of fellow Ireland-headquartered businesses Nicholas O'Dwyer, a leading engineering and environmental consultancy and Smith + Kennedy Architects, which were acquired by RSK in March 2020 and April 2021, respectively.
---
---
The acquisition will see the Minerex Environmental business move forward, with managing director Cecil Shine and the existing leadership, workforce, strategy and brand still in place, as it joins RSK's European division under the direction of Nigel Board.
VPS UK Ltd receives RoSPA Gold Award
VPS, the UK-wide specialist property and people security services firm, is celebrating after landing an internationally recognised award for demonstrating high health and safety standards.
---
---
VPS has received a RoSPA Gold Health and Safety Award 2021, one of the most globally sought-after achievement awards. The Royal Society for the Prevention of Accidents (RoSPA) receives nearly 2,000 entries every year, vying to achieve the highest possible accolade in what is the UK's longest-running H&S industry awards.
Local rugby stars open CALA showhome
An expansive new CALA Homes (East) showhome has been officially opened by local rugby stars of the future and present.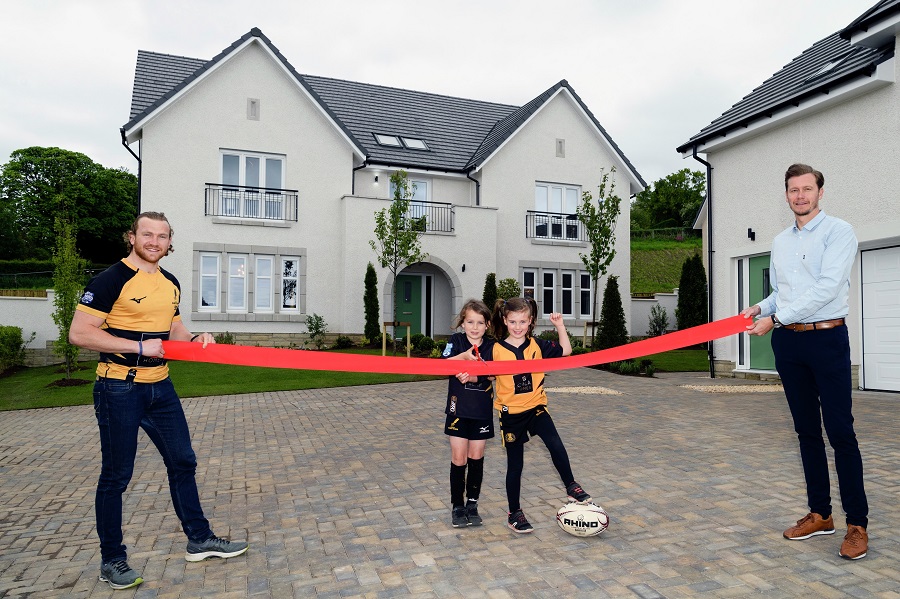 The Waverley at Ravelrig Heights in Balerno is a five-bedroom home spanning more than 3726 square feet, including detached self-contained accommodation above garage and large garden.
The showhome, CALA's largest in the region, is now available for pre-booked viewings after being opened by junior and senior players from Currie Chieftains, based in nearby Malleny Park in Balerno and which the homebuilder has been main sponsor for the last ten years.
Virtual public events for new Tain 3-18 Campus
The first virtual public event to view and comment on the proposals for the new Tain 3-18 Campus will be held on June 17 at 2pm.
Following the conclusion of a statutory consultation process in 2019, it was agreed that Tain Royal Academy, Craighill and Knockbreck Primary Schools and St Duthus School would be relocated to a single campus on a site at Craighill in Tain.
The project was subsequently included in Phase 1 of the Scottish Government's new Learning Estate Investment Programme announced in September 2019, and funding for the project is included in the Highland Council's re-profiled capital programme that was approved in January 2021.
Kier Construction has been appointed as the design and build contractor to work in conjunction with the council's in-house property teams to deliver the project.
The new building is programmed to open in August 2024.
The second virtual public event will take place next week on June 21 at 7pm.
To attend, please contact CLestates@highland.gov.uk to request a link.
LAR continues Edinburgh expansion with acquisition of 89 homes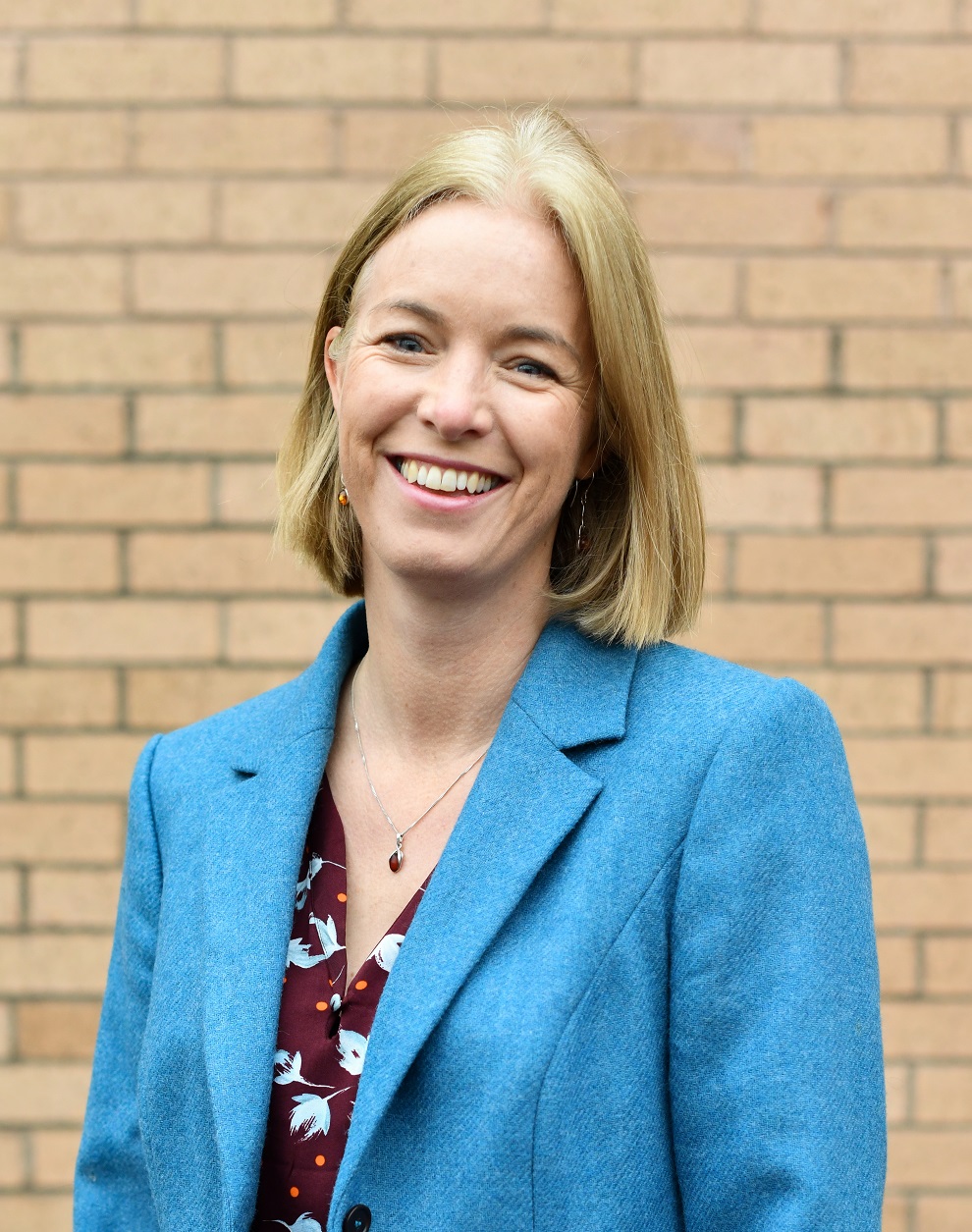 Housing charity LAR has concluded a deal to buy 89 properties as part of ambitious growth plans in Edinburgh.
The latest development for LAR, which specialises in mid-market rental homes, is in the Telford area and is its seventh in the capital. The homes, built in 2012, were part of the Scottish Government's National Housing Trust (NHT) initiative set up to develop affordable housing following the 2008 banking crisis.
Under the initiative, the City of Edinburgh Council provided loans to developers to build affordable homes on privately owned sites with developers required to make the homes available for up to ten years at affordable rents. Ten years into the initiative, the vouncil, working in partnership with housing associations and organisations, such as LAR Housing Trust, has enabled residents who choose to remain in their homes to continue to rent at affordable levels.
LAR already has completed developments at Westwood House and Elfin Square in the west end of Edinburgh with a further four sites either in planning or under construction elsewhere in the city.
The Telford development consists of a mix of one, two and three-bed homes and was owned by the City of Edinburgh Council through the NHT scheme.