Building Briefs – June 2nd
Bernard Hunter Mobile Cranes maintains momentum with three new cranes
Edinburgh-based Bernard Hunter Mobile Cranes has added three new cranes to its fleet.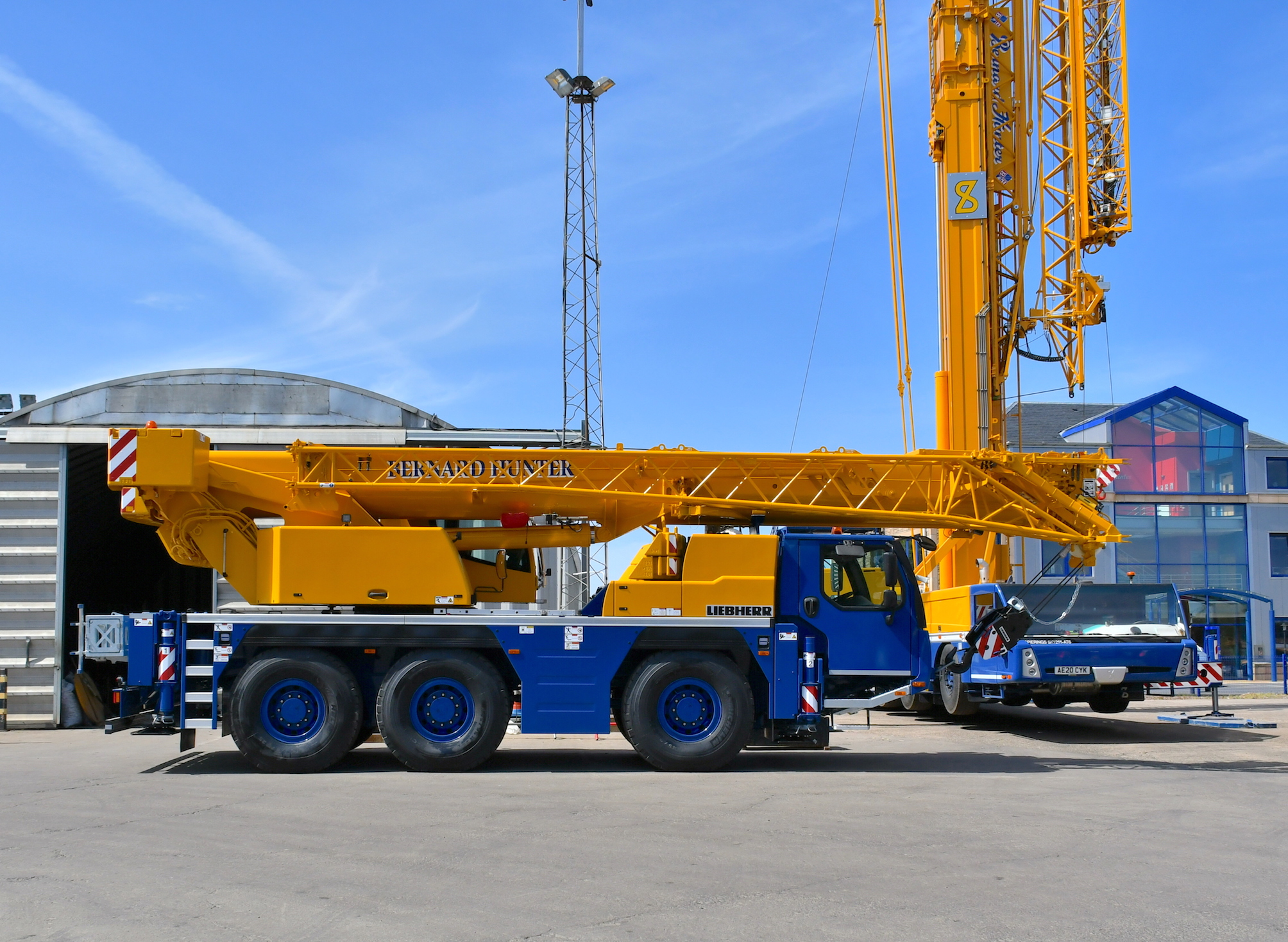 A Spierings SK1265-AT6 that entered service on March 1 was recently joined by two Liebherr models with 50-tonne and 230-tonne capacities respectively. All three cranes were planned fleet replacements and come with the latest safety and environmental technologies.
---
---
Mark Rafferty, managing director at Bernard Hunter Mobile Cranes, said: "The COVID-19 pandemic has produced many operational re-thinks, but we decided to concentrate on our planned, new crane investment programme despite the challenges. We've had to maintain service levels for our oil/gas industry and energy production customers, with a constant safety management around frequently changing regulations. Enhanced hygiene levels and social distancing are the new norm and we're fully prepared for the Government's recent move to re-start the construction industry.
"The new Spierings mobile tower crane and the two Liebherr mobile cranes bring new levels of safety and technology to our crane fleet and deliver the very latest efficiency standards to our customer base.
"We are already seeing several benefits from the data available through our AGL Vehicle Solutions tracking system. The real time and historical vehicle information available adds a new angle to our extensive compliance levels."
---
---
Scottish Government opens third round of sustainable travel funding
A third round of funding to increase walking, cycling and sustainable travel has been allocated £2 million from the Scottish Government's active travel budget for 2020/2021.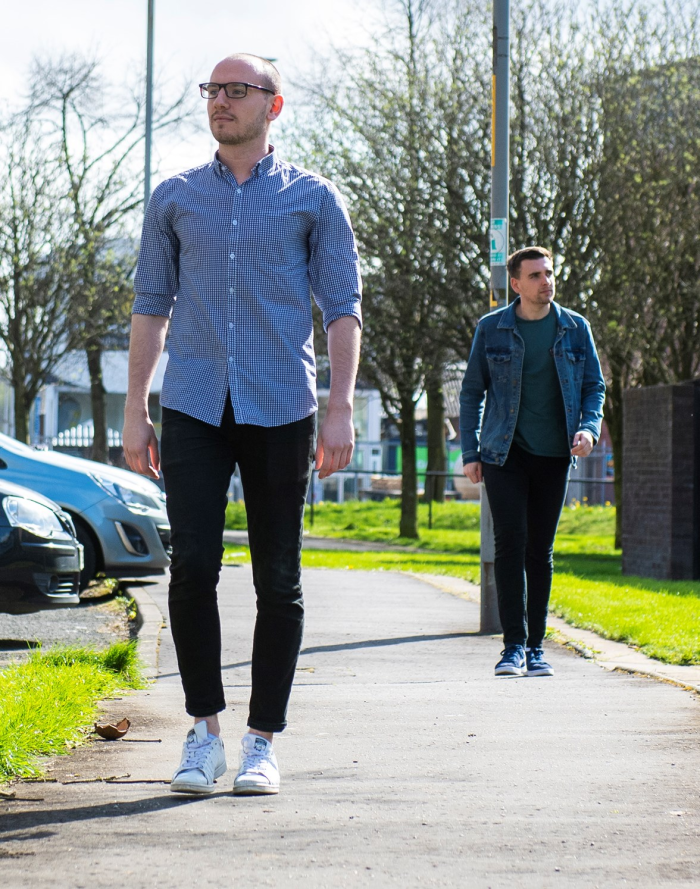 Paths for All's Smarter Choices Smarter Places Open Fund has now opened for applications. It will continue to support projects which help people make sustainable travel choices.
---
---
This year, the fund will support the Transport Transition Plan which is part of the Scottish Government's response to the COVID-19 outbreak.
For the first time, the fund will support projects which encourage staying local, making fewer journeys and promoting home working opportunities. This is in addition to the walking, cycling and public transport journey planning initiatives which are typically supported.
Grants available are between £5000 and £50,000 and need to be match-funded by public, community and third sector organisations who wish to encourage healthier and greener travel choices.
---
---
Virtual Meet the Buyer activities with the Supplier Development Programme
Meet the Buyer is an annual event organised by the Supplier Development Programme Scotland, held to connect businesses with the Scottish public sector where there is an annual public spend of £11 billion.
While a physical Meet the Buyer event cannot take place this year, the Supplier Development Programme has announced activities on Twitter and by webinar during a virtual interactive event today.
These activities will focus on helping suppliers to engage with a range of public sector buyers through a 'Twitter Takeover', supported by two free SDP tender training webinars.
---
---
Suppliers can interact on Twitter with buyers including Fife Council, East Renfrewshire Council, South Ayrshire Council, and Scottish Government during a 'Twitter Takeover' of the SDP Scotland Twitter account between 10am and 3pm.
Utilising the #MeetTheBuyer2020 hashtag, businesses are invited to ask real time questions to these public sector buyers that may normally be asked face-to-face at the Meet the Buyer event, on wide-ranging topics such as how to do business with the buyer, Quick Quotes, and what upcoming contracts and frameworks may be available, in reaction to COVID-19 as well as longer-term procurement opportunities.
New driving range approved at Dundee golf club
Plans for new driving range facilities at Downfield Golf Club have been given the go-ahead by Dundee City Council.
An application had been submitted to the local authority in October 2019 to create a permanent driving range on land currently used as a practice range.
Garry Adam Chartered Architect Ltd is behind the proposals and based its design on experience of existing golf driving ranges in Scotland.
The range is set to be 250 metres in length, which will "accommodate good long shots from the very best low handicap golfers".
At the end of the drive, it is proposed there will be an additional safety feature of a high earth embankment.
A new building is also proposed, which will be used for the purposes of the existing driving range and teaching, as well as providing shelter for visitors.
Taymouth Castle revamp planned
Fresh plans have been lodged to revamp part of a historic Perthshire castle famously visited by Queen Victoria.
Developers have submitted proposals to transform the Breadalbane suite of Taymouth Castle as part of an ambitious project to turn the vacant pile into luxury accommodation for high-flying guests.
Agents say this part of the long-running scheme will be "critical" to its success and help lure further investment.
Turiff bank flats plan rejected
Proposals to transform the Royal Bank of Scotland on Turriff's High Street into new homes have been rejected by Aberdeenshire Council.
Banff-based architect Mantell Ritchie submitted plans for the flats on behalf of client Eddie Morrison.
Drawings submitted show each of the new homes would have two bedrooms each.
A previous planning application had been lodged to convert the building into a "quality restaurant" with a takeaway but that was withdrawn last May.
A report by Aberdeenshire Council said: "The proposed change of use would result in the loss of a class one, two or potential class three use within the defined town centre of Turriff.
"There is insufficient evidence that the premises have been marketed for all three potential uses over a sustained period in order to justify its loss to a sui generis use.
"The proposed use would not generate or support the vitality and viability of the town centre."
Work resumes on Stonehaven Flood Protection Scheme
Preparatory works resumed yesterday on the Stonehaven Flood Protection Scheme.
Contractors McLaughlin and Harvey Ltd – which first began construction back in March last year – came off site in March following Scottish Government advice on construction sites in light of the COVID-19 pandemic.
Aberdeenshire Council's principal engineer for major projects, Rachel Kennedy, said: "The contractors will initially be bringing a small number of personnel onto the site who will be erecting signage and making adaptations to welfare units and offices.
"In due course, additional personnel will join them to restart the pumping equipment on site and to make general site preparations to enable construction works to commence as the Scottish Government phases permit."
Works on the scheme – which is designed to protect homes and businesses which have previously been badly affected by flooding events around the River Carron - was expected to be completed late spring next year, however timescales will have to be revised.
The level of protection the Stonehaven Flood Protection Scheme will provide is well above the current standard required by the Association of British Insurers and will reduce the flood risk to 372 residential properties, two public utility sites, a school and an emergency service site.