Building Briefs – November 14th
Macdonald Henderson appoints new commercial property director
Law firm Macdonald Henderson has appointed Stacy Campbell as commercial property director.
Ms Campbell joins the firm from Lindsays, where she held a similar role.
---
---
She has acted for a range of clients including owners, occupiers, investors and developers from individual operators to multinational corporations.
Managing director David Beveridge said: "We are proud to welcome Stacy to our firm. Stacy has a terrific profile in the Scottish legal property market, and embodies the key qualities of energy, commitment and technical ability which we seek to represent in all our interactions.
"We are grateful for Stacy's choice of our firm for her future career and for the continued support of our clients, contacts and friends in business."
---
---
Preparatory works set for Foresterhill Health Campus
A six month programme of preparatory work at the Foresterhill Health Campus, on the sites of the new Baird Family Hospital and ANCHOR Centre, will get underway later this month, bringing change for patients, staff and visitors.
Graham Construction will undertake the works.
Jackie Bremner, project director for NHS Grampian, said: "These works will include a range of works including, for example, car park, road realignment (subject to approvals) and service diversion works and will see the old Foresterhill Health Centre, Breast Screening Centre and Eye Outpatients Clinic demolished to make way for the main construction of The Baird Family Hospital and The ANCHOR Centre scheduled to commence in early summer 2019."
---
---
Chris MacLeod, framework director for Graham, said: "We are privileged to be collaborating with NHS Grampian and its stakeholders in the development of the new Baird Family Hospital and ANCHOR Centre, and this six-month programme of enabling works gets momentum going that will lead to world class facilities for the people of the North East, North of Scotland and the Northern Isles. The project allows us to further showcase our unrivalled experience in healthcare delivery through Frameworks Scotland 2."
Retirement housing gets £5m boost from Bield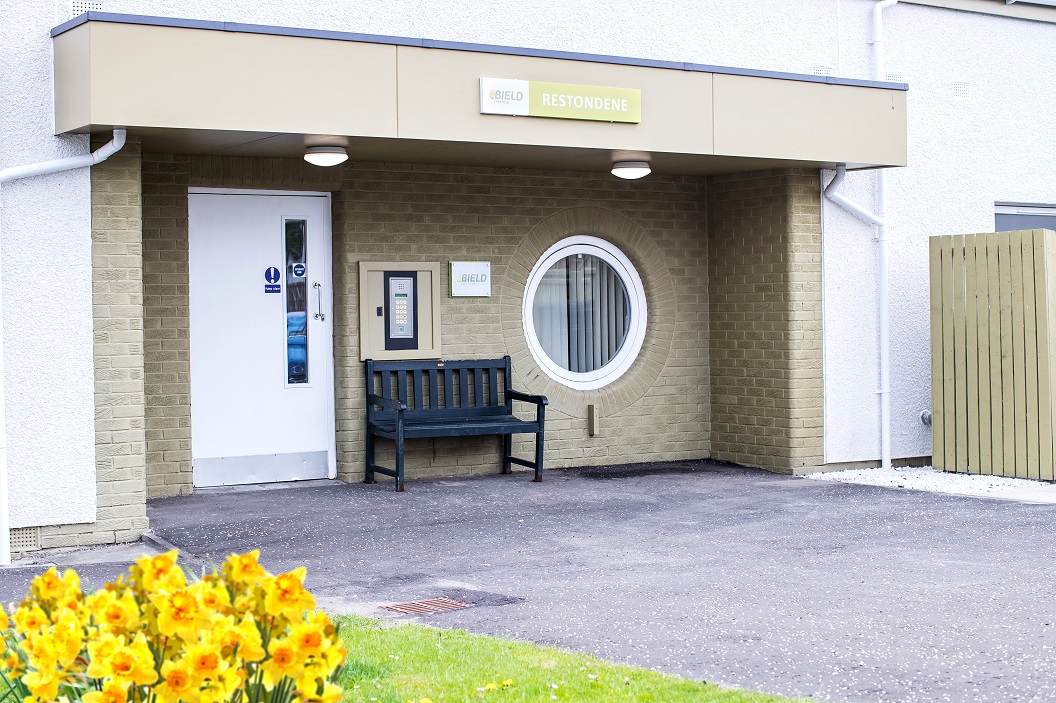 Retirement housing developments around Scotland have been benefitting from more than £5 million investments made by Bield Housing & Care over the last 12 months.
---
---
While upgrades have been made to kitchens and bathrooms, tired exteriors of developments have also been given a new lease of life.
In the last year alone, £2.5m has been spent on repairs – with Bield completing a total of 13,762 repairs, equating to more than 260 every week.
Earlier this year, Restondene in Livingston underwent a £119,000 renovation project, converting seven of its 26 apartments from bedsits to one-bedroom flats.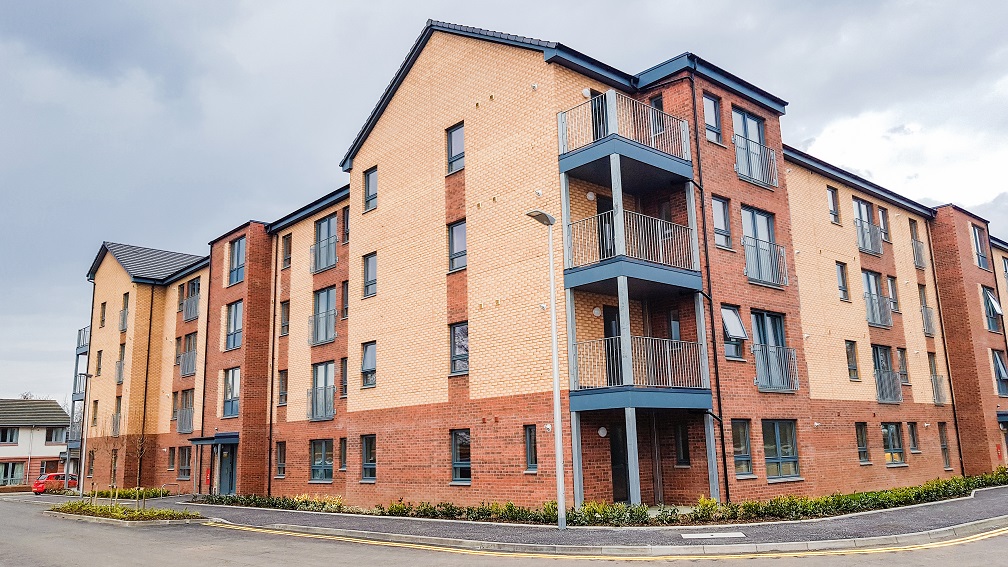 While Stenhousemuir's Robertson Court also saw its bathroom and shower facilities upgraded, Turnbull Court in Duns welcomed state-of-the-art lifts and new kitchens to the development – with an injection of £200,000 invested as part of the 'Step Free' project.
---
---
In addition to the maintenance works carried out at various developments around the country, Bield also launched its newest development, Fleming Place, back in August.
Featuring 40 apartments for social rent, Fleming Place is the first Bield development in Edinburgh in almost 15 years, which was achieved through a successful partnership with Edinburgh based J Smart & Company.
An overall £4.9m investment supported the delivery of this development, with a £2.2m grant contribution from the Scottish Government.
---
---
Official opening for North Lanarkshire Council homes at Duchess Court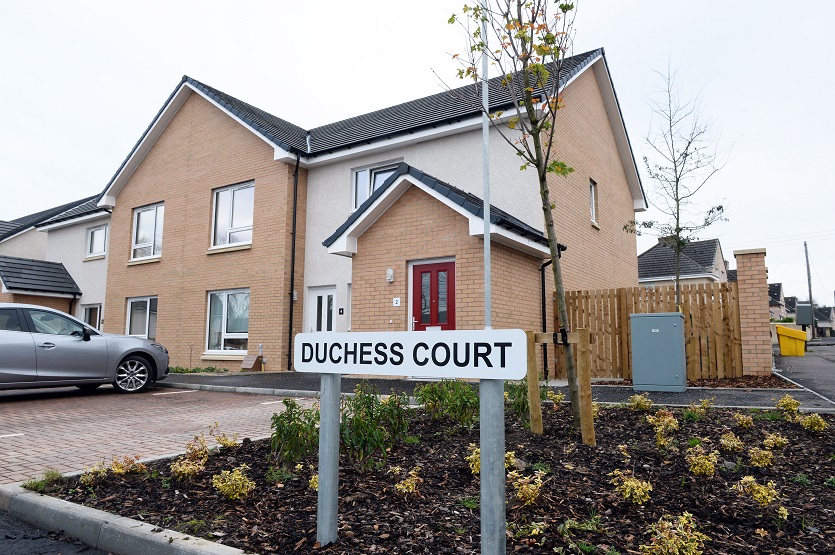 Another new North Lanarkshire Council housing development has officially opened its doors to tenants.
Duchess Court, New Stevenston, is a modern development of two, three and four bedroom homes, and is part of the local authority's new council house building programme to deliver 5,000 new homes by 2035. To date, 633 new homes has been delivered with others nearing completion and at various stages of design.
These new homes, built on the site of the former New Stevenston Primary School, have transformed this undeveloped site, enhancing the local community.
Provost Jean Jones unveiled a plaque at the development, while Councillor Allan Graham, welcomed guests including local tenants, officers from North Lanarkshire Council and developer Robertson Partnership Homes.
All council new build homes are designed with energy efficiency in mind to help minimise running costs for tenants. In addition, they also boast dementia friendly design features, including contrasting colours between kitchen units and flooring.
They meet Housing for Varying Needs standards and are Secured by Design accredited, which involves Police Scotland architectural liaison officers having input into the layout and design to ensure we build safe and secure environments.
The Scottish Government contributes towards the development cost of each site.
Scottish house prices up 5.8% on previous year
The average price of a property in Scotland in September 2018 was £152,961 – an increase of 5.8% on September in the previous year and a decrease of 0.1% when compared to the previous month.
The latest publication of the monthly UK HPI shows that this compares to a UK average of £232,554, which was an increase of 3.5% on September in the previous year and no change (0.0%) when compared to the previous month.
The volume of residential sales in Scotland in July 2018 was 8,770 – a decrease of 1.9% on July 2017. This compares with annual decreases in sales volumes of 17.2% in England and 10.6% in Wales in July 2018, and 12.4% in Northern Ireland in Quarter 3 - 2018.
Average price increases were recorded in the majority (27) of local authorities in September 2018, when comparing prices with the previous year. The biggest price increases were in West Dunbartonshire and Glasgow City, where average prices increased by 11.9% to £109,828 and 10.4% to £137,507 respectively. The largest decreases were recorded in Aberdeen City and Scottish Borders, where average prices fell by 4.4% to £161,439 and 2.7% to £151,200 respectively.
Increases in sales volumes were recorded in 17 local authorities in July 2018, when comparing volumes with the previous year. The biggest increases were in South Ayrshire and North Ayrshire, where volumes increased by 39.0% to 260 sales and 26.6% to 224 sales respectively. The biggest decreases were in Stirling and City of Edinburgh, where volumes fell by 22.9% to 131 sales and 21.2% to 935 sales respectively.
Across Scotland, all property types showed an increase in average price in September 2018 when compared with the same month in the previous year. Semi-detached properties showed the biggest increase, rising by 7.1% to £159,933. The average price of flatted properties rose by 4.2% to £109,209, the smallest increase of all property types.
The average price in September 2018 for a property purchased by a first time buyer was £123,547 – an increase of 5.5% compared to the same month in the previous year. The average price for a property purchased by a former owner occupier was £183,512 – an increase of 6.2% on the previous year.
The average price for a cash sale was £140,476 – an increase of 5.2% on the previous year – while the average price for property purchased with a mortgage was £158,785 – an increase of 6.1% on the previous year.
Thousands have say in major Edinburgh placemaking consultation
More than 5,000 people put forward their views in a major public consultation aimed at shaping how Scotland's capital looks, feels and functions for generations to come.
Transport convener Councillor Lesley Macinnes expressed her thanks on the city's behalf to everyone who took the time to complete the online survey or to have their say at one of the many events held during the eight-week consultation, which came to a close on Monday.
As well as nearly 4,200 responses submitted online via the City of Edinburgh Council's Consultation Hub – the second highest number of online responses ever submitted to a consultation on the Hub - around 1,000 people sent their comments by email or came along to public drop-in sessions promoting the Edinburgh: Connecting our City, Transforming our Places consultation over the past two months.
The consultation, which launched on 17 September, sought views on three linked placemaking projects currently under way, led by the council: the Edinburgh City Centre Transformation, the City Mobility Plan (successor to the current Local Transport Strategy) and plans for Low Emission Zones in the capital.
A separate but related consultation about proposals for regular car-free 'Open Streets' events also closed earlier this month, attracting almost 700 responses.
The project team will now go through all the responses to the consultation, identifying key themes and using the feedback to work up detailed proposals for each of the projects, with a view to carrying out further public consultation in mid-2019.
A report focusing on the outcomes of the consultation is due to go to transport and environment committee in early 2019.