Building Briefs – November 6th
Funding welcomed for Low Carbon Travel and Transport projects in Inverness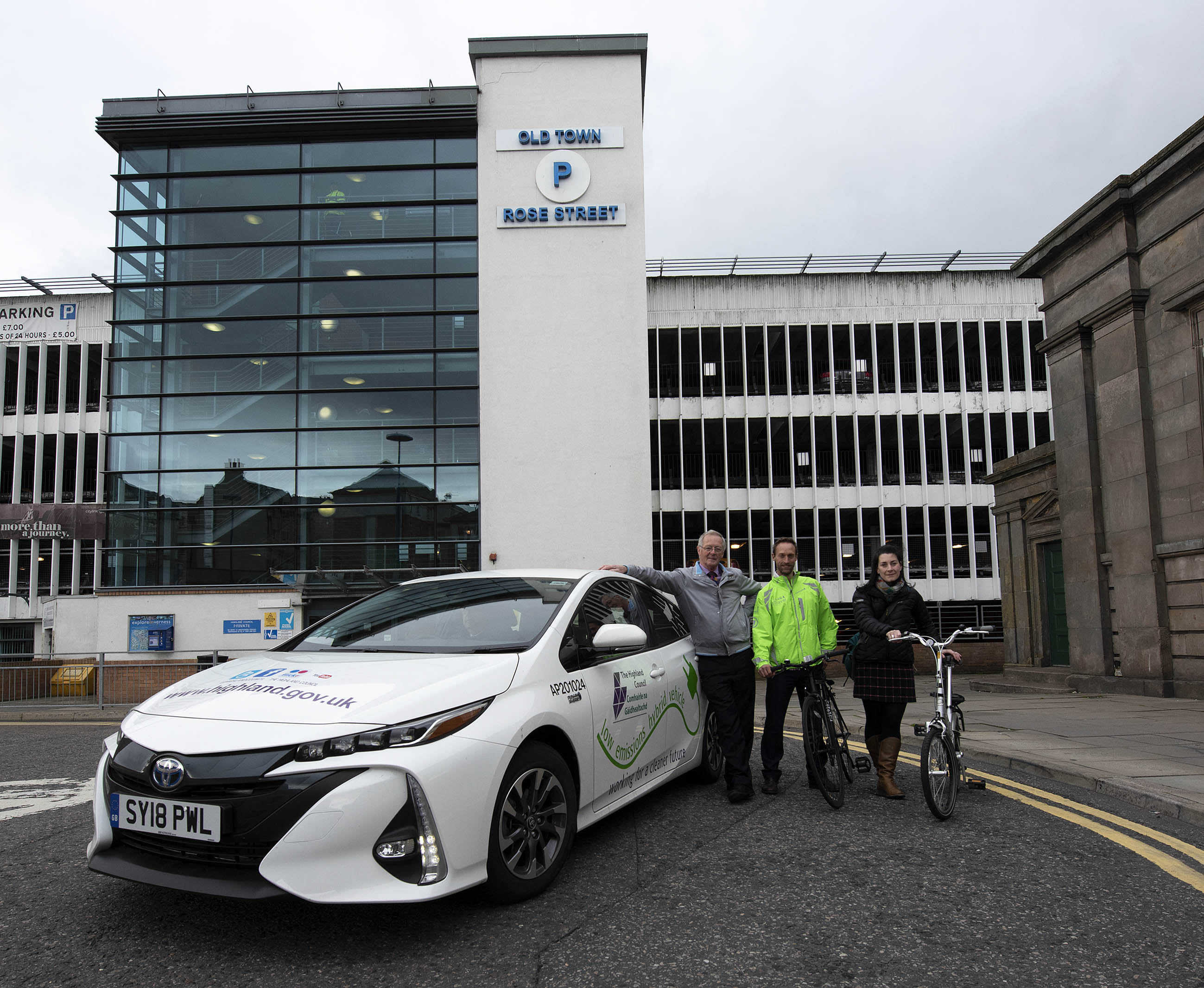 The Highland Council and partners HITRANS and NHS Highland have welcomed £1.6 million awarded from Transport Scotland's Low Carbon Travel and Transport (LCTT) Challenge Fund.
The funding has been warmly received by partner agencies for their Low Carbon and Active Travel Hub project in Inverness which is being match funded by Highland Council £265,000; NHS Highland £40,000 and HITRANS £15,000.
---
---
The Inverness Low Carbon and Active Travel Hub project was awarded funding as part of the Low Carbon Travel and Transport Challenge Fund established by Transport Scotland from funds awarded under European Regional Development Fund 2014-2020 programme and Transport Scotland funding, where relevant, to enable everyday functional journeys to be taken by walking, cycling and public transport and to support an increased proportion on ultra-low emission vehicles on Scotland's roads.
Albyn starts work on Ardgay affordable homes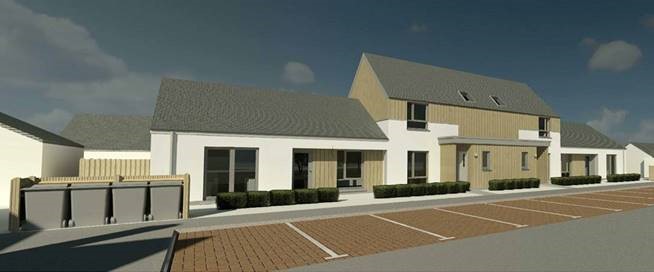 ---
---
Albyn Housing Society has started work on its first ever affordable housing scheme in Ardgay, Sutherland, as part of its ambitious plan to build 750 affordable homes in the Highlands by 2020.
Compass Building and Construction has been appointed as lead contractor at the Drovers Square development, and will deliver the project by next summer.
The site will comprise two modern bungalows – one two-bedroom, three-person and one two-bedroom four-person dwelling – both of which will be available for affordable rent through the Highland Housing Register.
Two two-bedroom, four-person terraced homes will also be available via Highland Residential's mid-market rent scheme, and potential applicants are being urged to register their interest as soon as possible due to the scheme's popularity.
---
---
In recent months, Albyn Housing Society has completed homes in Alness, Conon-Bridge, Inverness, Aviemore and Kirkhill.
The new development represents a total investment of £671,000 including £336,000 support from the Scottish Government, £20,000 funding from the Highland Council, and £12,000 Inverness and Highland City-Region Deal financing.
Starbucks and KFC 'put Dalkeith on road to economic boost'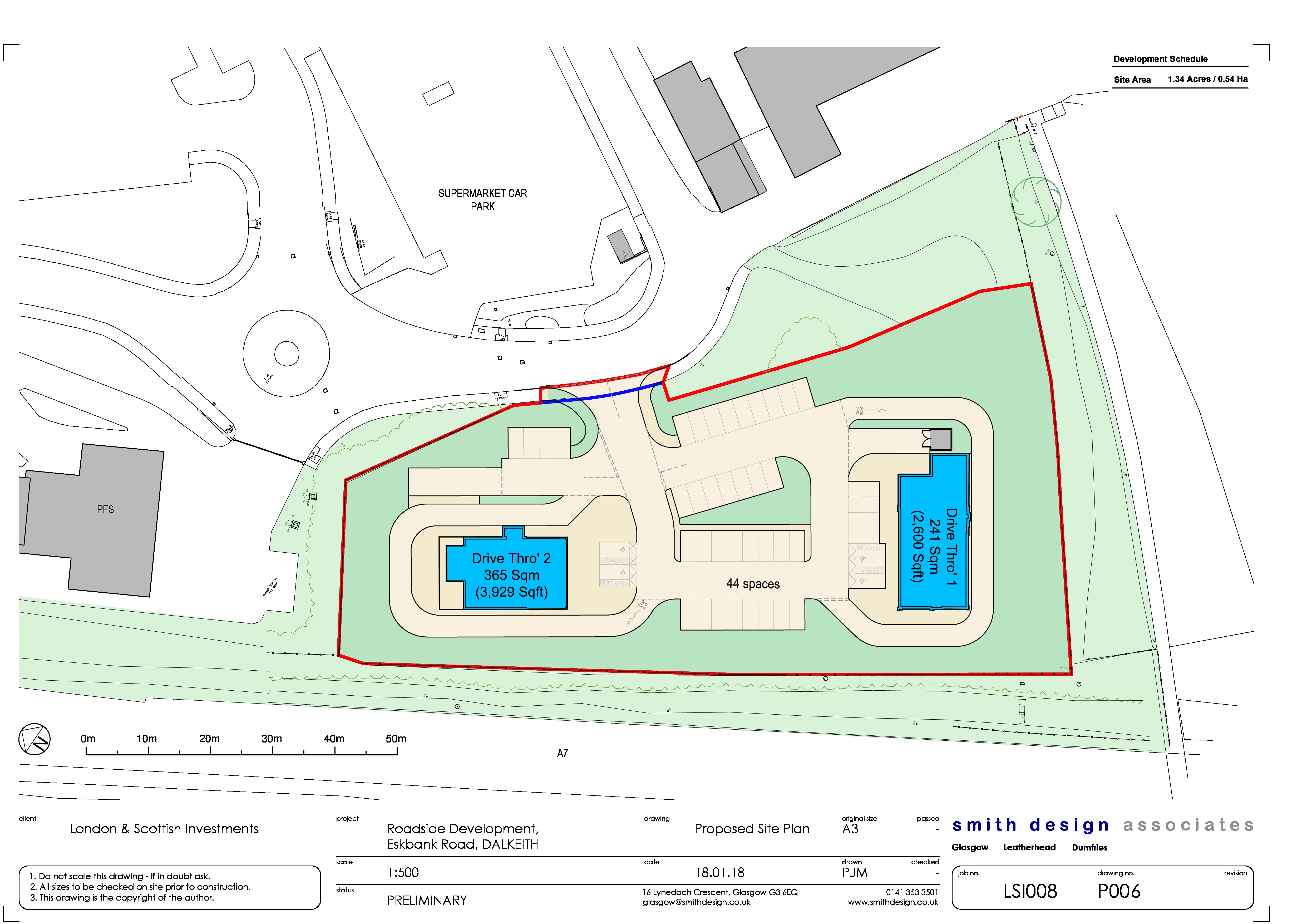 ---
---
Dalkeith's local economy could enjoy a significant boost from trunk road travellers on the A7, if plans for two new drive-thrus at the Tesco site at Hardengreen get the go-ahead.
Developers London & Scottish Investments have applied for planning permission for a £2 million development by Starbucks and KFC which would bring up to 55 new jobs to Dalkeith as well as 20 construction jobs.
The development would also establish Hardengreen as a major fast food and coffee hub, as Starbucks and KFC would join McDonalds who have planning permission for a new restaurant in the adjacent Tesco car park.
Bryan Wilson Development Director with London and Scottish believes the tasty combination of the big three fast food chains would make Dalkeith a must stop destination for travellers using the busy A7 trunk road.
---
---
Mr Wilson said: "Hundreds of thousands of travellers using the A7 simply by-pass Dalkeith, without a thought of spending any of their hard-earned cash in the town.
"But we believe our proposed development is strategically placed to change that situation, offering the choice of three of the world's biggest coffee and fast food brands only a couple of minutes off the main road.
"Both Starbucks and KFC will be located on the edge of the site and highly visible to travellers in both directions. We believe enough of them will opt to stop to help boost Dalkeith's local economy."
Midlothian's planning committee is expected to make a final decision on the development, on November 20, after deferring the matter pending the findings of the council's food and drink consultation, but Mr Wilson said he is absolutely confident the development will not impact on any of the local town centres.
If the development gets the go ahead work is expected to start in the Spring of next year, with both drive-thru outlets open for business in late Spring 2019.
Kingdom Housing Association supports local people to find work on Perthshire build projects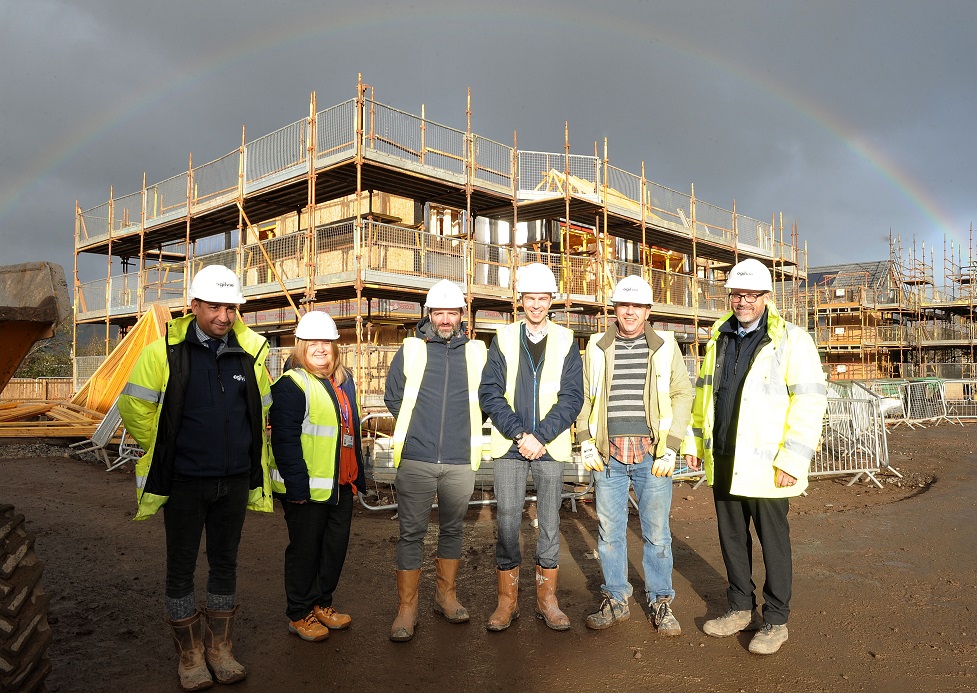 Kingdom Housing Association is ensuring that its construction projects in Perthshire are creating employment opportunities for local unemployed people.
As part of Kingdom's commitment to deliver community benefits in its affordable build programme the association has worked in collaboration with Ogilvie Homes, to recruit two local unemployed people at the Bridge of Earn site where Kingdom Housing Association is delivering 20 new affordable homes on behalf of Fairfield Housing Co-operative.
Kingdom partnered with Department of Work and Pensions colleagues and training provider Lowlands Training, which ran a Perth construction academy for 10 individuals, by offering work placements and financial support for work clothes to the academy participants.
After a successful work placement, Ogilvie Homes offered a labouring position to Garry Gannon and he joined the company as their second locally recruited labourer.
Kingdom Housing Association has a significant build programme across Perthshire and will continue to support the delivery of work placements, jobs and apprenticeships at all sites.
Support for community benefit activity is provided by Kingdom Works, Kingdom Housing Association's employability project which recently celebrated its 10 year anniversary and has supported over 5000 unemployed people to find work.
Stirling city centre south the focus of new transport proposals
Plans to transform the transport network connecting Kings Park and Stirling South have been unveiled by Stirling Council.
Proposals to revolutionise the way people can move around the Torbrex, King's Park and Braehead areas of the City either by foot, bike or vehicle were presented to Elected Members on Monday ahead of a series of community road shows, starting next week.
Central to the plans are proposals for a new link road through the council's existing Viewforth site, which houses the authority's headquarters, with an increase in the capacity for walking and cycling also forming a key part of the scheme.
The community events start with two drop-ins on November 13 and 14 at Braehead Primary before moving on to the Council Chambers at Old Viewforth on November 16 and 17.
The concept behind these proposals is 'placemaking', which involves the implementation of good design to promote a better quality of living for everyone.
Walking and cycling play a big part in the project and will be made possible here by the decrease in traffic in the city centre and neighbouring areas brought about by a new link road through the Viewforth site.