Building Briefs - October 21st
Aberdeen's Talisman House goes up for sale for £19.5m
The owner of Aberdeen's Talisman House has put the property up for sale in what could be the biggest deal in the city since the Covid-19 pandemic began.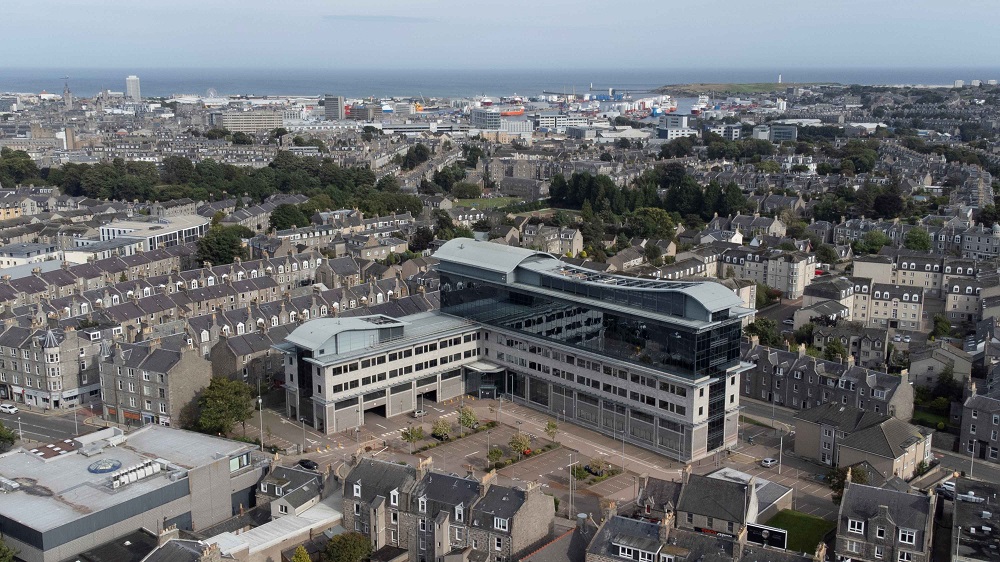 APAM Ltd – the UK real estate asset and investment manager – has instructed Knight Frank to market Talisman House for £19.5 million, reflecting a net-initial yield of 11.77%. A deal for the building could trump the sale of Neptune Energy's headquarters in the city earlier this year, which was marketed for £15.25m.
---
---
Comprising of more than 96,000 sq. ft. over six storeys, Talisman House is let in its entirety to Repsol Sinopec Energy UK. Sinopec and Repsol acquired stakes in Talisman Energy – the original occupier of the building – in separate deals during 2012 and 2015, respectively.
The Holburn Street building was developed in 2000 and over the last three years Repsol Sinopec Energy UK has undertaken rolling refurbishment programmes, including recently incorporating state-of-the-art integrated operating centres. The company is also involved in a partnership to develop a large-scale green hydrogen facility on Orkney from its Aberdeen base, underlining its commitment to the North Sea.
The sale is a further sign of the recovery in Aberdeen's commercial property market, following the pandemic and subsequent volatility in oil prices. Knight Frank's analysis found that take-up doubled between the second and third quarters of 2021, while Royal Dutch Shell recently announced its plan to relocate to the Silver Fin building, near Talisman House, and BP has committed to space at Aberdeen International Business Park in Dyce.
---
---
New £800,000 solar scheme for Aberdeen in net zero drive
An ambitious solar energy scheme which will help power two of the main service reservoirs supplying water to Aberdeen has been completed.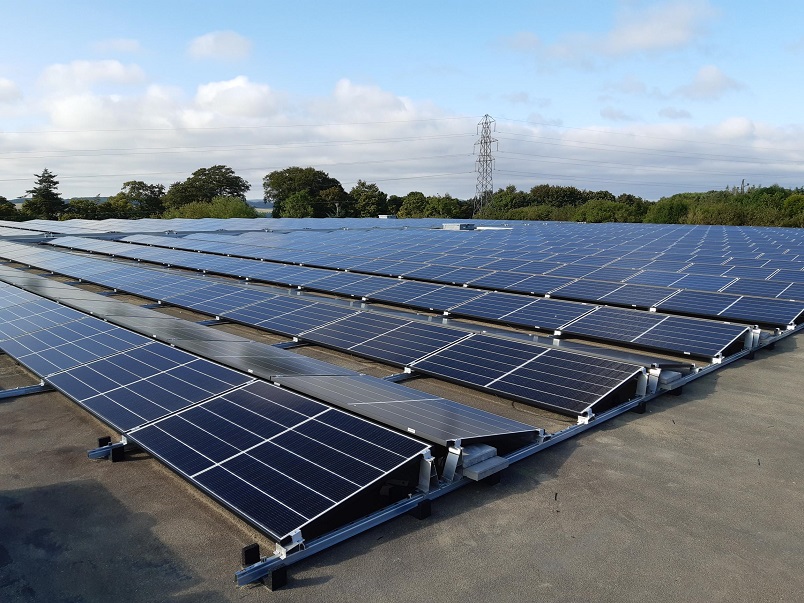 The scheme, located in Cults, will support Scottish Water's 2040 net zero emissions target and has seen over 1,700 solar photovoltaic (PV) panels with a generating capacity of 0.52 GWh of energy each year installed at the site.
---
---
The carbon-reducing technology – which works by converting light into electricity using semi conducting materials - will offset one sixth of the electricity needed to operate the facility.
Scottish Water Horizons, the public utility's commercial subsidiary, invested £800,000 to boost the green credentials of one of Scottish Water's largest energy consuming assets, which pumps water to homes across Aberdeen City.
The scheme will also help cut the carbon footprint of the site by around 120 tonnes of CO2 each year – the equivalent of offsetting 435,000 miles from the average passenger car.
The project brings the number of solar panels installed on Scottish Water sites to date to over 40,000, generating a combined total of 10MW of energy, as the water company strives to become a zero-carbon user of electricity.
---
---
An electric vehicle (EV) charging point has also been included as part of the green scheme to support the transition of Scottish Water's fleet of vans away from fossil fuels to clean energy.
The Cults site joins a portfolio of almost 80 water and waste water treatment works which are now either self-sufficient or partly sufficient in generating their own power requirements.
Renewable energy experts Absolute Solar and Wind delivered the project whilst adhering to Covid guidance.
Scottish Water has committed to reach net zero carbon emissions by 2040, with an interim target to host or self-generate three times its annual electricity consumption by 2030.
energystore named as National Building and Construction Awards finalist
Clydebank-based manufacturer servicing the Scottish insulation market energystore has been selected as a finalist for the National Building and Construction Awards 2021 in the innovation category.
Garry Campbell, business development manager, told SCN: "Over the last few years, we have seen our non-combustible TLA flooring solution used all over the UK and Ireland in many iconic projects including the Battersea Power Station, Victoria Hospital Glasgow, care homes, NHS, Education, and house building.
"With the help and support of our mixing partners and approved installers architects and contractors are specifying TLA as a standard in their projects and taking advantage of its features as a lightweight cost-effective flooring solution."
MAPP appointed to manage Hillington Park by Frasers Property
Frasers Property UK has appointed commercial property management specialists, MAPP, to handle all facilities and property management services at Hillington Park, Scotland's largest trading estate.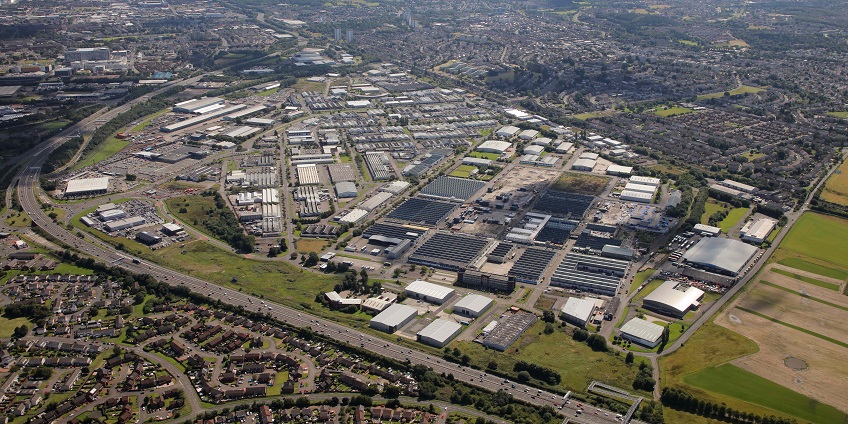 The appointment, which consolidates property management services across Frasers Property's UK business parks portfolio, commenced at the beginning of September and comes on the back of several recent development announcements at Hillington Park, including completion dates for the 133,000 sq ft West 100 & 200 project and the start of the £1.9 million redevelopment of warehousing facilities at Carnegie Road.
MAPP is a market leader in the management of commercial and mixed-use property, managing around £13.2 billion of commercial property and 8,500 occupiers throughout the United Kingdom for a variety of leading funds, REITs and other investors in Real Estate. The company employs 470 people across six offices across the UK in Bristol, Birmingham, Glasgow, London, Manchester and Newcastle.
Current occupiers at Hillington Park operate in a wide range of sectors including transport & last mile logistics, automotive, construction services, manufacturing, engineering, retail, technology and the public sector.
Bellway makes paw-fect donation
Canine Concern Scotland Trust has been given a fundraising boost by Bellway Homes Ltd (Scotland East).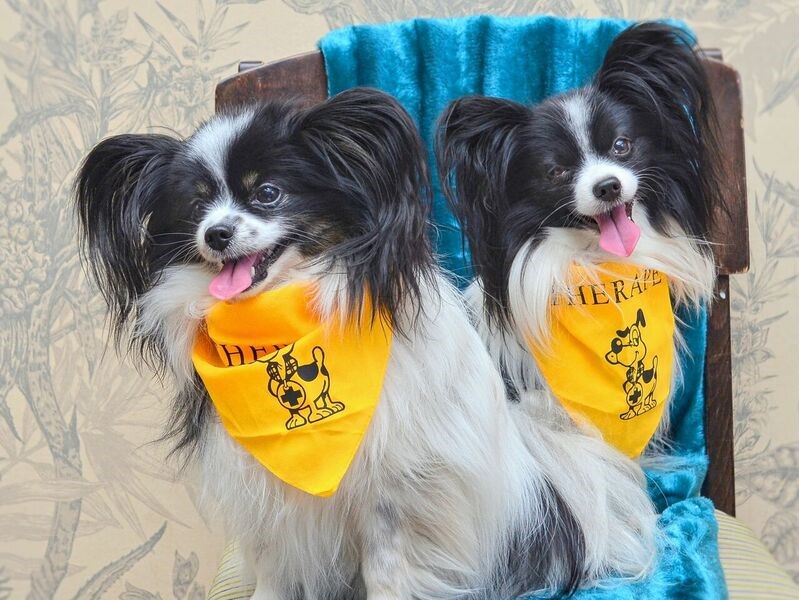 The housebuilder donated £200 to the Scottish charity which organises dog visits to schools and community groups, enabling patients or others isolated from normal association with pets to enjoy the therapeutic value of spending time with man's best friend.
The money will help fund travel costs for volunteer co-ordinators who go out and assess whether dogs are suitable as Therapets® and tutor their owners in what to expect when visiting hospitals, hospices, universities, prisons, day centres and nursing homes.
The charity currently works with more than 1000 volunteer dogs and eight cats but they are looking to recruit more to deal with the demand for their services.
Lynn Pringle, sales director, Bellway Homes Ltd (Scotland East), said: "Canine Concern Scotland Trust do an absolutely wonderful job and we are delighted to help. Anyone who has a dog or cat will say how much they relied on their pet during lockdown and they are fantastic for lifting the spirits of people especially those in hospital or feeling lonely."
Mactaggart & Mickel announces 44 new Greenan Views homes
Homebuilder Mactaggart & Mickel has announced the launch of Phase 3 of its popular coastal development, Greenan Views in Doonfoot, Ayrshire, coming later this year.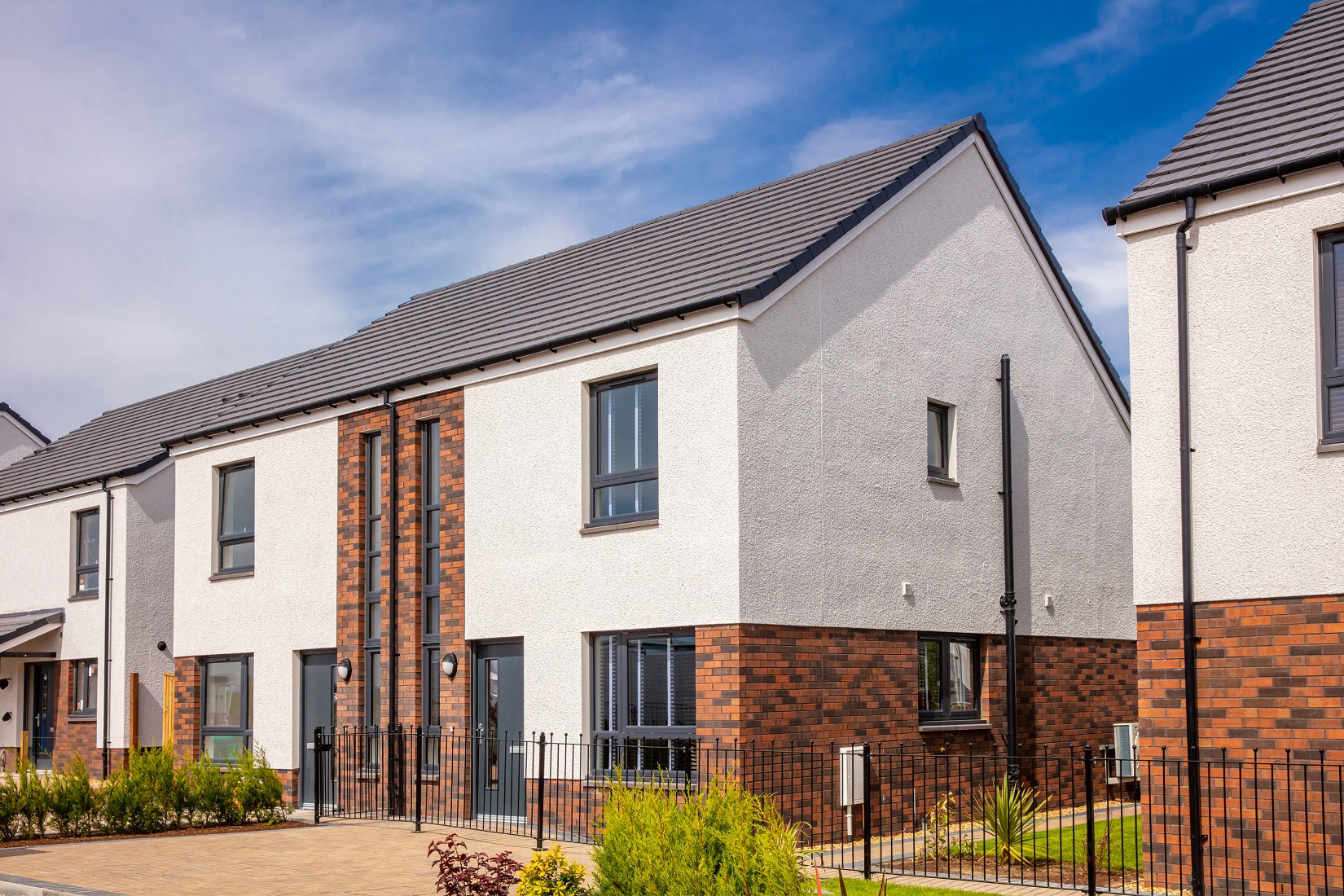 44 new homes will be built at the location, which offers views from the west coast across to Arran. The mix of homes from three bedroom semi-detached, to four and five-bed detached villas will include the popular three-bedroom detached Bryce, the four-bedroom detached Miller and five-bedroom detached Telford, with the first release of homes planned for mid-November.
Regeneration works to Prestonpans Memorial Square
Work has begun on alterations to Prestonpans War Memorial Square.
Following work to restore the World War One War Memorial led by the Local Area Partnership and Community Council in 2018, work on a second phase of improvements gets underway this month on this important part of Prestonpans High Street.
Supported by the Scottish Government's Town Centre Fund and following a design competition that involved a judging panel from the Community Council and the Royal British Legion, Rankin Fraser Landscape Architects have been appointed by East Lothian Council to oversee the project.
Rankin Fraser's successful competition submission aims to improve the setting of the memorial by repairing the surrounding walls, renewing paving and improving seating, and providing new space for commemoration and local heritage interpretation. The proposals also include the removal of the 1950s viewing platform in favour of new openings in the existing walls so views of the Forth can accessed by anyone.
Research carried out by the Community Council has identified local people who died during conflicts who are not currently commemorated locally. An important feature of the site will be new stone plaques to commemorate the fallen of the area.
The joint vision for the site is that it can become a focal point for the High Street, hosting events and markets as well as being a safe, comfortable space to rest and spend time.
Works have started in October 2021, beginning with the demolition of the viewing platform. The work will then pause to accommodate the usual Remembrance Day commemorations, before restarting later in November. The memorial was originally dedicated in spring 1922 and plans are being made for an official reopening of the square to coincide with the memorial's centenary.
Since the Preston Seton Gosford Area Partnership established its Great Place - Heritage Connections Project (known locally as "Salt of the Earth") with funding from the National Lottery Heritage Fund, community groups have been working together with the council to identify and celebrate the important natural, cultural, and physical heritage in their area.
Through Salt of the Earth's work, the Area Partnership wants to underline the sense of local pride the heritage of the area gives, recognise its potential to bring people and communities together, raise ambition for the area, and reduce inequalities and social exclusion. They believe that everyone in the area should have the opportunity to experience and be inspired by heritage.
As a result of this partnership approach, East Lothian Council has been able to secure significant additional capital funding for Memorial Square and other heritage assets identified, including Preston Tower where works are already underway and at Prestongrange where preparatory works are underway for a new engine shed to house some of the museum, a volunteer base, and the regeneration of the former bathhouse.
Historic Aberdeen landmark to be restored
A fountain in one of Aberdeen's most popular parks is being restored to its former glory by the city council and community partners.
The £130,000 project will include the repair of stonework and will bring the A-Listed fountain in Victoria Park on Westburn Road back into working order.
Funding came from the council's Common Good Fund, Aberdeen City Heritage Trust, and FCC Communities Foundation.
Renowned Aberdeen architect J.B. Pirie designed the fountain as one of his earliest projects. The fountain comprises of a central stem featuring several drop bowls and multiple water jets, all sitting in a granite ringed basin.
The fountain is constructed from stone quarried in the region in the 1870s and contains 14 different types of granite in all.
The work is expected to take around eight weeks.
Four homes expected to be demolished after Ayr explosion
Four homes caught up in an explosion in South Ayrshire this week are likely to be demolished and 35 others remain cordoned off, the council has revealed.
A family of four remains in hospital after the blast in the Kincaidston area of Ayr on Monday, the cause of which is still being investigated. A cordon has been placed around the site while structural engineers determine which properties are safe.
Some of the houses have varying degrees of debris on or around them and some are in close proximity to the site of the explosion. South Ayrshire Council said four of the properties within the cordon are likely to be demolished due to the damage caused.
To date, 46 homes have been deemed safe enough for residents to return.
Due to the extent of the blast, properties outside the cordon were also damaged, including four which will require extensive repairs before residents can return, the council confirmed. Other properties have been damaged by debris and some homes are not safe to access due to broken windows and debris both inside and out.
The council said its neighbourhood services groups are on site assisting emergency services in removing the wreckage from the wider area.
Teams are also working to ensure residents displaced by the incident are returned home as soon as possible.
A woman, 43, and a 16-year-old boy are being treated at Glasgow Royal Infirmary, a 47-year-old man is being at the city's Queen Elizabeth University Hospital and an 11-year-old boy is at the Royal Hospital for Children.
Council leader visits Airdrie housing development
North Lanarkshire Council leader Jim Logue, visited the Orrs development site in Airdrie, to view the progress of the project which will deliver a mix of new housing and commercial units for Airdrie.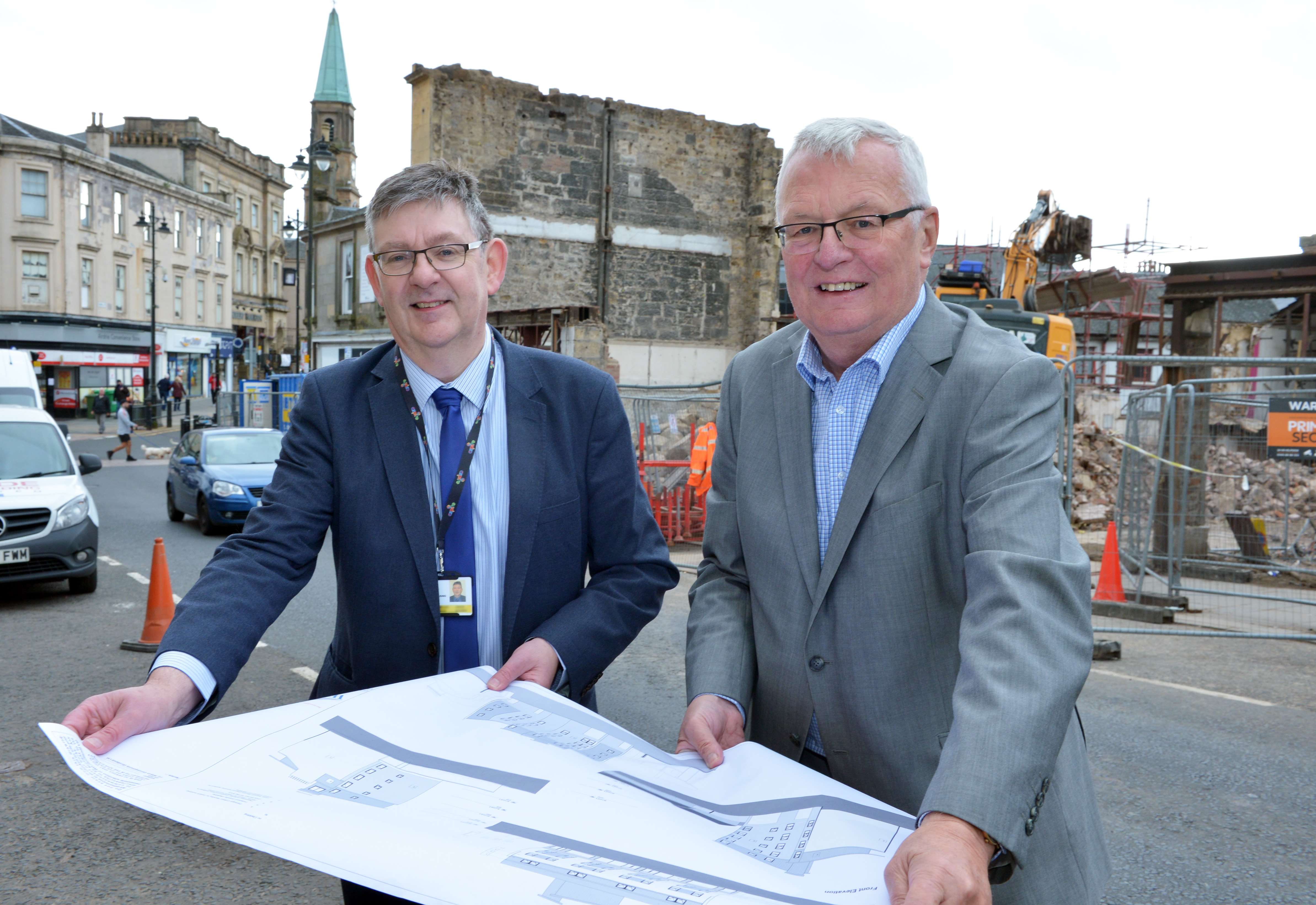 This development forms part of the council's vision to redesign and repopulate its town centres to vibrant places with mixed-use spaces which maximise social, economic and environmental opportunities.
Demolition of the old building began on site last month and is expected to take around two months to complete, with the new build project planned to get underway in November and be completed by autumn 2022.
Following committee approval, the council entered into a conditional missive agreement with Wilson Developments Ltd to purchase 20 completed new build flats, as part of our new council housing supply programme, and 2 commercial units on the ground floor.
The new residential accommodation, which includes lifts, will comprise 8 one-bedroom and 12 two-bedroom flats and transform this site into a thriving space for community living.