Building Briefs - October 22nd
Urban Union releases next phase of homes at Pollokshaws Living
A selection of 10 one and two-bedroom homes has now been released at Pollokshaws Living in Glasgow's Southside by regeneration specialists Urban Union.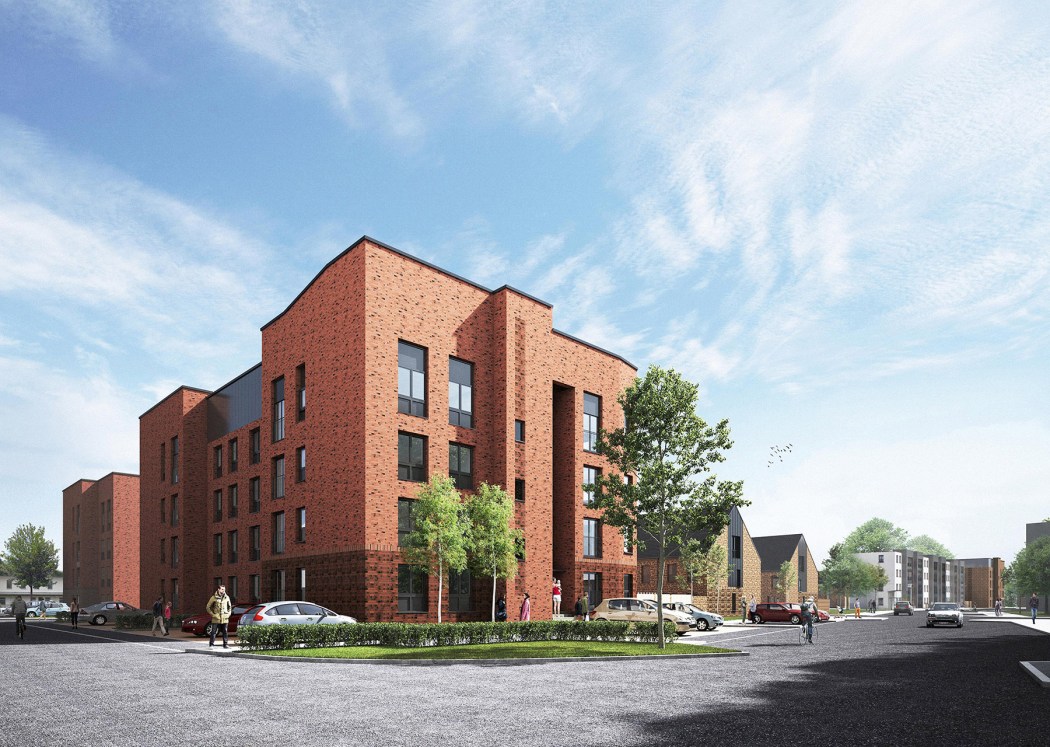 Part of a development of 137 homes, each new property comes equipped with all the necessary features for contemporary lifestyles, including fully integrated kitchens, plenty of storage space and airy living areas suitable for a wide range of property hunters. All properties at the development benefit from Urban Union's trademark features of high ceilings, long windows and built in storage.
---
---
Set to complete in 2023, Pollokshaws Living is part of the wider Transforming Communities: Glasgow programme, which aims to provide sustainable mixed tenure communities by providing new housing, community facilities, green space and, where appropriate, commercial units.
Urban Union will continue expanding its offering at Pollokshaws Living and across Scotland. A range of one, two, three and four-bedroom homes will also soon be available at its Laurieston Living development in Glasgow and its Pennywell Living development in Edinburgh.
Stirling approves £1.5m for essential works on two rural bridges
Councillors have approved £1.5million additional funding for essential works to two bridges in rural Stirling.
---
---
A Special Meeting of Stirling Council yesterday backed proposals to utilise council reserves to deliver essential structural improvements on both the Branshogle and Catter Burn bridges, which are currently closed.
Branshogle Bridge suffered a partial parapet collapse following a period of heavy rainfall on 19th February of this year, resulting in its closure. Since the closure of the Branshogle Bridge, engineers have been working with stakeholders, including regulatory bodies, consultants and contractors to ascertain the most appropriate process to repair the bridge.
The council is in the final stages of the tendering process and anticipate appointing a contractor shortly. Further community engagement sessions are planned to provide updates.
The parapet wall on Catter Burn Bridge on the A809 south of Croftamie collapsed on 30th September, resulting in the need to close the bridge as an essential safety measure. Engineers are currently assessing the extent of works required to be undertaken to repair the bridge, and community meetings are being arranged to discuss the works and the impact of the closures. Local diversions are in place.
---
---
Race for space as houses preferred over apartments
New data released today by NHBC shows that detached houses now make up the largest proportion of new home registrations in the UK, as demand for more space increases.
In Q3 2021, 36% of new homes registered to be built were detached, vs. 28% in Q3 2020, and are now at their most popular since Q2 2002. The data shows a significant shift away from apartments, making up just 13% of new home registrations in Q3 2021, falling from 29% in the same period last year.
---
---
Total new home registrations were up by 14% to 33,779 in Q3 2021 (29,566 in Q3 2020). 10 out of 12 UK regions saw increases in new home registrations in Q3 2021. The highest rises were in the East Midlands (103%), North East (86%) and Yorkshire & Humberside (63%), with the only fallers being London (-78%) and South West (-1%).
New home completions were down 5% to 31,908 in Q3 2021 (vs 33,600 in Q3 2020) which reflects the post-lockdown recovery that we saw last year.
North Berwick High Street works delayed
Work due to start on temporary widening of pavements and improved pedestrian access on the east side of the High Street, North Berwick has been delayed due to a shortage of required materials.
Environment spokesperson at East Lothian Council, Cllr Norman Hampshire, said: "Trades and contractors across the country will be all too aware of shortages of assorted building materials and supplies in recent months. The council has secured enough to begin these works but rather than starting and then possibly having to stop to await further supplies, our Roads Services team have decided to wait for all materials to be available to enable the work to be carried with minimal disruption."