Building Briefs - October 27th
Stonehaven Flood Protection Scheme wins Scottish Silver Green Apple Award
McLaughlin & Harvey's Stonehaven Flood Protection Scheme site has won a Scottish Silver Green Apple Award for enhancing environment and protecting the otter and other wildlife and their habitat.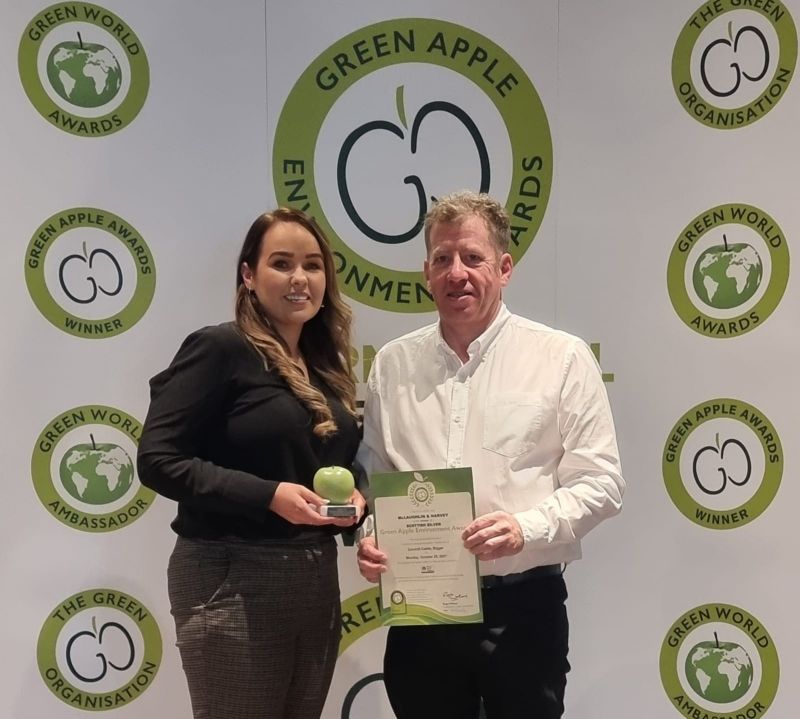 The scheme is designed to protect homes and businesses which have previously been badly affected by flooding events around the River Carron.
---
---
It is designed to provide a 0.5% chance of occurrence, including an allowance for climate change, and a safety margin catering for uncertainties.
The project includes the alteration of five bridges along the River Carron, removing, replacing and raising the Red Bridge and Green Bridge, removing, refurbishing and reinstating the White Bridge in a raised position, replacing the Bridgefield Bridge parapet with a reinforced glass type material, and raising and widening the Beach Bridge.
Works also include the construction of flood walls between the Red Bridge and the river mouth, and the island downstream of the Green Bridge will be removed.
As well as, the installation of two higher capacity culverts on the Glaslaw Burn and a new culvert under the gardens of Cameron Street.
---
---
Cairngorm Group vows to support young people in conjunction with DYW Inverness & Central Highland
Cairngorm Group has become the latest business in the Highlands to partner with Developing the Young Workforce Inverness & Central Highland (DYWICH) to sign the Young Person's Guarantee.
Under the scheme, the firm – which specialises in the installation of windows, kitchens, conservatories, and solar panels – will formalise its 30-year involvement with schools in the area to provide both traditional and modern apprenticeships to school leavers in the region.
---
---
The Scotland-wide Young Person's Guarantee, administered locally by DYWICH, asks businesses to commit to supporting 16-24-year-olds as they transition from education into the world of work.
Chris Dowling, director of Cairngorm Group and chairman of DYWICH, said: "We're delighted to have signed the Young Person's Guarantee, to provide new routes for young people to learn traditional trades.
"When I left school in 1997, my friends who went into the trades were looked down on – even laughed at – for choosing that route instead of going to university. In the years since, there has been a significant lack of investment across the country in apprenticeships – and we've seen during the pandemic that a lot of older tradespeople have decided to retire, causing shortages across construction industries.
"By signing up to the Young Person's Guarantee, we're not only supporting young people in our local community – but we're also safeguarding the future of our industry by ensuring that the Highlands is producing world-class tradespeople of the future."
---
---
Under the Young Person's Guarantee, businesses are asked to make up to five pledges to support young people in their community.
Businesses interested in signing up for the Young Person's Guarantee can find out more at www.youngpersonsguarantee.scot or can contact DYWICH for more information at www.dywich.co.uk.
Mental health charity moves to McLellan Works
UK mental health charity, the Mental Health Foundation, is to become a flagship tenant in McLellan Works, Glasgow's newest, innovative mixed-use development.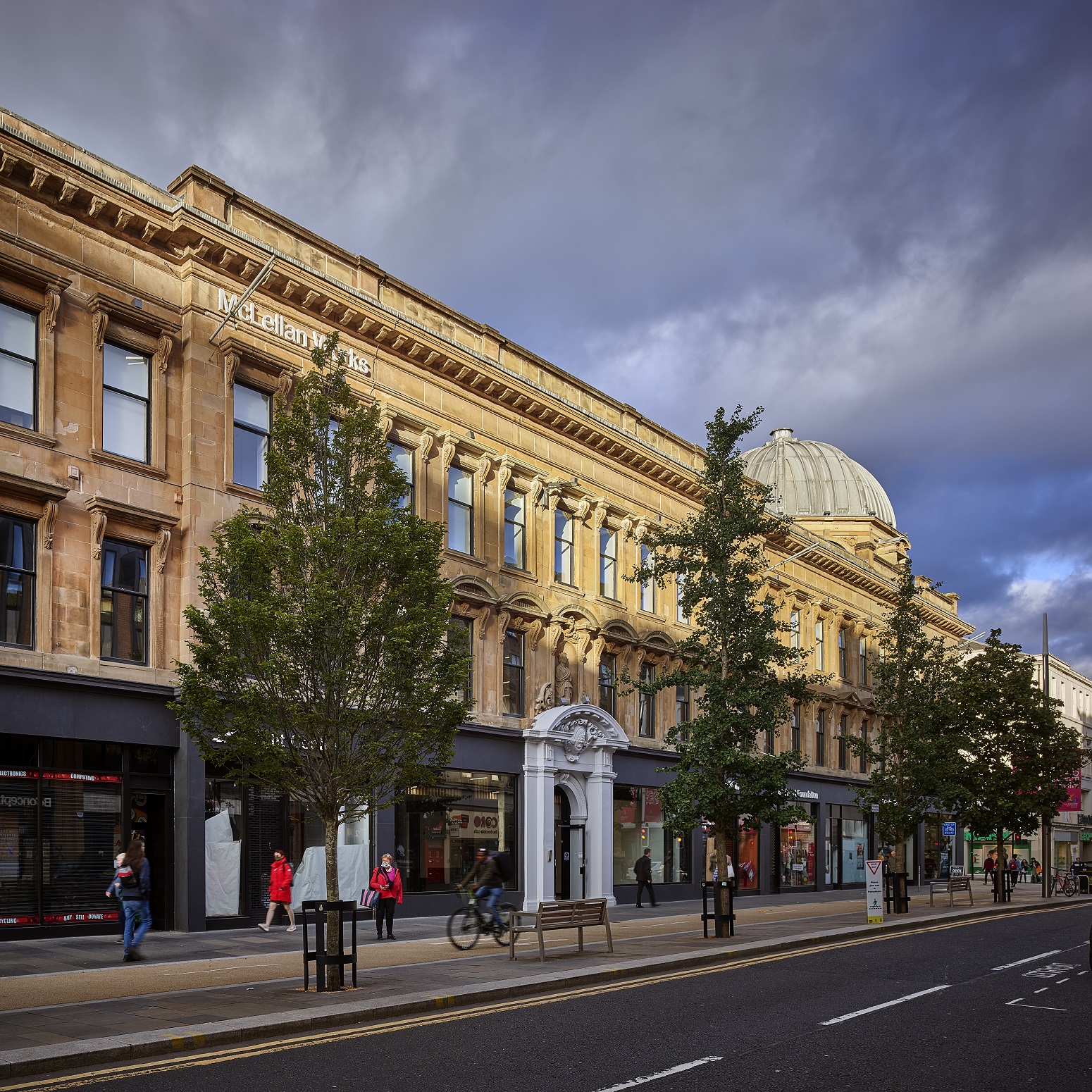 The development, recently completed by Bywater Properties, is transforming Sauchiehall Street in the city centre by creating a space built around renewable energy and a range of practical sustainability initiatives.
The Mental Health Foundation's Scotland team and its visitors will be able to enjoy beautiful, well-designed, sustainable spaces created for the office tenants, in an environment designed for all day working and living. The team will be moving into a space of over 4000 sq. ft. on the building's first floor enabling the Foundation to establish a vibrant, functional and welcoming environment for their important work.
Daniel Mead, head of asset management at building owners Bywater Properties, said: "Bywater Properties is proud to have created McLellan Works as a dynamic place in which to work, collaborate and socialise. We're especially pleased that the Mental Health Foundation will soon be carrying out its vital work helping people to understand, protect and maintain good mental health from Glasgow's most exciting and creative new workspace.
"They're just one of the many new organisations bringing innovation and energy back into Glasgow's city centre. Our new tenants are already enjoying the results of this sustainably-led redevelopment and its place at the heart of Glasgow City Council's Avenues Project."