Building Briefs – October 31st
New whisky design and manufacturing facility opens in Stirling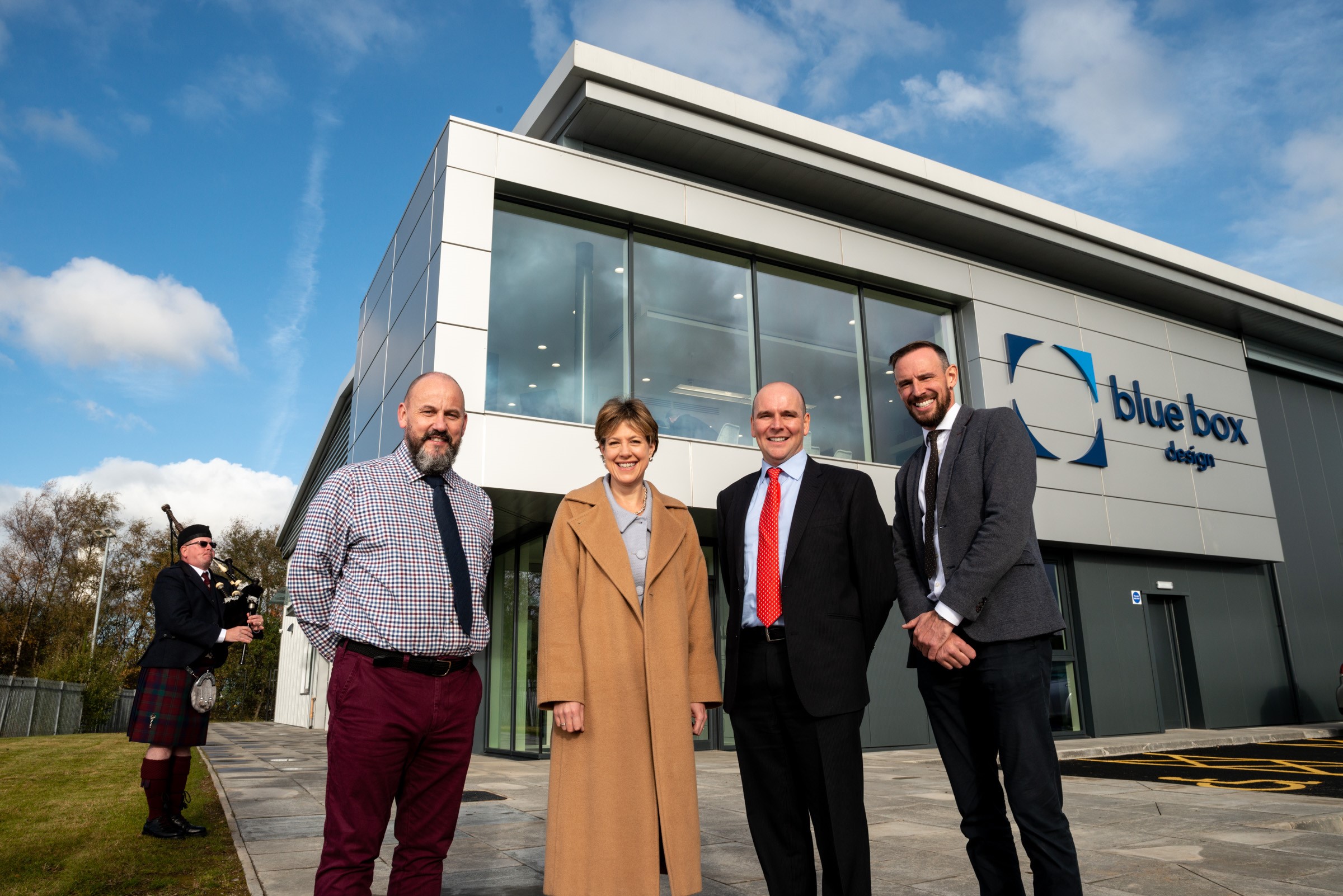 Blue Box Design's new state-of-the-art design and manufacturing facility has been officially opened by Karen Betts, chief executive, Scottish Whisky Association.
A specialist designer and manufacturer of bespoke presentation boxes for Scotch Whisky and luxury products, Blue Box Design received Regional Selective Assistance through Scottish Enterprise for the £3 million project which will create an additional 10 jobs over the next four years.
---
---
Blue Box Design is a subsidiary of Port Glasgow-based premium drinks industry supplier McLaren Packaging which employs over 150 staff with annual revenues in excess of £20m.
The new facility was in inspired by McLaren Packaging's late founder and packaging innovator Jim McLaren.
Another solid quarter for Edinburgh office market
Research by commercial property consultancy CBRE Scotland has revealed that office market activity in Edinburgh in the third quarter of 2018 has remained similar to the second quarter and is up 28% on the same quarter in 2017.
---
---
Figures show take-up for Q3 2018 was approximately 272,000 sq ft, a decrease in take-up from Q2 2018 although the letting of 525 Ferry Road to Edinburgh Palette in Q2 accounted for the majority of the difference in figures.
City-wide Grade A take-up was 126,407 sq ft - over half of the total Grade A take-up for the year-to-date, which is sitting at just over 252,000 sq ft. This does however fall somewhat short of the total Grade A take-up for 2017 at 525,529 sq ft, although the lack of available Grade A space is undoubtedly an influencing factor.
CBRE was involved in 96,125 sq ft of Edinburgh office transactions (35%) including the pre-letting of over 55% of Capital Square on Morrison Street to legal firms Pinsent Masons and Brodies LLP.
Other notable deals include the letting of two new offices for Psigma Investment Management Limited at the Capital Building on St Andrew Square (3,615 sq ft) and 40 Torphichen Street (3,684 sq ft), and the remaining suites at 1 Lochrin Square to existing occupier Spaces and CTRIP (18,887 sq ft).
---
---
Total Edinburgh supply remains at a critically low level, with just 1,294,413 sq ft available at the end of Q3, a slight increase (10%) on the available space from the same period in 2017, which stood at 1.17 million sq ft across all quality types, city-wide, although this is primarily due to the addition of second-hand, out of town accommodation. This availability figure drops even further to 326,000 sq ft for city centre Grade A space.
Official opening for Inverclyde's 'Old' Lady
One of the oldest of Inverclyde Council's primary schools has been officially reopened after undergoing a multi-million refurbishment.
Lady Alice in Greenock has been transformed following the year-long £3.8 million project.
The original 1937 exterior of the building has been retained while the inside has been completely reworked and modernised and a new reception area added.
A lift has been installed alongside the latest classroom teaching technology while the school boasts a hi-tech audio and lighting system in the assembly hall.
The project was delivered by Clark Contracts.
Lady Alice is the latest school to undergo a complete refurbishment as part of Inverclyde Council's £270m investment in its school estate.
First power milestone reached for Kincardine wind farm
Kincardine Offshore Windfarm Ltd (KOWL) has confirmed that the first turbine has started generating power from what will be the world's largest floating offshore wind farm.
Responding, Fabrice Leveque, senior policy manager at Scottish Renewables, said: "Floating offshore wind power provides a way to tap the enormous potential of the world's deeper waters.
"With our incredible offshore wind resource and established offshore supply chain, Scotland has a unique opportunity to reap the economic benefits of this emerging technology, and today's announcement shows we're now taking great strides towards doing that."
National Awards for highest-performing construction companies and suppliers coming soon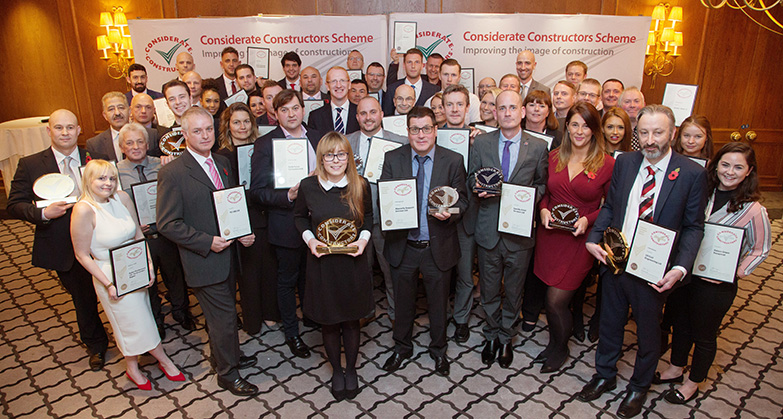 The highest performing Considerate Constructors Scheme registered construction companies and suppliers are preparing for the 2018 National Company and Supplier Awards.
The Awards will take place on 15-16 November at the Royal Institute of British Architects (RIBA) prestigious landmark headquarters in central London.
Every company and supplier registered with the Scheme had their performance against the Scheme's Code of Considerate Practice assessed between 1 August 2017 and 31 July 2018. Only the very highest performing have now been selected to be eligible to win this year's prestigious awards.
Industry leaders, Brian Berry (chief executive at the Federation of Master Builders) and Shaun McCarthy OBE (chair of the Supply Chain Sustainability School) will be announcing whether each winning company or supplier has received a Bronze, Silver or Gold Award for their achievements. Runners-up and the winners of the highly acclaimed 'Most Considerate Company' and 'Most Considerate Supplier' awards will also be announced at the ceremonies.
Peebles flood study options on show
The latest flood study consultation event takes place in Peebles next week.
The exhibition will be held in MacFarlane Hall at Peebles Parish Church on Tuesday 6 November from 12noon to 8pm.
It will give the chance for local residents to find out more about the flood study process, the flood risk posed to Peebles and to comment on potential measures that could be taken forward to reduce the risk of flooding in the town.
Members of Scottish Borders Council's project team and Scottish Water will be in attendance to answer any queries.
Aberdeen house prices remained static in third quarter of 2018
House prices in Aberdeen and its suburbs remained unchanged in the third quarter of this year, a new report shows.
Aberdeen Solicitors' Property Centre Limited, in cooperation with the University of Aberdeen's Centre for Real Estate Research, has published statistics for the third quarter of 2018 relating to the Aberdeen housing market.
The report also found that the annual house price change in Aberdeen city and its suburbs is -3.9% while the annualised house price change over five years is -2%.
Jamie Robertson, senior solicitor at Blackadders said the figures were encouraging when taken "in context with the looming spectre of Brexit" and that they give "cautious optimism to the North-East as a whole that there is a level of positivity and consistency returning to the oil and gas sector, which in turn, fuels the local housing market improvement".
Minister 'heartened' by innovative Sanctuary Homes project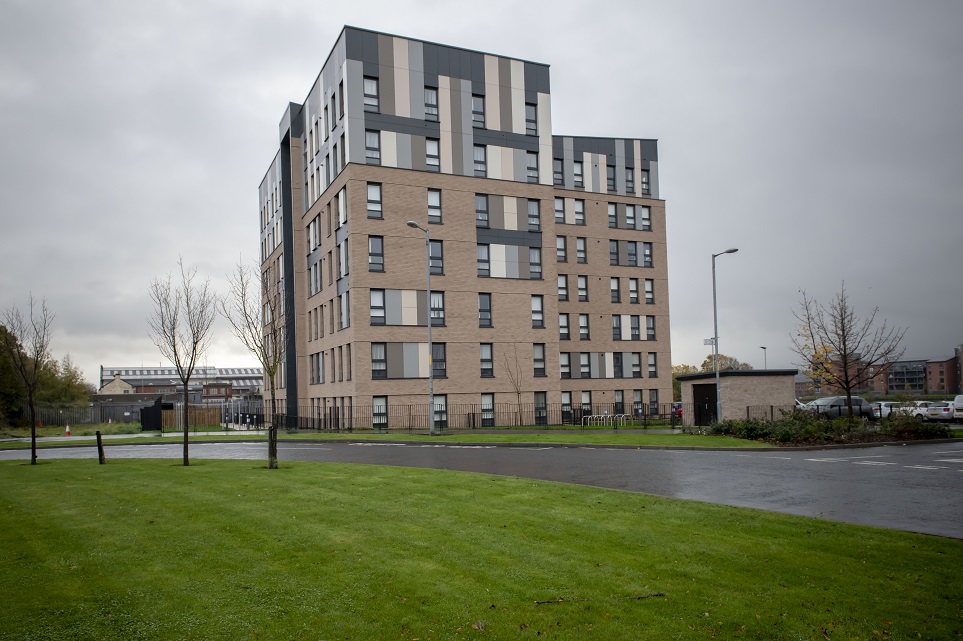 Housing minister Kevin Stewart visited Sanctuary Scotland tenants in Glasgow to hear how they had settled into their new homes.
Mr Stewart took the time to see Sanctuary's seven-storey Ellerslie Crescent project in Yoker, which overlooks the River Clyde.
The £6 million development by Sanctuary Homes is made from Cross Laminated Timber and was completed earlier this year. The project received a £2.6m Glasgow City Council grant.
Residents Mikael Dobbie and Shona Boyd welcomed the minister into two of the 42 flats available for mid-market rent.