Building Briefs - October 5th
Railway upgrade at Garve level crossing
Network Rail is to undertake essential maintenance work at Garve level crossing on the Kyle of Lochalsh railway line, which will require an overnight closure of the main A835 trunk road.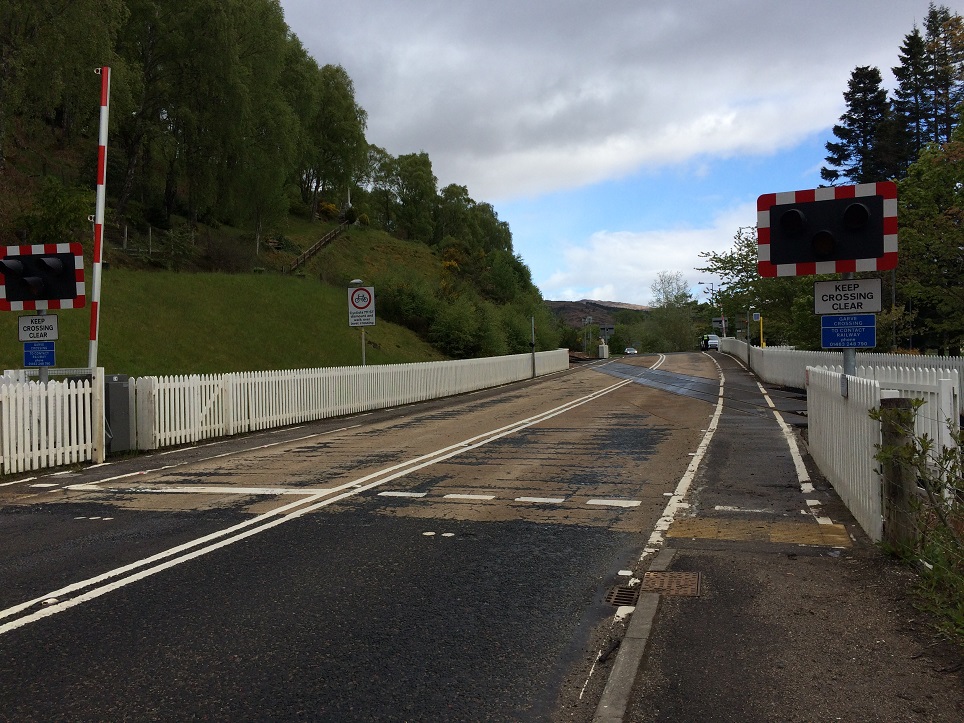 Immediately adjacent to Garve railway station, the upgrade is scheduled over one weekend from Saturday 30 to Sunday 31 October. The existing level crossing is becoming life expired and will be lifted out then replaced with new rails.
---
---
The work is part of Network Rail's commitment to maintain and renew over 20,000 miles of track and 6,000 level crossings across its portfolio.
Public asked for views on A82 Tarbet to Inverarnan scheme
A new interactive Story Map will provide updated information regarding the A82 Tarbet to Inverarnan scheme.
---
---
The public are being urged to view the Story Map on the Transport Scotland website to help keep them informed of progress as the project develops.
The Story Map also includes a questionnaire seeking views on the existing route, how it influences travel decisions, and on the proposed scheme itself.
Taylor Wimpey donates lifesaving defibrillator in Dunbar
Taylor Wimpey East Scotland has donated a public access defibrillator (PAD) to the Dunbar Rugby Club to benefit the wider community living near the Hallhill Centre in Dunbar and those using the club.
---
---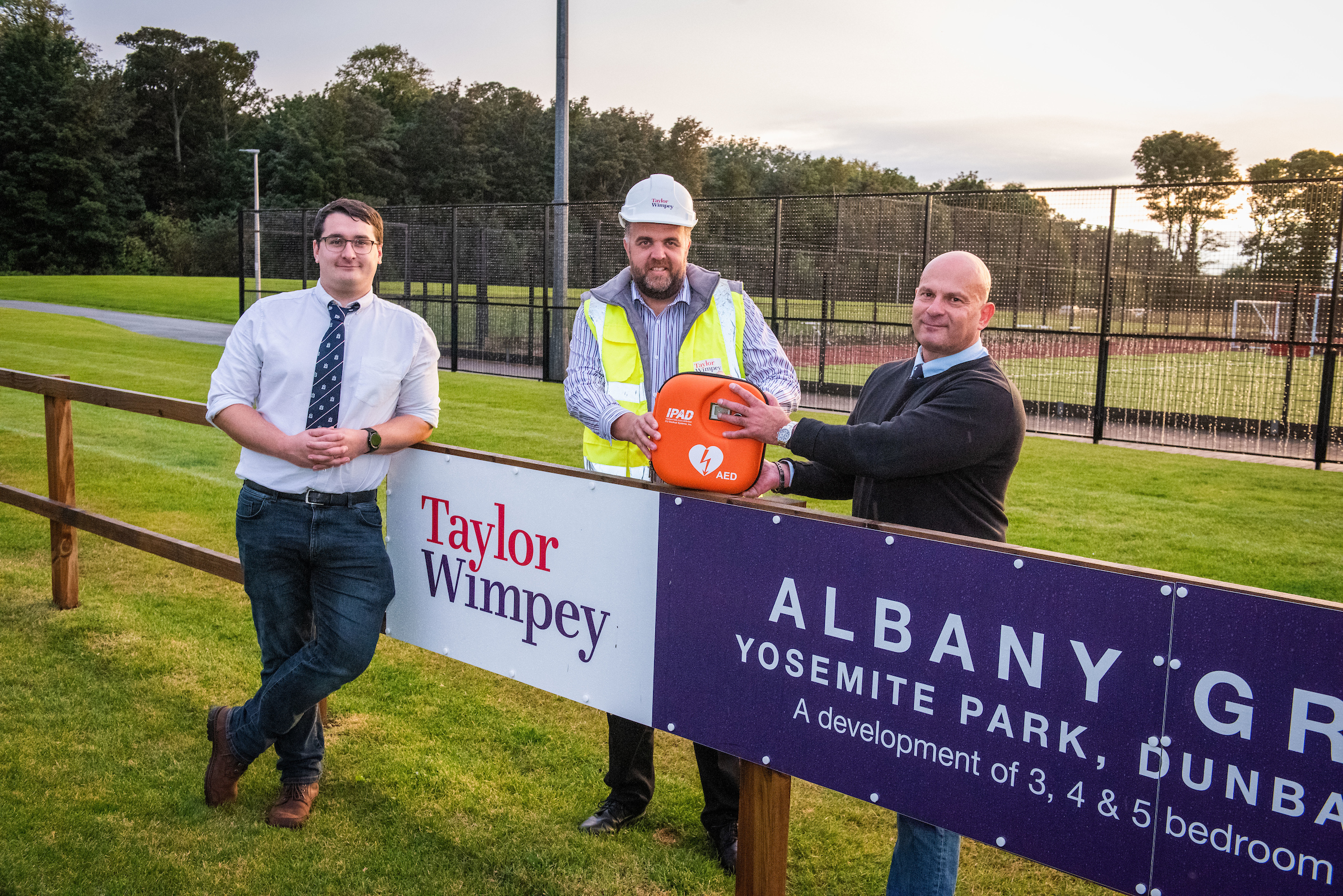 As part of a joint initiative with the British Heart Foundation (BHF), the home builder is donating potentially life-saving PADs to communities around the UK to help people who suffer from an out-of-hospital cardiac arrest.
During 2019, the BHF supported Taylor Wimpey to train its employees in CPR skills and provide every one of their building sites in the UK with a defibrillator.
As part of its commitment to leaving a lasting legacy in the areas in which it builds, Taylor Wimpey is donating the defibrillators to local communities when their developments are completed. Following the completion of its latest phase of development in Dunbar at Albany Grange, and as part of its commitment to East Lothian, the local community in Dunbar is the latest to be gifted a PAD.
---
---
A defibrillator is a portable device that can be used by anyone to help restart the heart when someone suffers from a cardiac arrest and has stopped breathing.
No specific training is needed and the device will only deliver a shock to the heart if necessary. When someone has a cardiac arrest, every second counts. For every minute that passes without defibrillation and CPR the chances of survival decrease by around ten per cent.
Blackwood unveils plans to build 400 homes for disabled people
Independent living provider Blackwood has outlined its bold plans for the next five years, including building 400 homes for disabled people and developing more innovative ideas for healthy ageing.
---
---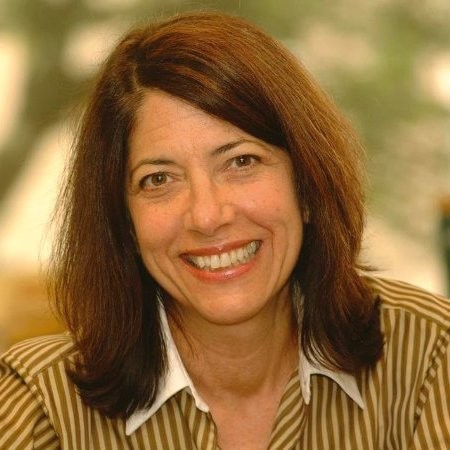 Julie McDowell, Blackwood's chair, told the charity's virtual AGM that its core objective is to support more customers to live life to the full by growing stronger as a sustainable not-for-profit business.
With more than 1500 properties across 29 local authorities, Blackwood said the people who use its services are at the heart of shaping its future. Julie said the new 2021-26 Business Strategy and Five-Year Plan will allow Blackwood to help customers live independently, to keep innovating, while also strengthening its financial resilience.
Thanks to investment in innovation, Blackwood has developed a modern standard for highly accessible housing - combining technology, modern construction, and engagement with people who live with a disability to design and produce beautiful, easy to use homes.
Blackwood can already boast an impressive record of showcasing expertise in design and technology with its CleverCogs digital system, the Blackwood House and the 24/7 Responder Service.
The Business Strategy has three main targets: investing in opportunities for sustainable growth; ensuring excellent stewardship of Blackwood's resources and assets; and achieving consistently high customer satisfaction.
Community to benefit from Miners' Welfare hall upgrade
A South Lanarkshire Miners' Welfare Hall is to be refurbished thanks to funding from the Renewable Energy Fund (REF).
Coalburn Miners' Welfare Charitable Society (CMWCS) will receive more than £65,000 from the fund to facilitate an upgrade to both halls at Coalburn Miners' Welfare.
The CMWCS has a membership of 40 regular volunteers, and has consulted widely in regard to the project to reflect the views of the community it represents.
They are looking to modernise the community space to facilitate events within the village. The halls have not had any major refurbishment for over 20 years other than basic maintenance.
The REF grant of £65,872 will be funded from Kypemuir windfarm which contributes into the REF. CMWCS will also contribute £20,000, with the REF grant dependent on funding also being approved by Galawhistle and Hagshaw Hill Windfarm Trust (£20,000 and £25,000 respectively).
Since 2004, the council has collected and administered Community Benefit funding through Planning and Economic Development Services.
The service is responsible for securing the contributions from developers, advising potential applicants, assessing applications and monitoring projects to ensure that the community benefits associated with each project are delivered.
Processes are continuously reviewed to ensure the best practices in grant provision and monitoring are undertaken to ensure the necessary support is delivered to eligible communities.
Visiting professor to help strengthen the future of engineering
Staff and students are set to benefit from the expertise of one of the UK's leading engineers as the University of Dundee welcomes a new visiting professor.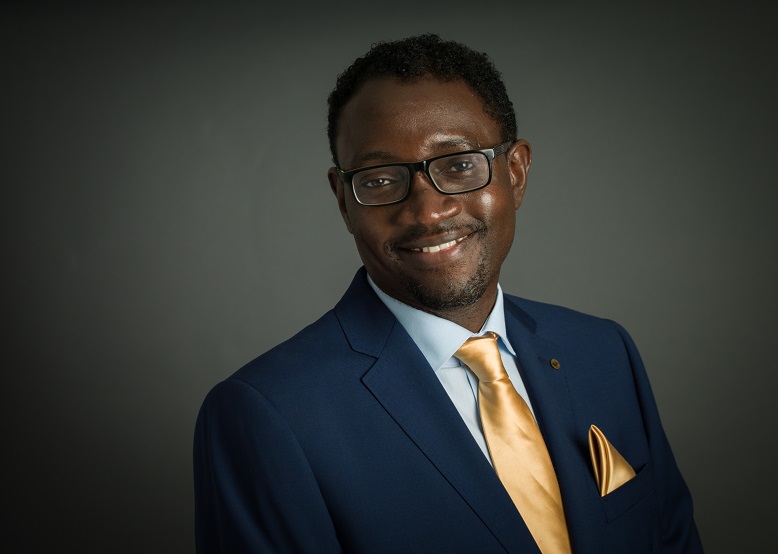 Dr Ollie Folayan, a fellow of the Institution of Chemical Engineers and co-founder of the award-winning non-profit Association for Black and Minority Ethnic Engineers (AFBE-UK), and chair of its Scottish arm, has been appointed as a visiting professor at the University's School of Science and Engineering.
The Visiting Professor Scheme, funded by the Royal Academy of Engineering, aims to utilise the experience of visiting professors to enhance teaching and learning as well as the employability and skills of UK engineering degree students.
Current statistics show the UK engineering workforce consists of only 12% women and 7.8% from BAME backgrounds. In an effort to increase these figures, the School of Science and Engineering will work with Dr Folayan over the course of three years to embed aspects of diversity, inclusivity, teamwork and leadership into the curriculum.
Within his work with AFBE-UK and AFBE-UK Scotland, Dr Folayan has championed a number of successful outreach programmes that aim to empower future generations and promote diversity in the industry.
Through a series of workshops and interactive lectures, he will introduce students to a range of important skills and expose them to role models in a variety of engineering disciplines, providing practical help in preparing them for the job market.
Highland Coastal Communities Fund agrees support for strategic projects
The Highland Council's Highland Coastal Communities Fund Strategic Sub-Committee has agreed to provide over £313,000 of grant support to benefit six community-led projects.
The new fund is designed to support economic regeneration and sustainable development around coastal areas in Highland. The fund is derived from revenue generated by Scottish Government Crown Estate marine assets.
There has been an overall allocation to Highland of £3,034,703, which represents two years of allocations from Scottish Government. Funding will be distributed as the Highland Coastal Communities Fund (HCCF).
The HCCF sub-committee has responsibility for the disbursement of the £355,205.57 ringfenced for strategic projects/local area top-ups as required.
North Highland Initiative has been awarded £30,000 to help deliver a small-scale grant programme for community infrastructure projects in Caithness, Sutherland and Ross & Cromarty.
The grants will focus on projects that support community well-being and resilience and aim to alleviate pressures caused by the increased number of "staycations", specific pressures caused by the NC500, and the impact of Covid on fragile rural communities.
£54,250 has been awarded to the North West Highland Geopark to establish a marine heritage trail along the West Coast from Ullapool to Skerray. Project outputs include - a new website providing interactive digital maps and key information on the marine heritage trail; a trail leaflet, learning resources for local schools, 3 geo-pods providing signage/information points along the trail; a training programme for local businesses about how to capitalise and help promote sustainable tourism.
Association of Northern Trails (ANTs) have been successful in their bid for £67,720 to establish a business case which will allow the charity to apply for major capital funding to improve the trail. Consultants will be procured to carry out a comprehensive community consultation with all community councils, consult and liaise with landowners regarding agreements/consents, audit of the trail, feasibility study, design concepts, business plan, and equalities impact assessment.
A further £30,000 will be going to the Highland Food & Drink Club to promote local food and drinks produce by hosting "Supper Clubs" which will take place in a range of venues throughout the Highlands. The funding will be used to employ a marketing officer to help establish and promote the Supper Club which will aim to provide an opportunity for businesses to network and showcase local produce which in turn will support the local economy.
The Moray Firth Coastal Partnership has been awarded £86,784 towards the employment of a Marine Conservation & Engagement Co-ordinator. The two years post will deliver a range of marine conservation and community engagement work including beach clean ups, community workshops, liaison with businesses and educational work with all primary schools in Highland.
The sixth grant award approved was for £45,000 to Sutherland Outdoor Activities Project towards improvements to cycling and walking trails between Brora and Golspie.
The series of works includes the construction of 2km of new all abilities path sections, maintenance of existing Wildcat Trails and the creation of a skills area for off-road cycling at Rhives.
Applications from Broadford & Strath Community Company and Camuscross & Duisdale Initiative were deferred along with feedback from the Sub-Committee provided.
Park Quadrant Residences show home released for sale
Ambassador Living has reached a major milestone on its flagship development, Park Quadrant Residences, in Glasgow's West End by releasing its four-bedroom duplex show apartment to the market as just four apartments now remain available for sale.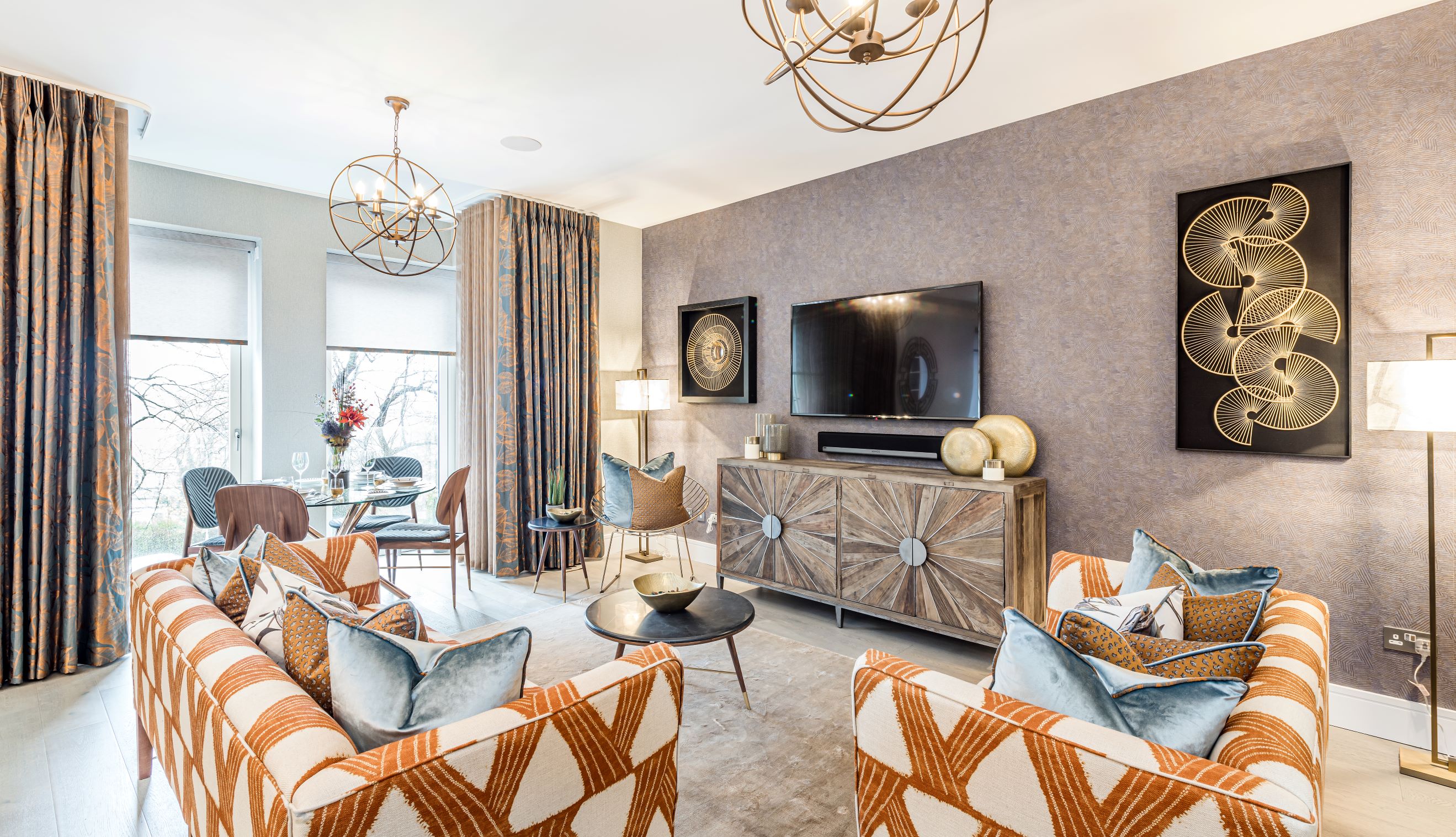 Park Quadrant Residences is situated in Glasgow's historic Park District area, regarded as the finest Victorian townscape in the city and one of the best addresses in Scotland, on the north-eastern edge of Kelvingrove Park.
The development combines bold, modern design with a graceful sensitivity to the area's celebrated 19ᵗʰ Century architecture and landscaping with private gardens and terraces providing versatile outdoor space. Residents will enjoy all the grandeur of a period home with generous room proportions, lofty ceiling heights and feature bay windows, blended with modern amenity such as energy efficient underfloor heating and electric charging points to all private parking spaces.
Chance to help steer Aberdeen's next Local Transport Strategy
A public consultation on Aberdeen's next Local Transport Strategy (LTS) was launched this week.
As part of this, Aberdeen City Council is seeking comment on the current network, strategy and where improvements could be made as well as wider feedback on how transport fits with other aspects of daily life.
The strategy will span the next five years and cover all aspects of transport including walking, cycling, public transport, freight, taxis, motorcycles, car sharing, car clubs, car and van use, parking, maintenance and low carbon fuels.
Framed within the context of existing national and regional transport policies, the strategy will take account of transport's relationship with the wider context including economy, the environment, health, people and communities.
Since 2016, when the last strategy was adopted, the Aberdeen Western Peripheral Route has opened while enhancements to the Aberdeen to Inverurie railway line have taken place.
Further improvements include the launch of the Go ABz smart transport app and the roll out of more cycling infrastructure, hydrogen buses and electric vehicle charge points across the city.
And the forthcoming launch of the Big Issue Sharebike ebike hire scheme, the Aberdeen Low Emission Zone and development of the City Centre and Beach masterplans will also influence thinking on the strategy.
The consultation runs to November 14.
A draft strategy is expected to be ready by autumn 2022 and will go out for further consultation.