Building Briefs - October 8th
Cruden Building lends helping hand to school
Cruden Building has lent a helping hand to King's Oak Primary in Inverclyde by transforming their outdoor play areas and building several new pieces of equipment for pupils to enjoy.
The school is close to Cruden's 137 unit affordable housing development being constructed at James Watt Dock in Greenock on behalf of River Clyde Homes.
---
---
The Community Benefits Team at Cruden worked closely with the teachers and staff to fully establish the exact needs of the school and from this donated materials and built a new and engaging outdoor classroom with log tables and seats to boost the schools outdoor learning space for the children and to improve their shared playground space.
The team also removed overgrown shrubs from the school's planter area and replaced it with new top soil to allow the children to enjoy learning about gardening and sustainability and erected a new fence and gates around the perimeter of the outdoor games area.
The James Watt Dock development is just one of River Clyde Homes' ambitious plans to build over 500 new homes in a five-year period since 2017. The final major development, again being undertaken by Cruden Building, is at St Stephen's in Port Glasgow, due for completion in summer 2022.
---
---
Plans approved for Perth solar farm
A solar farm that could help hook people in Perth up to their own source of renewable energy has been granted planning permission.
The 9.8-hectare farm at Glenfarg, Perthshire, will be the latest addition to the Binn Group Eco Park.
Developer Green Cat Renewables plans to combine the two forms of renewable energy to create a year-long power supply, using wind turbines in the winter and solar panels in the summer.
---
---
HHP unveils new homes on the Isle of Lewis
Iain Macmillan, chair of Hebridean Housing Partnership (HHP), officially opened new homes at Cnoc a Charnain, Shawbost on the Isle of Lewis yesterday.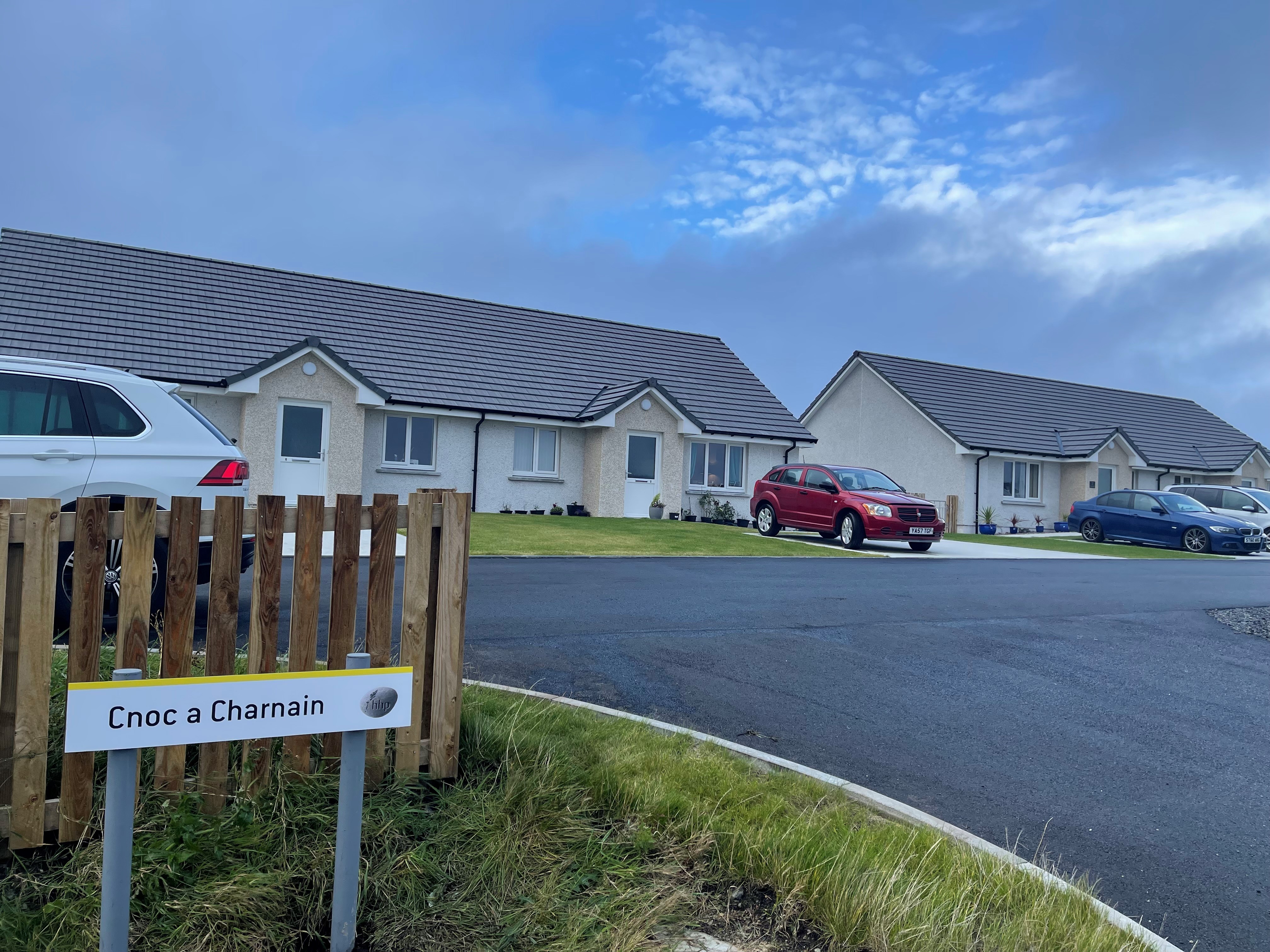 ---
---
Local contractor Calmax Construction Ltd completed four new homes in April 2021 for affordable social rent.
This brings the total number of new homes completed in rural areas to 10 since April 2021 with 48 more rural homes at various stages of the development process.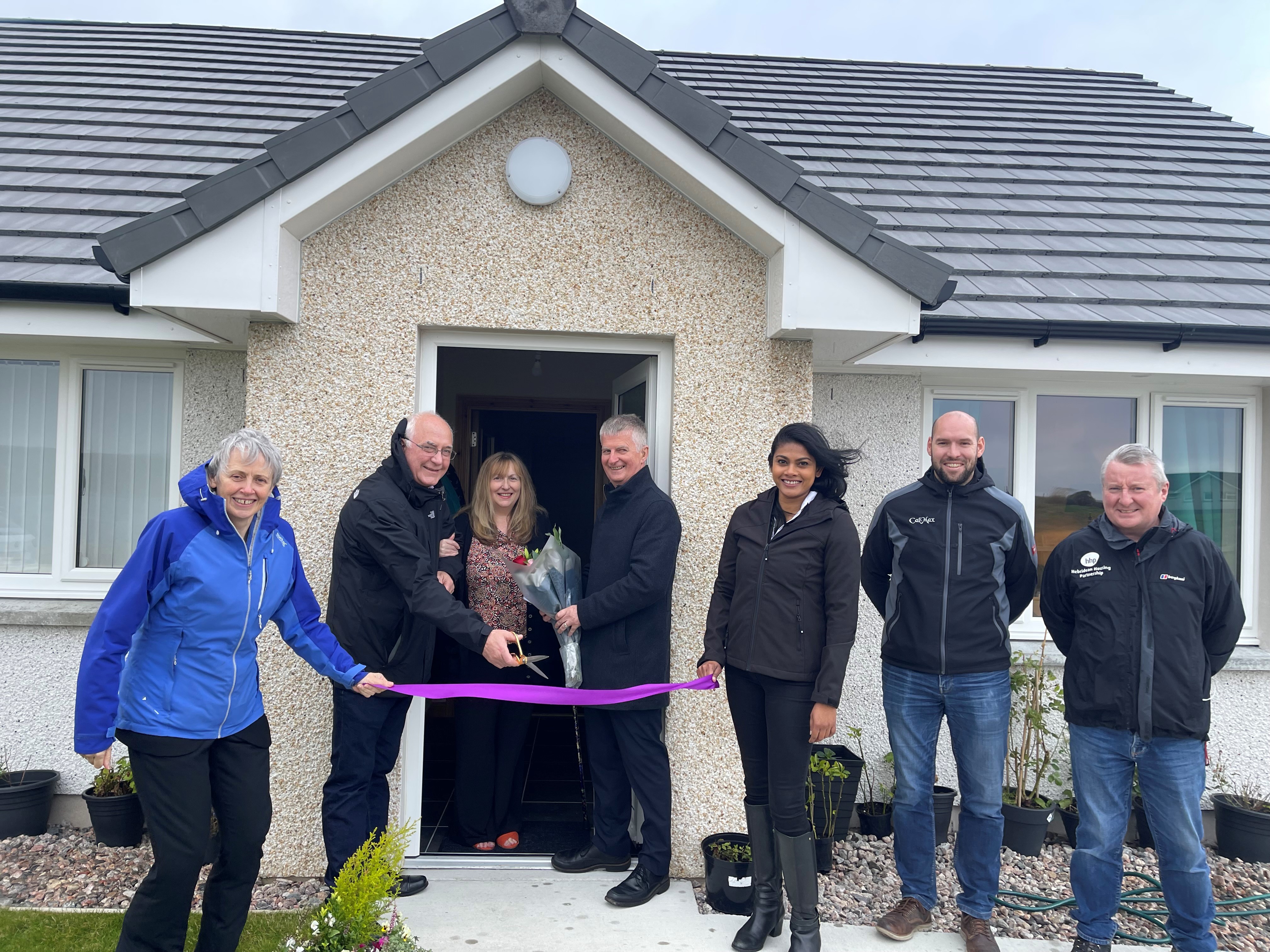 There is currently one 2 bedroom (4 Person) shared equity house available for purchase at Sgeir Ghlais, Breasclete. It is valued at £120,000 for an equity share that will cost between £72,000 (60%) and £96,000 (80%).
New use for former Bathgate arts pavilion
Plans are underway to turn an empty pavilion into a new ice cream shop in Bathgate.
West Lothian Council has approved the £55,000 sale of the building on the corner of Whitburn Road and Dalling Road at the entrance to Whiteside Industrial Estate.
The property was declared surplus as it is not required by the council for service delivery, and has been used for temporary storage since the arts group previously using it left in 2014.
The proposed purchaser plans to apply to change the use of the building and refurbish the premises, so it can be used as an ice cream shop.
The sale, which is subject to terms and conditions, will generate valuable income for the council, which can be reinvested in council assets. There was no community asset transfer interest in the building received at the closing date.
Redundant Leven track to support heritage railways
The Levenmouth rail link project has now completed work to remove the old disused track and redundant infrastructure from the former branch line.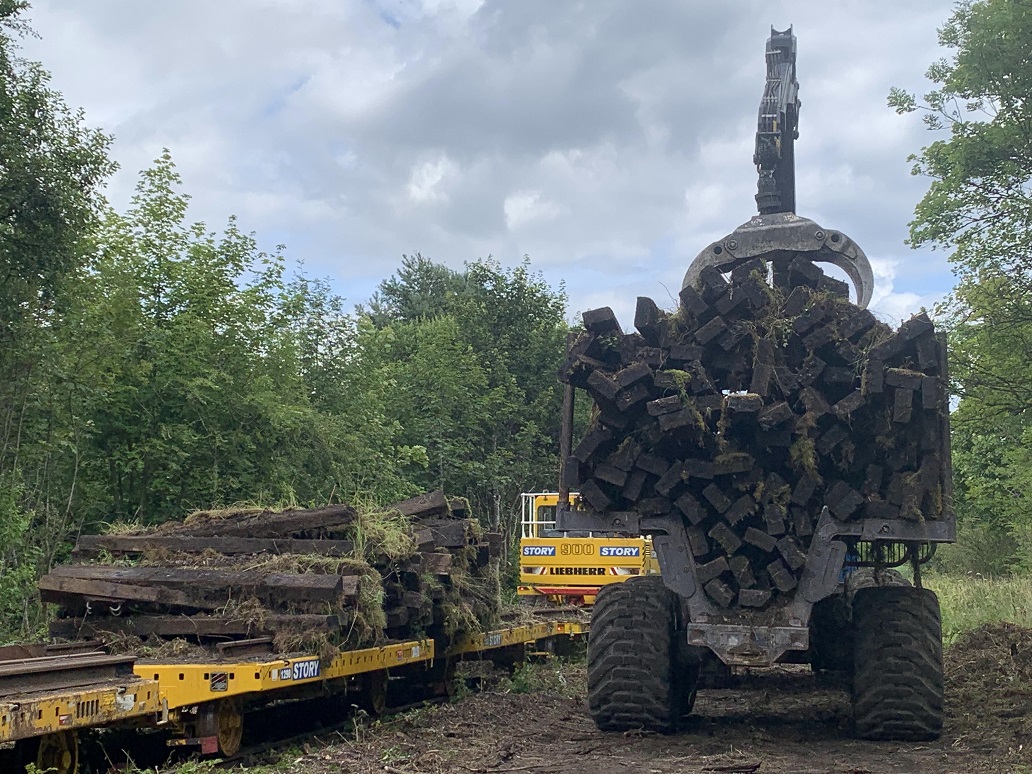 Completing the removal of redundant and life expired railway equipment is an important step forward for the project and is the most significant work completed to date. Removing the disused track and excavating the old ballast will also help create a clear area for when the construction of the new lines will begin early in 2022.
As part of the project's commitment to minimise its carbon footprint and increase its environmental sustainability, 100% of the removed track will be re-used, recycled or repurposed on the project.
The redundant equipment was itemised and offered to a range of Heritage railways. Groups such as Leven Heritage, Shed 47 Dunfermline Caledonia Heritage society and Boness Heritage railway all received significant quantities of track and sleepers, which will benefit their respective projects going forward.
Next steps for the project will be to sink a significant number of trial boreholes all along the five-mile route. As well as testing the ground, it will also sample for contamination. This will further inform the design development and construction methodology as the project prepares to go on site early in 2022.
A823 Glendevon Bridge repairs planned
Perth & Kinross Council is currently planning arrangements for repairs to the A823 Glendevon Bridge, which was severely damaged during the storm conditions on 12 August 2020.
A contractor has been appointed to carry out the repair works, and discussions are ongoing with them, as well as BEAR Scotland and Fife Council who are also affected by the road closure.
While these discussions are still to be finalised, it is anticipated that the closure will start on November 15 and the road will reopen on December 20.
Paisley school receives funds from Sanctuary towards new play area
A Paisley primary school has received a £10,000 donation from Sanctuary Scotland towards the replacement of its unused outdoor play apparatus.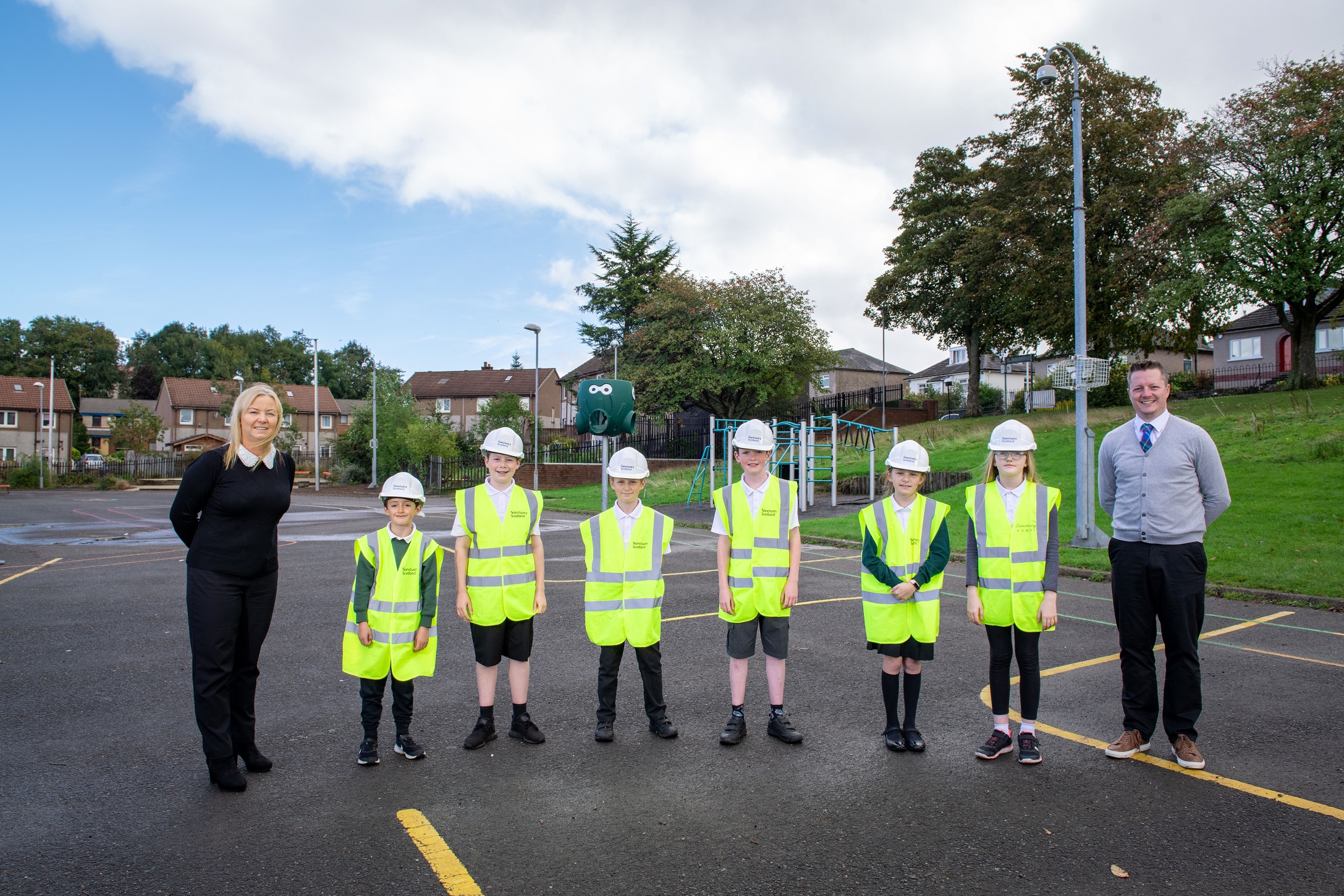 Thanks to the funding from Sanctuary Scotland, Bushes Primary School in Glenburn is one big step closer to a new play area for its pupils to enjoy at breaktime.
The school is close to Sanctuary Scotland's Gleniffer Reach development at Skye Crescent, where 131 homes are being built by contactor Cruden Building.
The funding comes from Sanctuary's MORE! initiative, which supports community projects that benefit local people in areas where it is developing new homes.