Burns Road build marks end of Cumbernauld's high-rise transformation
Building work has begun on the final phase of a £75 million regeneration of Cumbernauld's 12 tower blocks.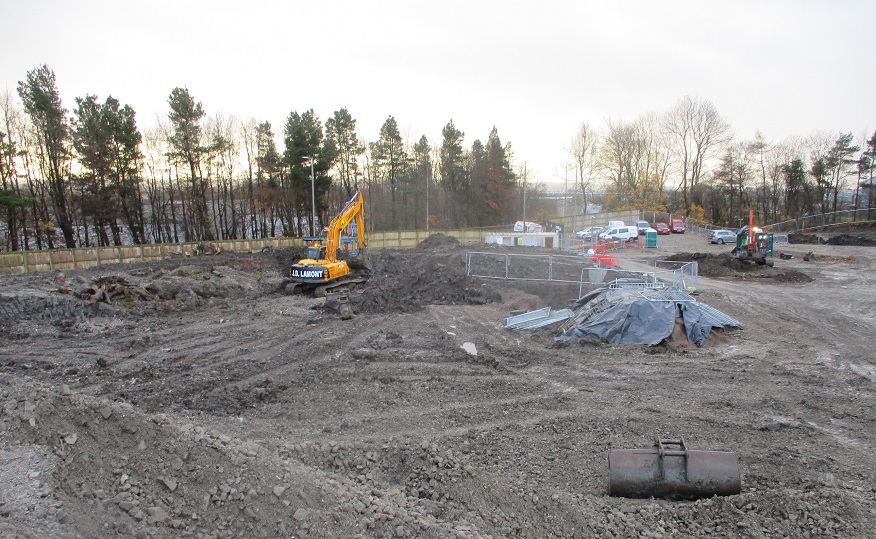 Sanctuary's redevelopment of the town's Burns Road site will see 133 much-needed new homes built where Stuart House, Elliot House and Morison House once stood.
The two and three-bedroom apartments will be managed by Sanctuary Scotland Housing Association and be available for social rent. The design includes communal gardens and traditional Scottish gables.
---
---
Peter Martin, Sanctuary's group director – development, said: "Burns Road is the last part of a decade-long high-rise regeneration project which has transformed much of Cumbernauld's social housing.
"The support of both North Lanarkshire Council and the Scottish Government has been instrumental in Sanctuary creating 598 new homes, more than those replaced in the tower blocks.
"What we've achieved in Cumbernauld makes me immensely proud and shows the value of partnership working. Many former high-rise residents remain Sanctuary tenants and know first-hand just how good our new homes are."
The redevelopment of Burns Road will cost £23m. A £10m Scottish Government grant makes the project possible.
---
---
Pamela Humphries, head of planning and regeneration with North Lanarkshire Council, added: "We are delighted to see the final phase of the multi-storey redevelopment programme now underway to deliver much needed new, affordable housing for the people of Cumbernauld.
"The redevelopment of the Burns Road site marks the culmination of a successful partnership between Sanctuary, the council and the Scottish Government to not only deliver new high quality homes in place of the former multi-storey flats, but also help transform communities.
"We look forward to continuing to work with Sanctuary and our other partners to help meet the housing needs of the Cumbernauld area."
Sanctuary continues on-site in Berryhill Road and Hume Road, Cumbernauld, building 23 and 66 homes respectively. The first of Hume Road's affordable homes are due to be handed over later this month.
---