Caerlee Mill development wins prestigious Homes for Scotland award
Whiteburn Projects' first phase redevelopment of Caerlee Mill in Innerleithen has been awarded Small Development of the Year 2021 by Homes for Scotland.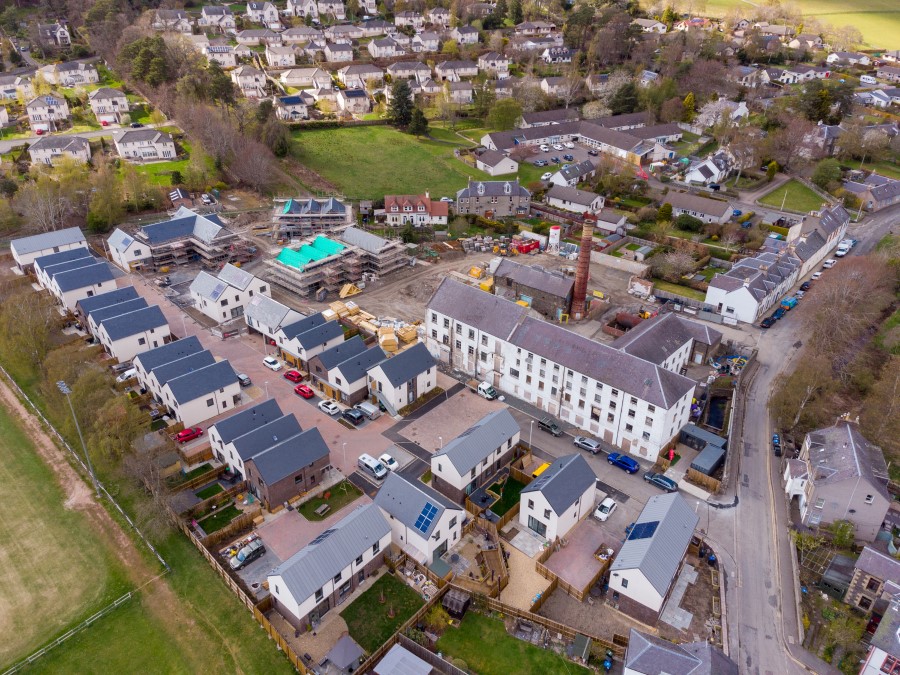 The award means even more this year because it was won following judging of both the 2020 and 2021 entries due to the Covid-19 pandemic suspending the 2020 judging.
The Whiteburn team said it is immensely proud of the recognition by Homes for Scotland.
---
---
Eve McCurrich, managing director, said: "Winning Small Development of the Year 2021 is a fantastic achievement for both Whiteburn and Caerlee Mill. The development is the first project that Whiteburn has been responsible for the design, construction and sales process, and this industry recognition underpins the growth of our residential business.
"We have not only built an award-winning development, we have also created a team of dedicated staff, subcontractors, suppliers and funders. Most importantly, our homeowners have built Caerlee Mill into a wonderful community of neighbours and friends, and I believe this is testament to our design philosophy for the development."
Whiteburn's Caerlee Mill Phase 1 development in Innerleithen has created fifteen contemporary two, three and four-bedroom houses and cottage flats, each one designed to reflect the spirit of the former mill site which stood at the heart of the community for over 200 years.
---
---
This has been achieved by ensuring the roofscape echoes the sawtooth roof of the former mill buildings and by using materials such as slate, zinc, brick and timber cladding which replicate the site's industrial past.
These contemporary new homes are designed to suit a variety of owners – families, young couples and retired people alike, while achieving a sympathetic redevelopment of derelict land which ensures that the development fits well into the streetscape of the Innerleithen conservation area, with its narrow roads winding round short terraces of houses, connecting with squares and open spaces.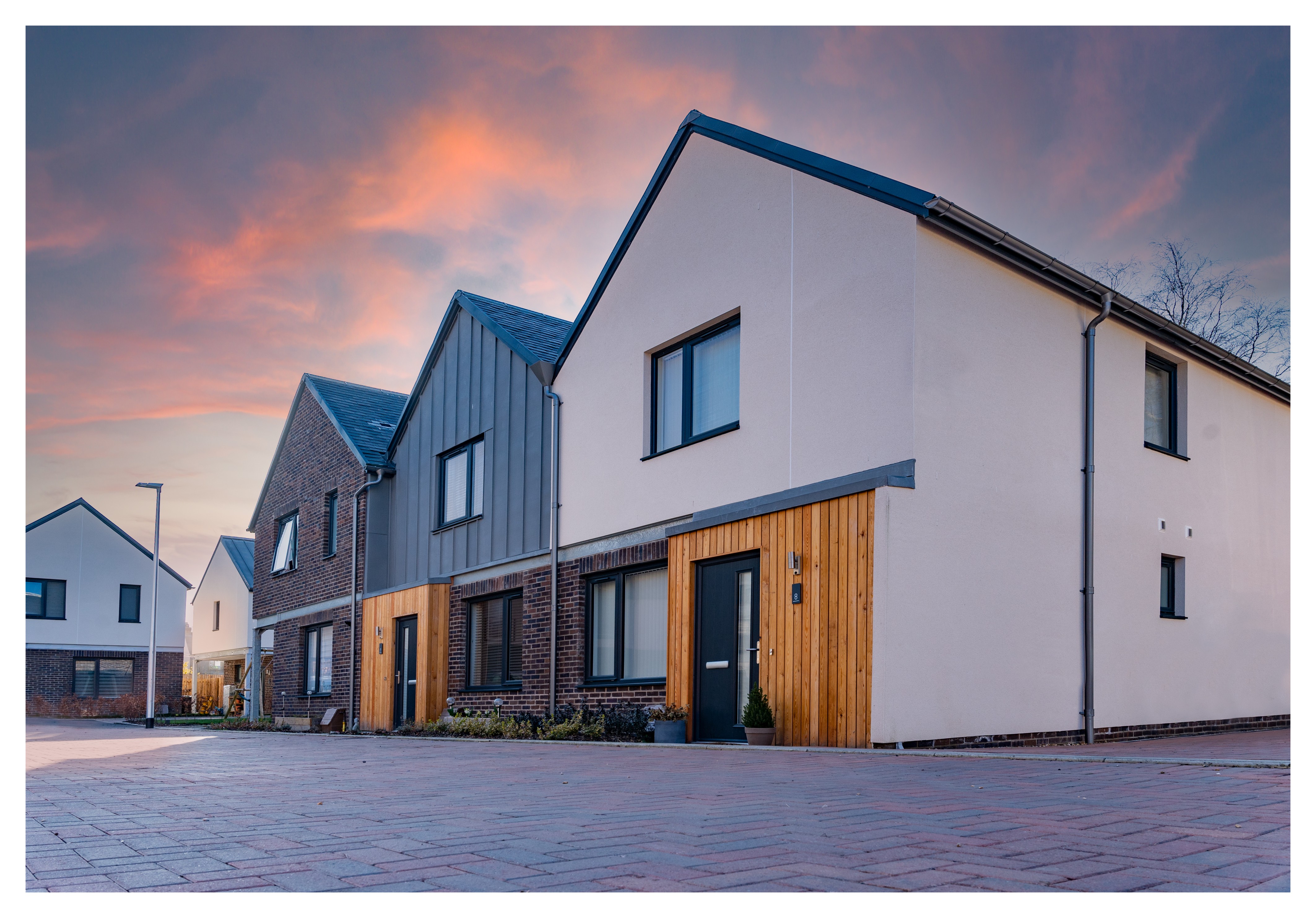 The street design successfully reduces the dominance of cars to the point that residents have adopted the street and squares as extensions of their homes and as a setting for imaginative communal activities, particularly during lockdown.
---
---
The site had to confront some considerable planning, engineering and remediation challenges, all of which were successfully addressed as a result of Whiteburn's commitment to collaborative working with Scottish Borders Council.
The Homes for Scotland judges stated: "Caerlee Mill was excellent in so many ways. The bespoke procurement model was a real pioneer for small scale regeneration, using design and architecture to create a very strong character and local identity – building value in otherwise challenging circumstances. The tenacity in overcoming numerous obstacles and the strong partnership approach with new residents were also very impressive."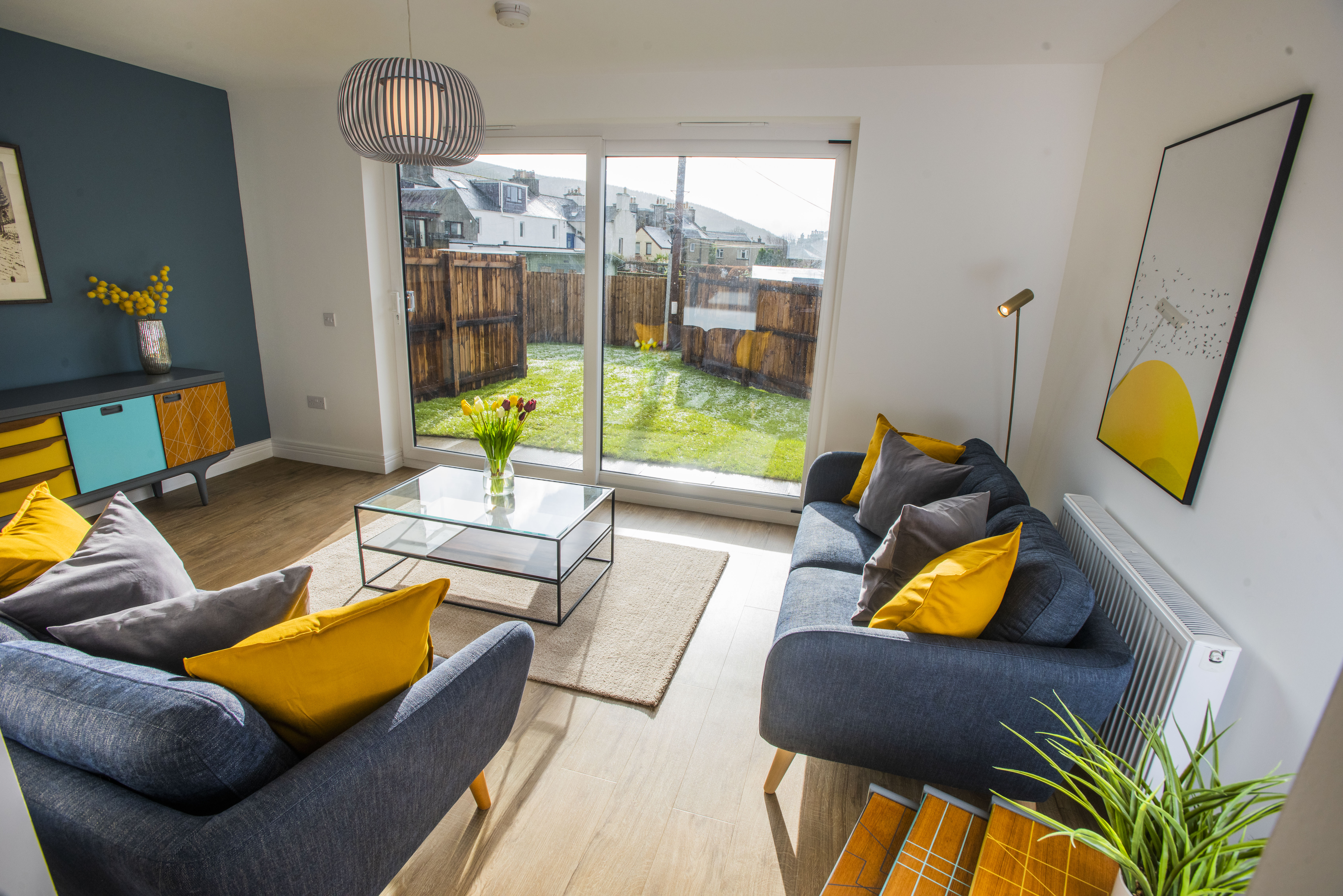 The development was funded by a mix of private equity and debt finance from private funder, Merlin Finance. It was also supported with funding support from the Scottish Governments SME Liquidity Fund, which proved to be vital to the success of Caerlee Mill as
---
---
Eve McCurrich added: "The SME Liquidity Fund was an invaluable financial lifeline to our SME business during Covid 19. My only disappointment is that this has been a short-term support initiative for Scottish based SMEs in the residential sector in these rural locations."
As to customer satisfaction, the following quote from one resident reads: "We're so happy with our new home. The build quality is superb, the storage is excellent, and we love that we can see the hills from every one of the great-sized windows."
Whiteburn's next development will see the delivery of 87 private and affordable new homes at the former Viewforth School site, Loughborough Road, Kirkcaldy, with works commencing in the new year.
---