CALA assists charity's COVID relief project in India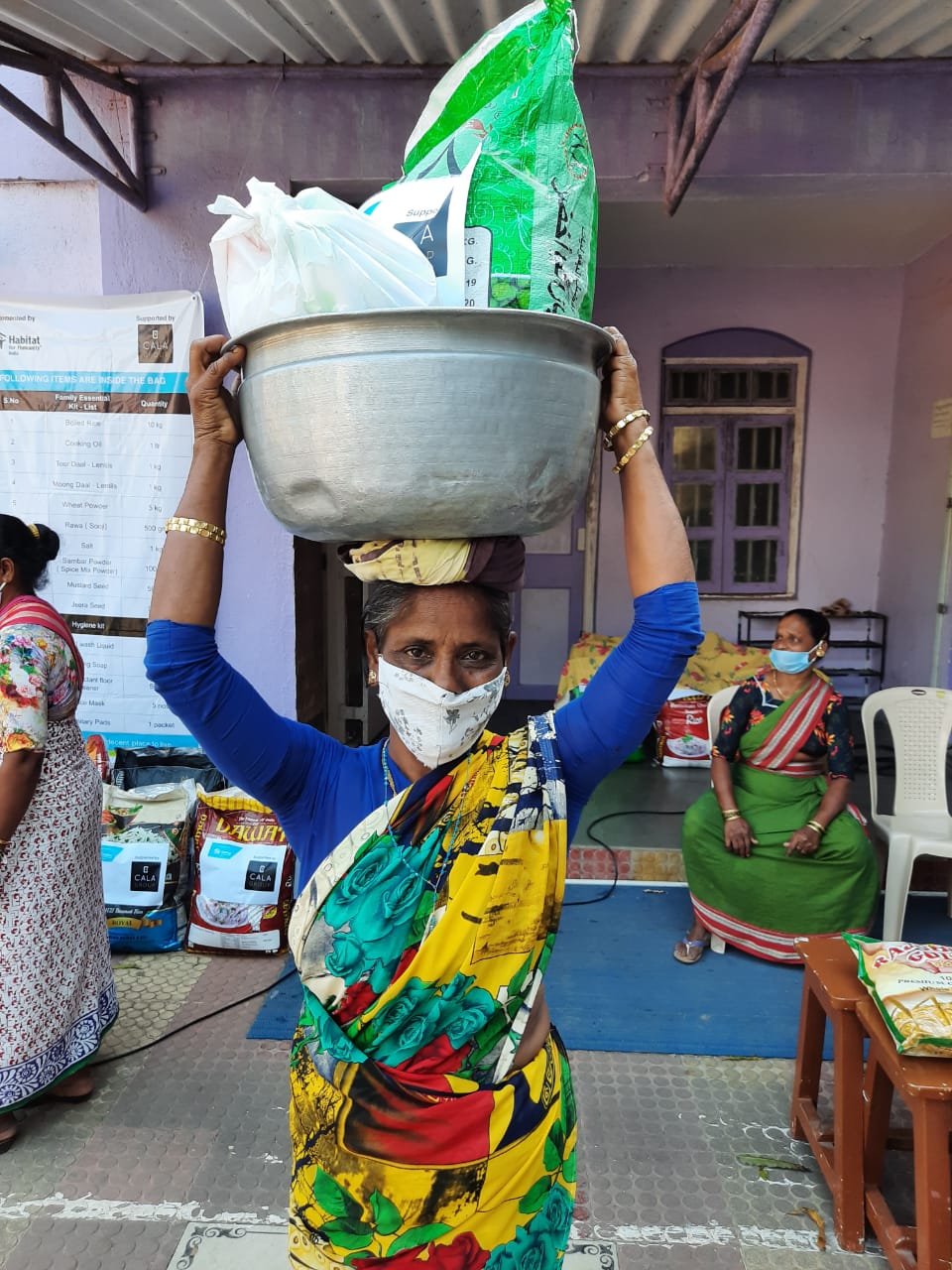 CALA Group has partnered with Habitat for Humanity Great Britain to help support the charity's COVID relief work in India.
Around 900 vulnerable families have received potentially life-saving Hygiene and Family Essentials Kits after receiving over £20,000 from CALA in corporate donations and staff fundraising.
A team of 12 volunteers from CALA were due to take part in Habitat for Humanity GB's home building project in February 2020. The group had planned to travel to the Pondicherry region of India to build homes for local families currently living in an informal settlement without proper sanitation facilities. However, due to the global pandemic, the trip had to be cancelled.
Although the charity was still able to provide the homes as planned, CALA and the Build 2020 team were keen to explore alternative ways in which they could allocate the funds, make a difference and support other vital projects in India.
---
---
Andy Pennell, CALA's affordable housing director, would have been taking part in the Big Build project for the second year and is now training to become a team leader.
He explained: "The whole team was utterly disappointed that the project was unable to go ahead. We had been working incredibly hard to raise funds for Habitat for Humanity and, thanks to the generosity of colleagues, families and friends, we had almost doubled our original fundraising target to raise over £13,000.
"We desperately wanted this money to make a difference to those local communities in India who we had planned to help and, thanks to Habitat for Humanity in the UK and in India, we were able to make that happen."
India has been hit incredibly hard by the COVID-19 pandemic, with over 11.5m cases in the country to date. Habitat for Humanity GB, alongside their Indian counterparts, have been supporting families and individuals living in vulnerable conditions, collaborating with government, institutions and partners to help families focus on prevention, protection, recovery and reconstruction.
---
---
The Hygiene and Family Essentials Kits funded by CALA contain all the necessary items required for daily household chores and sanitation including non-perishable food supplies and essential ingredients as well as a hygiene kit with products to help prevent infection. They were distributed to tribal and fishing communities as well as front-line sanitation workers in four locations across three different states. These included local communities in Pondicherry, the original location for the CALA Build project. In addition to the kits, fruit-bearing samplings were also provided as part of a tree planting project.
The Build 2020 volunteers were able to join the Habitat for Humanity team in India via Zoom to see the kits they helped to fund being distributed to local communities.
Tum Kazunga, CEO at Habitat for Humanity Great Britain, added: "India is one of many countries that have been hit hard by the COVID-19 pandemic, putting fragile communities that were at risk before the pandemic in an even worse situation. We are grateful to CALA for their contributions and hard work as we continue to fight the housing poverty in the region and deliver necessary supplies, materials and workforce to ensure all families have a safe and decent place to call home."
This is the third year that CALA has supported Habitat for Humanity GB. In both 2017 and 2019, a group of volunteers travelled to the Battambang province of Cambodia to build a home for a local family and raised £33,000 to support vital aid in disaster-struck regions across the world.
---