CALA Homes project manager to represent Scotland on national stage
Mark Foley, project manager for CALA Homes (East), who oversaw the creation of Scotland's most upmarket collection of new apartments will represent his profession north of the border at a prestigious UK awards ceremony.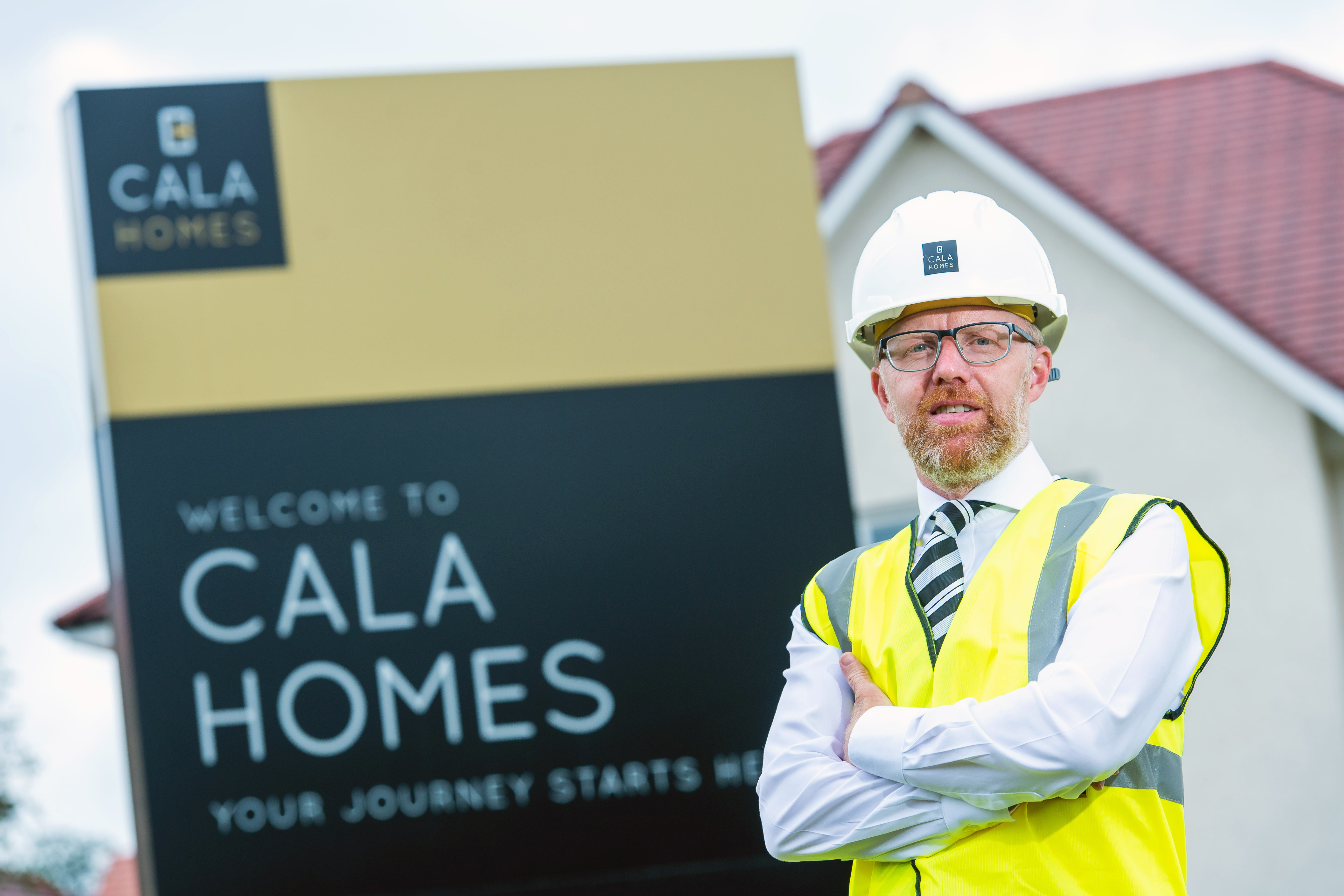 Mr Foley is responsible for the ongoing build at the developer's flagship project in the east of Scotland, The Crescent at Donaldson's in Edinburgh.
Following a number of unannounced judge site visits, Mark and his team won the highly-coveted Regional Award in the Multi-Storey Builder category at this year's NHBC 'Pride in the Job' Awards ceremony in Scotland, the most highly-regarded in house-building.
---
---
Along with three other winners from other categories, Mark will go on to represent Scotland at the Supreme Awards, held in London in January.
The recent success makes him CALA's most decorated project manager, taking his total to 13 Pride in the Job awards, alongside nine Seal of Excellences and two regional awards.
Mr Foley said: "I am delighted to be recognised by the NHBC - it really is the pinnacle award in the construction industry. The Crescent has been both an exciting and challenging project. Having such a dedicated team makes my job so much easier.
"It's a truly collective effort and as a team we've worked extremely hard to ensure we fulfil CALA's vision for the development while delivering excellent quality and service for our customers."
---
---
Given its location within the Scottish capital's UNESCO New Town World Heritage Site, The Crescent required extensive consideration in the planning stages, resulting in challenges such as the removal of 36,000 cubic metres of earth to create fully underground parking and Scotland's most comprehensive provision of electric vehicle charging.
The vision of renowned architect Richard Murphy OBE, its complex "interlocking" storey structure is extremely rare in residential design – and allows for vast double-height living spaces that feature in many of the apartments.
David McGrath, managing director of CALA Homes (East), added: "We are delighted to see Mark receive well-deserved recognition for his work at The Crescent. The NHBC's Pride in the Job Awards are highly competitive and widely recognised as the highest accolade a site manager can receive. Mark holds a very impressive track record in the awards and it is testimony to his hard work, dedication and unwavering commitment to high-quality standards.
"In addition, he has a great team around him with Gavin McCann, Bob Gray, Scott Lynes and Roy Ness assisting throughout the process."
---
---
John Mack, NHBC director for Scotland, said: "A site manager's job is one of the toughest in house building and they carry out a role that has many hats. They are the pivotal part in building someone's home, ensuring it is built on time and on budget while maintaining high quality and the safety of everyone onsite.
"To reach this level of the competition means you are at the very top of the house-building industry. Mark is without doubt building homes to an exceptional standard and is a worthy winner.
"Congratulations and good luck to Mark in the final stage of the competition."
---