Callum Mackintosh recognised for outstanding leadership at national awards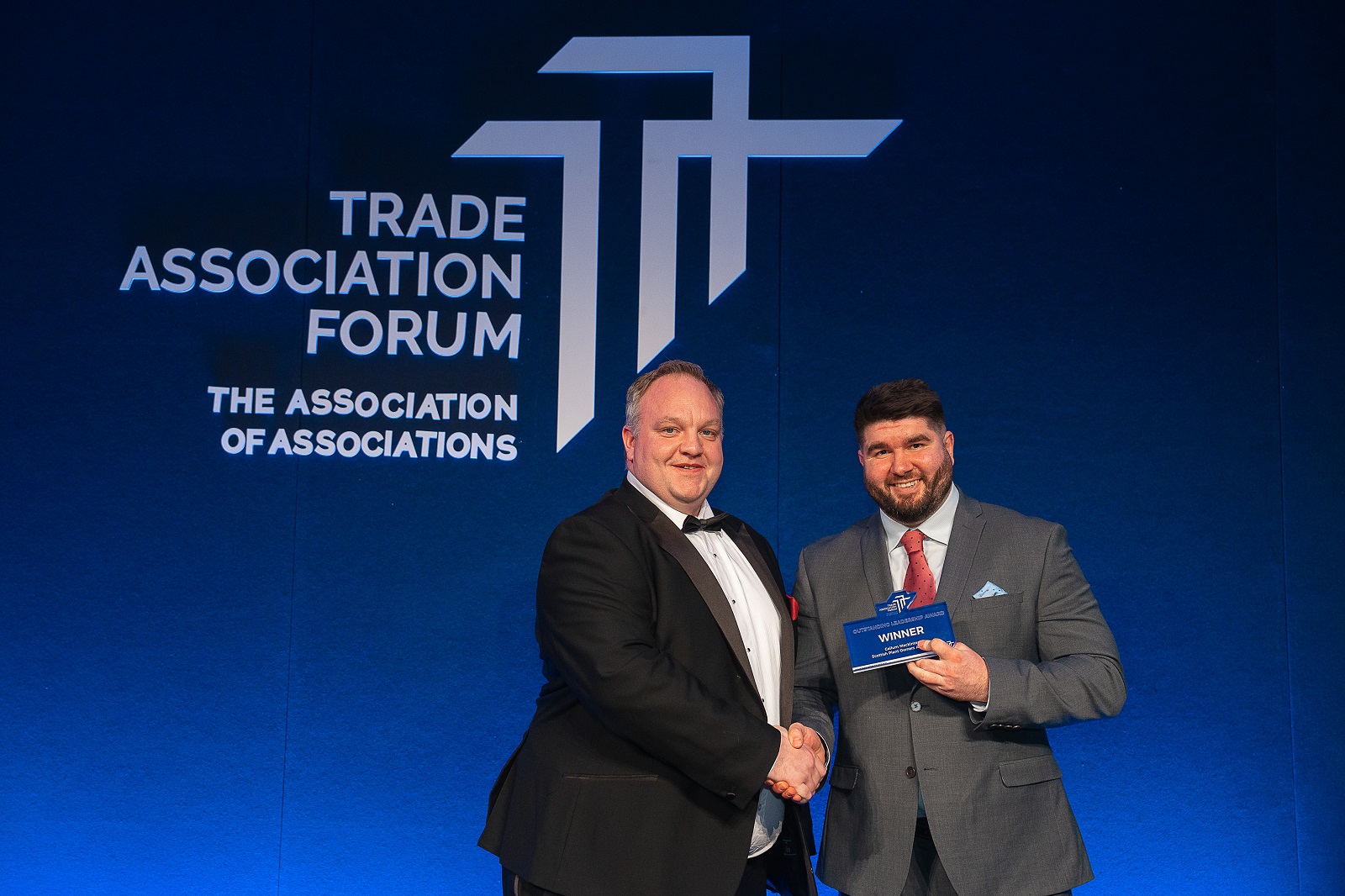 The president of the Scottish Plant Owners Association (SPOA) Callum Mackintosh has been recognised for his outstanding track record of leadership at the prestigious Trade Association Forum Awards.
In March 2021, Callum became the youngest-ever President of the SPOA across its 70-year history, and since then has set out to modernise the association and raise its profile externally.
From increased and diversified membership to supporting diversity initiatives, encouraging young people into the industry and building the profile of the association, Callum has transformed the SPOA into a business-critical trade body.
---
---
Now in its 20th year, the Trade Association Forum (TAF) Awards 2023 are supported by the Department of Business and Trade, and recognise excellence, innovation and best practice amongst Trade Associations in the UK.
Speaking about his award, Callum said: "I am humbled to receive this award from the Trade Association Forum. It is a privilege to be President of the Scottish Plant Owners Association (SPOA) and as President I have sought to challenge the issues that matter to our members. This award is recognition that the SPOA is now on a national platform, ensuring that the voice of our industry is heard."
Emily Wallace, chief executive of the Trade Association Forum and chair of the judging panel added: "Callum is the youngest-ever President of the SPOA, and in the last two years has transformed the Association, through inspiring leadership and relentless hard work."
The winners of all categories can be viewed here.
---