Castle Building Services secures £3m schools contract for West Lothian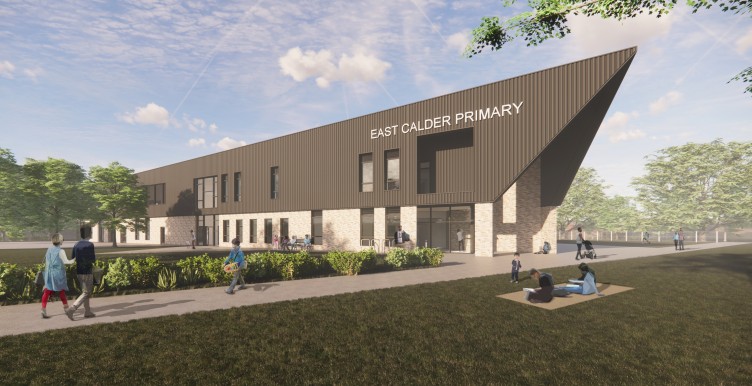 South Tyneside-based Castle Building Services has secured a £3 million project to provide full mechanical, electrical, public health & renewable services at the rebuilt East Calder Primary School in West Lothian.
The company, which employs 50 staff in Scotland with offices in Edinburgh and Glasgow, was appointed by main contractor Morrison Construction. Castle Building Services will supply ventilation, comfort cooling, sanitary appliances, heating, domestics, drainage, life safety systems, internal and external lighting, lighting protection and earthing, security and data, sound and audio visual and all external services, plus the installation of photovoltaic panels, including associated plant support and EV car charging facilities.
The new East Calder Primary School is expected to be open to pupils from August 2024. The construction value of the project is £18.3m and the facility will provide a high-quality, energy efficient learning environment. The project is being delivered on behalf of West Lothian Council by Hub South East.
---
---
The new school will be constructed adjacent to the existing school building in Langton Road, East Calder, with the recently built Early Years extension retained.
The building is set to deliver optimum energy performance and will include a central games hall. Once complete, pupils will move to the new building and the current school will be demolished.
The appointment of Castle Building Services is a result of its longstanding relationship with Morrison Construction and West Lothian Council. In 2022, via Morrison Construction, the company completed work at various projects across the central belt of Scotland, including Lockhart Campus, in Ardrossan, which provides an exceptional learning environment for pupils who require additional support across their educational journey.
It also completed the first stage of a £60m education project in Winchburgh, West Lothian and has also secured a contract to provide full mechanical, electrical and public health services at Beatlie ASN School Campus, Livingston.
---
---
Andrew Dawson, managing director at Castle Building Services, said: "We continue to build on our long-standing relationship with Morrison Construction built on teamwork, transparency and the ability to deliver on time and to an exceptional level.
"We have a strong portfolio of contracts within the education sector. Each one provides us with great pride and satisfaction as we are able to see, at first hand, how enhanced educational facilities can better enable pupils to flourish and local communities to thrive through improved accessibility and sustainability. The new East Calder Primary School is a prime example of this."
Allan Cunningham, operations director for Morrison Construction Building Central, commented: "Having experienced, reliable supply chain members who are aligned to our values is a key part of our Group's Sustainable Growth Strategy. We have been working successfully with Castle across a range of projects, and we look forward to partnering with them once more to deliver for the students and staff at East Calder Primary School."
---