Cat equipment dealer network expands into Scotland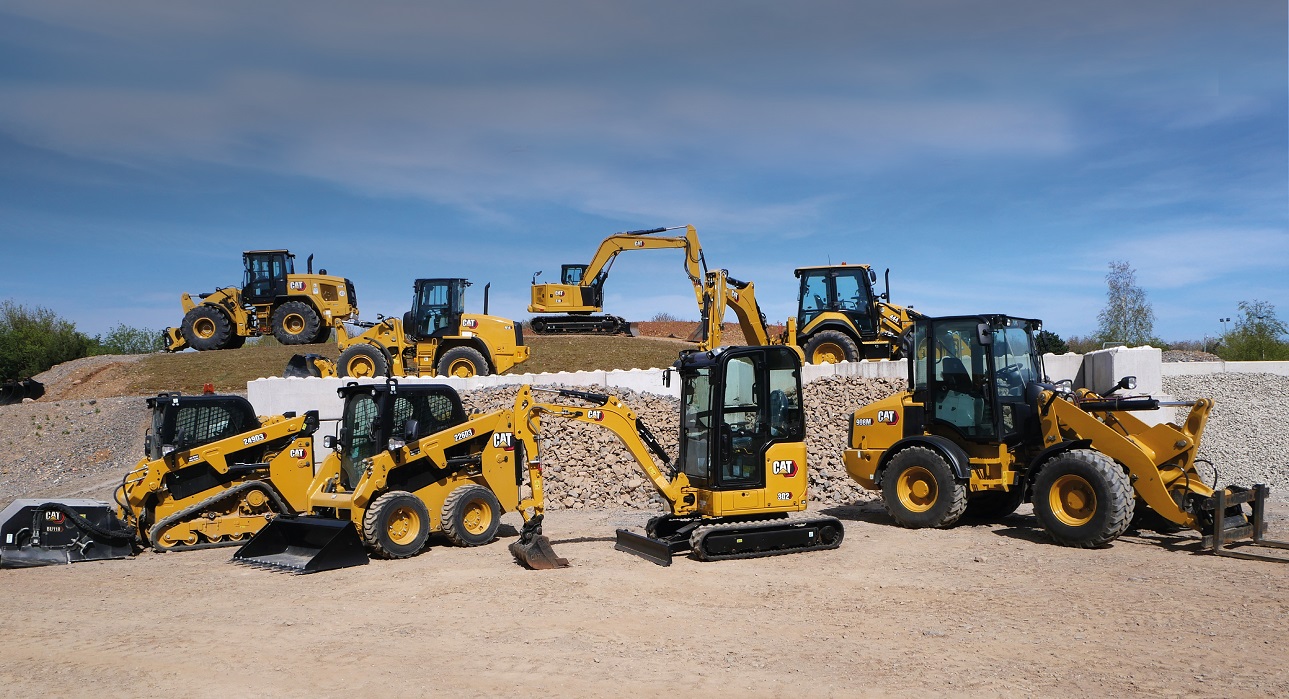 Finning UK & Ireland, the world's largest Cat equipment dealer, continues to expand its regional dealer network, welcoming multiple Scottish firms as Authorised Sales and Service Centres (ASSC).
The trio of established companies are Mark Garrick, R C Dalgliesh and LCF Engineering, who will join the pre-existing compact dealer in Scotland – DM Forklifts. All these businesses are equipment specialists and have a background in either agricultural equipment, construction machinery or materials handling.
The expansion of the dealer network across Scotland will meet the growing demand for Cat compact equipment within the agricultural sector in the country, while also offering building contractors and landscaping businesses increased local options for the purchase of Cat Equipment.
---
---
Each family-owned business is strategically located to service companies across the entire country – Mark Garrick covering northern Scotland, R C Dalgliesh taking responsibility for the south, DM Forklifts covering the east, while LCF Engineering will serve customers in the central belt.
Mark Garrick Ltd was established in 2000 and is based just outside of Elgin in northern Scotland, providing agricultural plant services across the Highlands from Aberdeenshire to Durness. At the company's seven-acre site, the team service and maintain up to 160 machines annually, providing a range of services on and off site. Over the coming years, the business plans to continue investment in its fleet and expand its current premises to support the additional sales generated by Cat compact equipment.
DM Forklifts was also established in 2000 and is based in Stonehaven, with existing customers across central and eastern Scotland, and will cover both Aberdeen and Dundee. The company has previous experience in selling and servicing Cat machines, with a range of Cat equipment forming part of its fleet for more than 10 years.
R C Dalgliesh Ltd has been trading for over 25 years. Based in Lockerbie, southern Scotland, their existing coverage extends from Glasgow to Sunderland. Their six-acre site has a large workshop and storage area, along with a front of house wholesale goods store. The company also supports young people with their career development, employing numerous apprentices. Following its partnership with Finning, the company plans to expand their existing facilities to include a dedicated demonstration area and showroom, so that customers can experience Cat compact equipment at their site.
---
---
LCF Engineering is a small independent business established in 2017. Based just outside of Glasgow, they specialise in the sales and servicing of light plant and construction equipment and as such are ideally placed to support the growing demand for Cat compact equipment in the central belt. LCF maintain a high level of customer service and aftermarket support for their customers, offering services such as on-site repairs, breakdown recovery and out-of-hours maintenance. The business is passionate about career progression and also offers level 1-3 training courses in a variety of skills.
Mark Hogg, director of construction industries at Finning UK & Ireland, said: "We are delighted to welcome four established companies to the ASSC network, widening our reach to cover the whole of Scotland. The continued expansion of the regional network is indicative of the increase in demand for smaller Cat machines across the construction, landscaping and agricultural sectors.
"The addition of Mark Garrick, DM Forklifts, R C Dalgliesh and LCF Engineering is significant, because it adds Scotland as another key area of coverage in which customers looking to purchase one or more Cat compact machines can benefit from."
The four new additions join existing partners already established across the UK including Norris Plant Hire, Cooks Midlands, Bennie Plant and South Wales Fork Trucks.
---
---
Mr Hogg added: "There is a lot of collaboration between the regional dealers, who each have extensive experience in their respective areas, both geographically and the type of industries they work in.
"All of our new partners work in collaboration with both Finning and each other, to support and deliver an industry leading level of customer service."
---