Caution over optimism as storm repairs help construction hit record output growth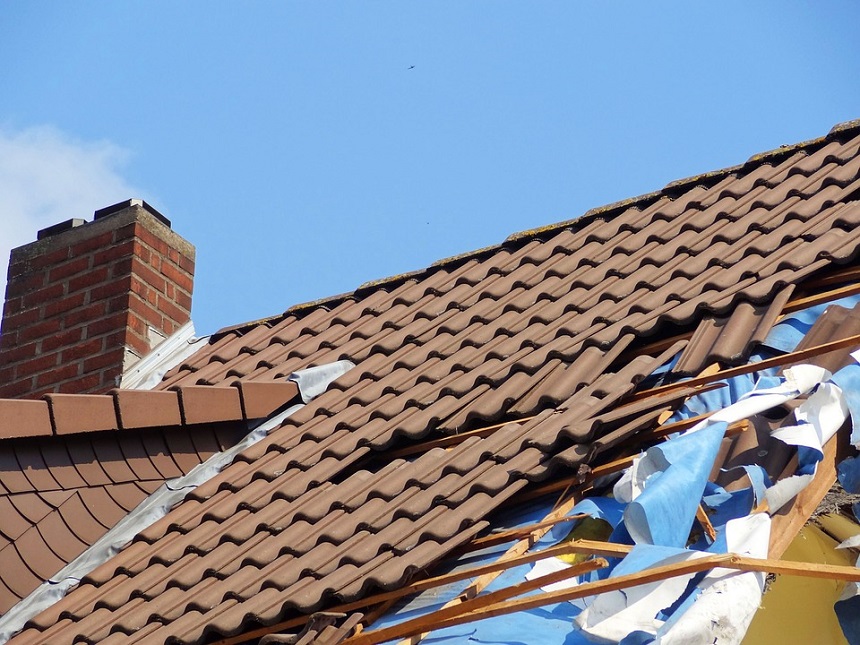 Output in the UK construction sector increased by 1.7% in March 2022, according to the latest ONS figures, to mark the fifth consecutive monthly growth and a record high in monthly level terms - £14,994 million - since monthly records began in January 2010.
The increase in monthly construction output in March 2022 was driven by increases seen in both repair and maintenance (3.0%) and new work (1.0%). At the sector level, private housing repair and maintenance (5.8%) and private commercial new work (4.0%) were the main contributors to the monthly increase.
Anecdotal evidence suggests that the storms that hit the UK in February resulted in businesses seeing a higher workload during March because of the repair work.
---
---
The level of construction output in March 2022 was 3.7% (£539m) above the February 2020 pre-pandemic level. New work was 1.6% (£148m) below the February 2020 level, while repair and maintenance work was 13.8% (£687m) above the February 2020 level.
Along with the monthly increase, construction output rose 3.8% in Quarter 1 (Jan to Mar) 2022; outside of the coronavirus pandemic period, this is the strongest quarterly growth since Quarter 1 2017 (3.9%). Total construction new orders decreased by 2.6% (£346m) in Quarter 1 2022 compared with Quarter 4 2021; despite this quarterly fall, all sectors are still above their pre-coronavirus pandemic level (Quarter 4 2019).
The annual rate of construction output price growth was 7.3% in the 12 months to March 2022; this was the strongest annual rate since records began in 2014.
Beard Construction finance director Fraser Johns said: "This record-breaking monthly output volume growth and a return to pre-pandemic output levels is a cause for optimism and a measure of the sector's resilience. However, there are some underlying factors which should also sound a note of caution.
---
---
"The monthly growth figures are potentially skewed by repair and maintenance work done after the two winter storms. Meanwhile, all-important new work in March sits at 1.6% below February 2020 levels. And total construction new orders decreased by 2.6% in quarter 1 compared to quarter 4 last year.
"Perhaps most concerning is the continuing rise in the price of raw materials such as steel, concrete, timber and glass. This has pushed price growth in the construction industry to its highest level since records began and remains a challenge to competitive tendering."
Allan Callaghan, managing director of Cruden Building, said: "The residential sector of the construction industry is entering into a more subdued recovery phase as it grapples with a combination of Brexit issues, supply chain issues and an ever climbing inflation rate that is affecting raw materials, fuel and transportation costs.

"Additionally, there is a cost associated with developing new greener materials and processes to build homes more sustainably. Scotland is leading the way to achieve net-zero targets and combat rising fuel poverty, and it's important that these challenges don't curtail the efforts to increase the sustainability of homes. The bar is moving to a new level of innovation and if we don't move accordingly, there will be a far higher price to pay."
---
---
Mark Robinson, group chief executive at procurement group SCAPE, added: "A return to growth in March typifies the resilience of the industry, which continues to capitalise on the current elevated levels of demand despite the impact of runaway inflation.
"But contractors are in no doubt that these pressures will soon begin to impact the speed at which projects are commissioned as clients await greater price stability.
"With the public sector continuing to prove a reliable source of opportunities, contractors will be looking to the Levelling Up and Regeneration Bill, announced in the Queen's Speech on Tuesday, to stimulate a new wave of investment. Coupled with the standard-raising procurement bill proposed, this parliament has the potential to be transformational for community-focused construction."
---