CGC charges ahead with electric vehicle service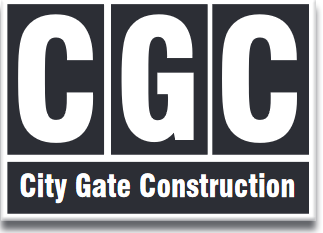 Renfrewshire-based construction business City Gate Construction (CGC) has kicked off the new year by launching its new offering installing electric charging points.
CGC's new eco-friendly liveried vehicle was rolled out this week to mark the announcement.
Managing director Leo Reilly said the business would tap into rapidly-rising demand across the UK for charging points.
He said it was an important step forward for CGC which is a major Renfrewshire employer and undertakes work across the UK.
---
---
Leo said: "This is a hugely-significant development for the business as we buck the trend of economic gloom and face the future with confidence.
"We aim to deliver the same unrivalled standard of service and professionalism which CGC is renowned for across Britain in the delivery of electric charging points which are springing up everywhere due to the increase in electrically-powered cars.
"This service is a natural fit for our existing work as, unlike some other businesses delivering this service, we offer a one-stop shop with our expert engineers, construction staff and electricians who can deliver the entire job."
Newly manufactured traditional petrol and diesel cars and vans will be banned from sale in the UK from 2030.
---
---
New hybrids which are partially electrically powered will be given a stay of execution until 2035, on the condition they are capable of covering a "significant distance" in zero-emission mode - a term which the UK Government has yet to define.
New plug-in hybrids will remain in showrooms for a further five years, before being outlawed in 2035.
---