CGC to help young people into work with new commitment
City Gate Construction (CGC) has joined a growing list of employers who have signed up to the Young Person's Guarantee.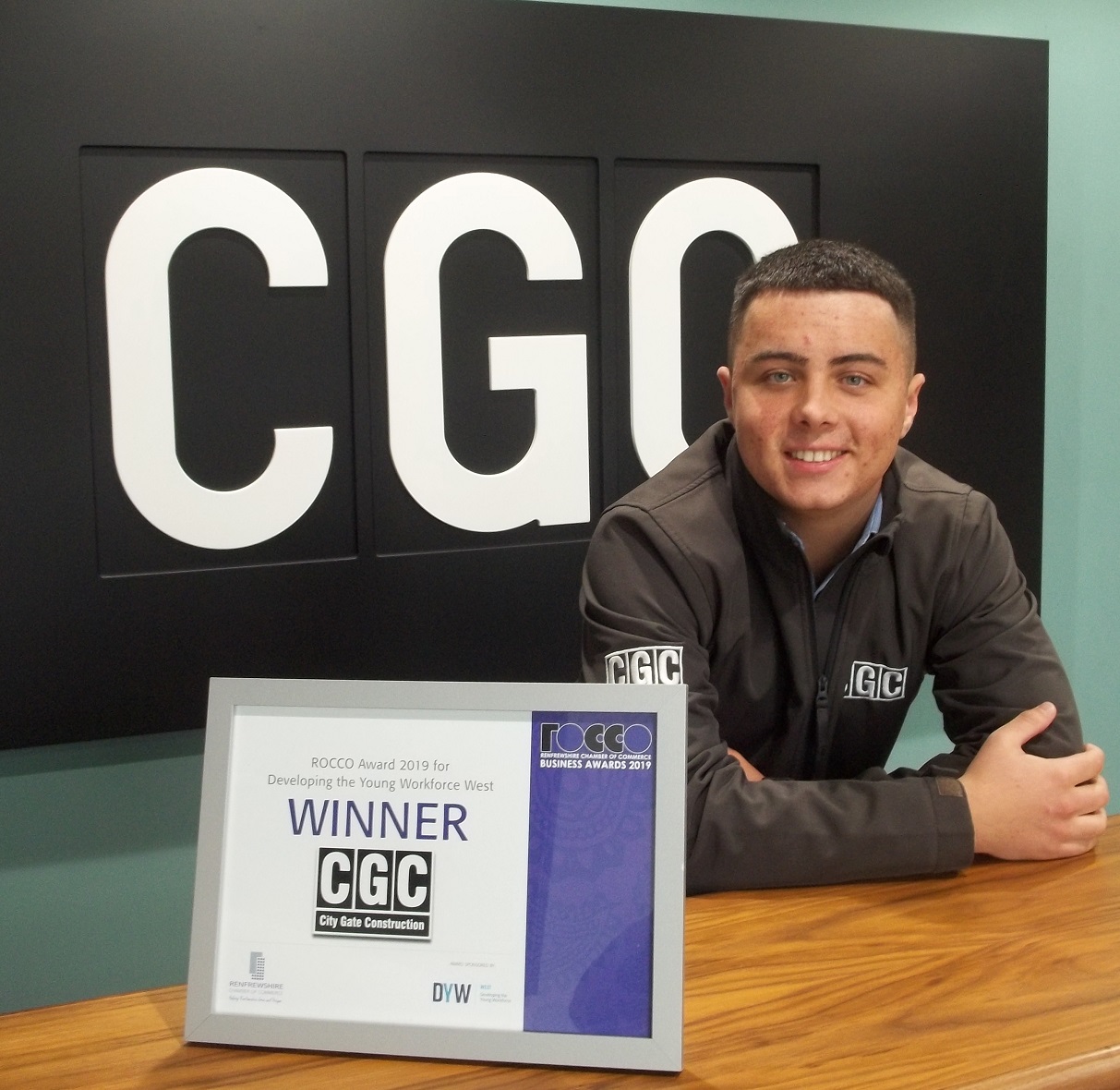 The move further strengthens the Linwood-based firm's long-running commitment to young people forged over many years.
CGC said it "enthusiastically embraced" the concept of "doing everything we can" to assist young people find rewarding careers.
---
---
It praised the work of Developing the Young Workforce West which encouraged CGC to sign up to the guarantee.
Through Developing the Young Workforce West, employers are able to engage with local young people, allowing insight into their industry and the opportunity to develop and source their future workforce.
Based within the Paisley Campus of West College Scotland, its work covers Renfrewshire, East Renfrewshire, Inverclyde and West Dunbartonshire - an area which includes 29 secondary schools and over 12,000 employers.
The Young Person's Guarantee is a commitment to bring together employers, partners and young people. It will connect every 16 to 24 year old in Scotland to the opportunity of a job, placement, training or volunteering with employers committed to the Guarantee.
---
---
It focuses on giving young people experience, education and employment opportunities backed up by a cast iron guarantee from employers to help where they can.
CGC joins a stellar list of employers – large and small – who have committed themselves to the Young Person's Guarantee. CGC can now brand itself as a YPG employer.
Big names who have already signed up include BAE Systems, Barnardo's, Diageo, Glasgow City Council, Ryanair, Scottish Power and the Scottish Government.
Dave Palmer, commercial director of CGC, said: "We are delighted to have signed up to the Young Person's Guarantee and applaud the work that is being done by employers across Scotland to turbo-charge opportunities for young people.
---
---
"CGC's long-standing commitment to young people – forged through our well-known apprenticeship programme – is further enhanced by signing up to the Guarantee.
"The pandemic has caused serious difficulties within the jobs market and opportunities for young people have understandably been badly affected.
"So this Guarantee couldn't have come at a better time and CGC will play a full part in delivering on our commitment to it."
CGC is no stranger to success when it comes to supporting young people in the workplace.
---
---
In 2019 the business won the Renfrewshire Chamber of Commerce Award for "Developing the Young Workforce" in what was a huge endorsement of its work with young workers.
Bob Davidson, director at DYW West, said: "Thanks to CGC for signing up to the YPG and continuing to support young people in our region We hope many other organisations will follow their lead and join the guarantee. DYW West and the new DYW school coordinators (who are connected with every secondary school in our region) will help ensure the offers and opportunities from CGC for young people are maximised."
CGC trainee quantity surveyor Adam Heron (20) is now in his third year at Glasgow Caledonian University.
Adam said: "I am one of those benefiting from CGC's commitment to young people. I've been given a great start to my career in quantity surveying and my studies are even being paid for by CGC. It's great that CGC has signed up to the Young Person's Guarantee."