Charlie Cooley takes charge of ELHA's maintenance subsidiary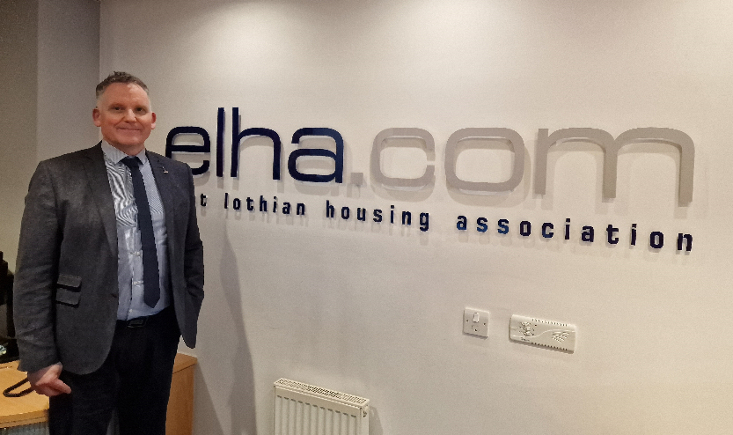 Charlie Cooley has arrived as East Lothian Housing Association's new director of asset management and its subsidiary maintenance company R3.
He replaces Duncan Mackay, who retires after 14 years, arriving when R3 was just an idea, and leaving behind a leading all-trades maintenance company, working across South East Scotland and into North Northumberland.
Charlie joined the Association in August 2023 as part of a succession plan to ensure a smooth transition, both for the management of ELHA's Asset Management team, as well as for R3, allowing Duncan to leave in late October 2023. This followed a rigorous recruitment process earlier in the year.
---
---
He joins ELHA having worked in the maintenance sector for the last 18 years, most recently as head of operations with Novus Property Solutions, and previously in other varied roles including area maintenance manager, senior surveyor, design & construction bid manager, performance & continuous improvement manager and operations manager.
Charlie is a recognised reliable operational leader, who is an accomplished high performing influential communicator with an enthusiastic methodology. He has a passion to make a difference and brings a good understanding of the housing association environment, whilst having the commercial acumen to develop our distinctive R3 brand.
ELHA chief executive, Martin Pollhammer, said: "Whilst I'm delighted to welcome Charlie to ELHA, and I think it speaks volumes about our standing in the housing and maintenance sectors that we were able to attract such an outstanding candidate to the post, it is of course difficult for all of us at ELHA to see such a long-standing colleague leave.
"Duncan helped us develop the first self-service digital repairs service for tenants in the UK, become the first housing association to develop a star rating system for our homes, leading the way in asset management, and led from the start the first ever digital maintenance company, R3, which we can proudly say has had its head in the clouds since day one, right back in 2011. Duncan leaves R3 in excellent shape, with a raft of new contracts and customers having led a healthy recovery from the pandemic and impacts of Brexit, and obviously leaves with our best wishes for a healthy and happy retirement."
---
---
Charlie said: "I am delighted to join a leading organisation in the sector, with a strong confident staff team that put tenants at the heart of everything we do. I'm looking forward to ensuring we continue to provide exceptional service delivery in the maintenance and affordable housing worlds."
---